A recent trip to Spain and Portugal was part winter escape and part recon mission as my fiance and I are exploring options for our next relocation.
That said, we were in a less passive mode than a proper vacation, but an escape from the Swedish chill nonetheless.
In sunny Alicante, I got to catch up with a high schoolmate who recently moved from Bangkok to the Costa Blanca. We then met up with my brother, Ted, who had been touring Europe and was coming up from Granada (which he raved about BTW). From there, the three of us made our way to Valencia by train. After two nights, Mario went back to Sweden while Ted and I flew to Lisbon for a three-day stay.
As I had to take work with me, I was constantly on the lookout for cool cafes and good WiFi so I spied a few hotspots for the digital nomads.
Here's what else happened in these wonderfully walkable cities.
ALICANTE
I had no expectations for this city, but was pleasantly impressed with its food scene, historic sites and portside promenade - perfect for a late November morning run.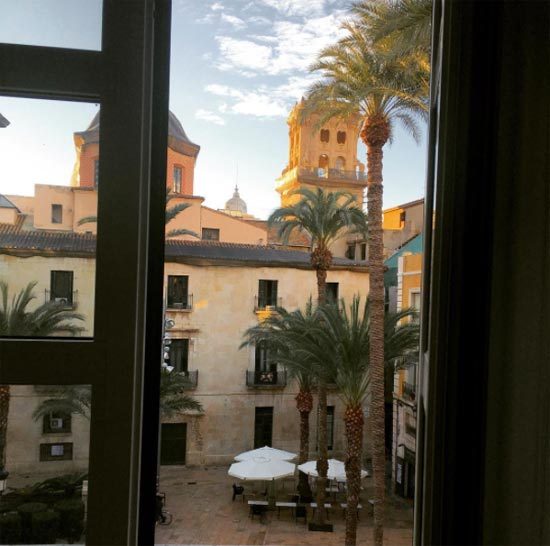 STAY
Apartamentos Tito in the old city Barrio de la Santa Cruz offers spacious condo-style flats in a gorgeous location. Ask for a room with a view over Plaza Santisima Faz, which is generally quite peaceful, however up and around the corner (on Calle Montengon) it can get a bit noisy on Friday and Saturday nights with all the bars. Bring those earplugs and NBD.
EAT
Fast & Bio (Calle San Agustín, 1) - Lucky me this spot was right next door to my apartment. Recommend the fresh baked pizza inspired by traditional and alternative flavours.
Tres Semillas (Av. de la Constitución, 16) - This café close to Mercado Centrale is perfect for a morning break. Everything is dairy-free and yum.
Farmer's* (Calle Poeta Quintana, 6) - On the other side of Mercado Centrale, this sweet spot does typical with a twist. Think: empanadas with carmelized onion and tuna; egg torta on crusty bread. WiFi available. *Digital nomad pick.
Bodhigreen (Calle San Fernando, 46) - If you are craving healthy comfort food, make a reservation. I lunched on the delicious Bodhi Bowl, while he had a veggie burrito - which happily carried us through to dinner.
The best cocktails are at El Portal (Calle Bilbao 2) or outdoors under the massive trees at Plaza Portal de Elche.
La Nyora (Calle Lonja de Caballeros, 10) - Chef David Pascual welcomes patrons with specialty G&Ts before serving plate after plate of authentic Alicantean cuisine. Very special.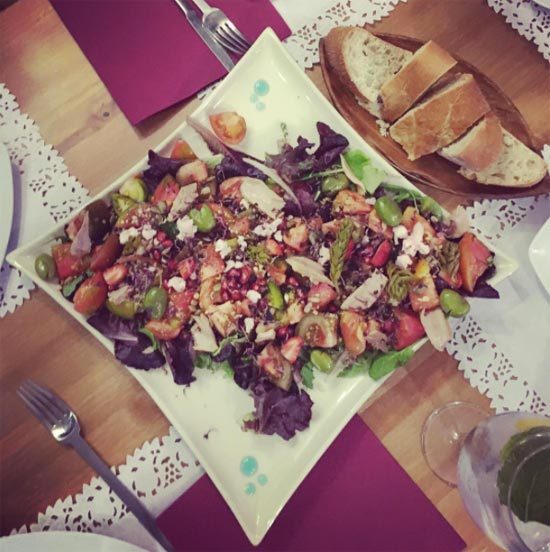 SEE/DO
MACA - The Alicante Museum of Contemporary Art showcases 20th-century and contemporary art in the old town.
Castello Santa Barbara - Hike up for epic views of the city and surrounding landscape.
Mercado Central (Avenida de Alfonso X El Sabio, 10,) - Wander two floors of fresh, local fare.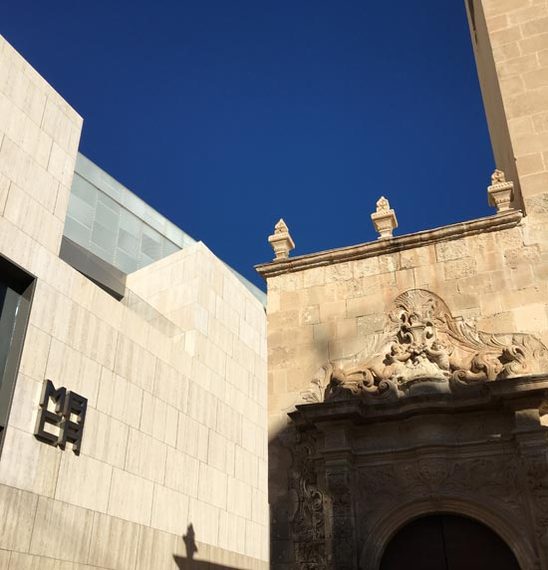 VALENCIA
This city of 800,000 on the southeastern Spanish coast does not disappoint (even in the pouring rain). Spend time in the City of Arts & Sciences, Cathedral of the Holy Grail, North Station, Barrio del Carmen, Bioparc and Botanical Gardens.
STAY
San Lorenzo Boutique Hotel - Stylish and spacious rooms with an ideal location near the cathedral and a range of bars and restaurants.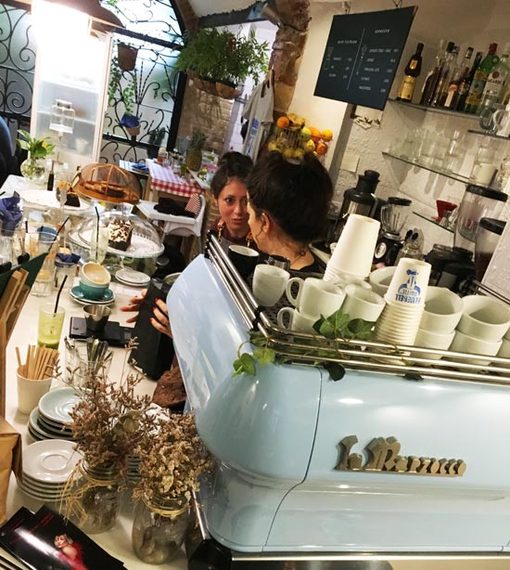 EAT
Bluebell Coffee Co.* (Carrer de Buenos Aires, 3) - A cool joint off the beaten path serving fresh food in a cozy atmosphere. Wifi available. *DN pick!
San Tommaso (Carrer de la Corretgeria, 39) - Excellent Italian and cozy cool vibe with yummy pizza.
El Forcat (Carrer de Roteros, 12) - Not the newest kid on the block, but sometimes that's a good thing. Wonderfully authentic cuisine and best bet is to savour a selection of starters and their traditional Valencia paella.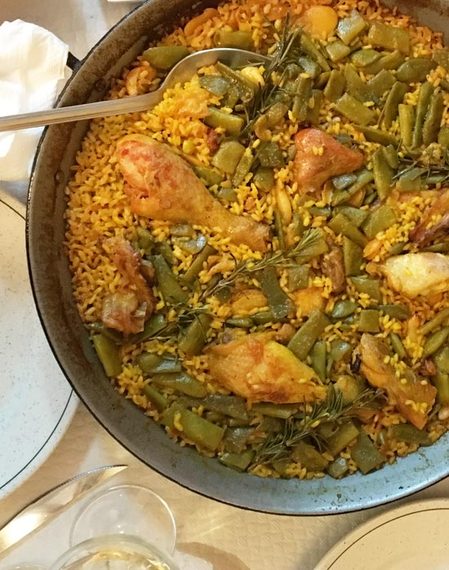 SEE/DO
El Mercat - I love me a market and this one is worth a visit for the building's 1920s architecture alone.
City of Arts & Sciences - We only managed to do the oceanarium, but there is so much more including a Planetarium and science museum. All on our list for next time.
Las Falles - During this spectacle of a festival hundreds of giant dolls made of plaster and papier-mache parade through the streets before, naturally, being used as kindle for a bonfire of epic proportions. 2017 dates are March 15-19.
LISBON
The coastal capital of Portugal, and the very oldest city in Western Europe, is filled with historic significance and wild eccentricities. Like, boutiques stocked floor-to-ceiling with colourful cans of sardines give off a certain Willy Wonka vibe.
Wander Bairro Alto for its bustling bars and cozy restaurants, then explore Chiado with its shopping, museums and theatres, to the streets of old Alfama where traditional Fado music follows you up to São Jorge Castle.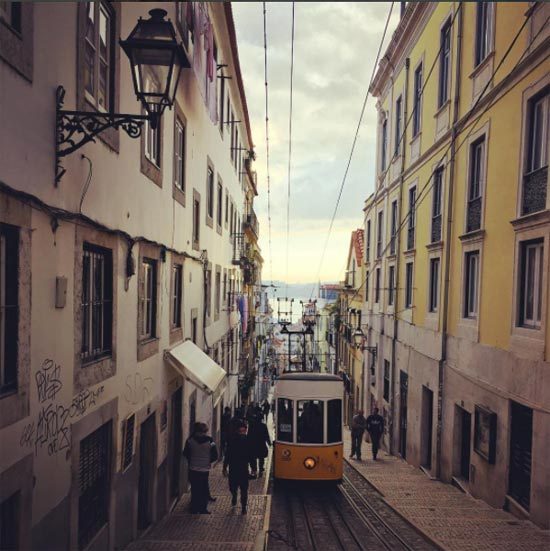 STAY
Our Airbnb was perfectly situated on R. da Bica de Duarte Belo (pictured above) - arguably the city's most photographed street, with easy access to both waterfront and the city centre.
EAT
Time Out Market - With a mix of cuisine curated by Time Out's city experts, and many stalls boasting menus by Michelin Star chefs, one can't really go wrong here. My fave? Cod fish cakes at Sea Me.
Noobai (Miradouro de Santa Catarina) - Open for brunch, lunch, cocktails and cake, the terrace provides stunning panoramas over the Tagus river to Almada and the Christ the King statue.
Fabrica Coffee Roasters (Rua das Flores, 63) - A cozy central stop for those who are serious about the bean.
Artis Wine Bar (R. do Diário de Notícias, 95) - Traditional food with laid-back scene and service.
The Mill* & Hello, Kristof* - My digital nomad café picks ...and Kristof makes a killer hot chocolate!
YAO (Largo Dr. António de Sousa Macedo 4A) - Juices and smoothies for when you want to detox from all of the above.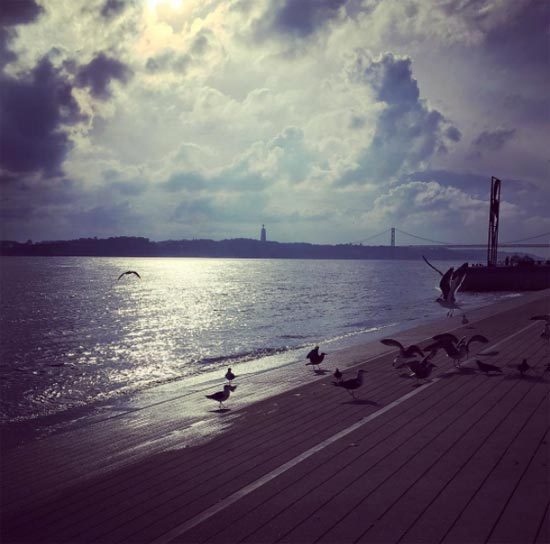 SEE/DO
Instead of packing yourself in like the proverbial sardine on Tram #28, take an on-foot adventure offered by the dudes running Lisbon's Chill-Out Tours. Walks start twice daily (10am and 3pm) from the Praça Luís de Camões.
Take a tram to Belem and see the Monastery of Jeronimos, then reward yourself with what some hail as the best custard tarts in the world at Pasteis de Belem (R. Belém 84-92).
At night, choose from live music in Bairro Alto at Café Alface Hall (R. do Norte 96)...
Chill out on the rooftop of Hotel do Chiado (Rua Nova do Almada, 114)
... or go all night on Pink Street, which is literally pink so you can't miss it.
For the fellas, Figaro's super cool, old school styling is a treat. Block two hours to sit back and relax.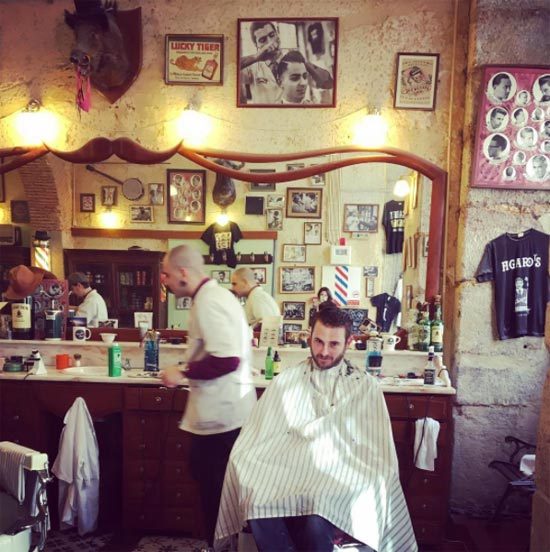 Winter is a great time to explore these Southern European cities for a cultural kick. Escape the snow, get a shot of sunshine and, bonus, avoid the spring/summer tourist crush.
Photos courtesy of the author and her Instagram @freshpresse.