Who out there collects stamps? While the question brings forth visions of either that of a bumbling grandfather, or of an extremely wealthy grande dame, I've taken a closer look and there might just be a travel trend on the rise.

A friend, and fan of philately, recently clued me into the fact that he hits the road frequently to get that rare or special stamp, while other enthusiasts simply collect postage stamps to document their travels. I see his point of going to the source on this one. It's all too easy to get screwed on the internet, but if you are there in person you can make the call as to whether the dealer is legit.
I was intrigued. And then I got word (via my trusty Time Out guide) that the postal museum here in Prague was something to see. So I dragged my man there on a Saturday afternoon. I think we were both surprised by what is an absolutely remarkable collection, housed in a petit 17th-century chalet along the riverside. Meticulously maintained and curated by country and year, it was easy to browse through and admire the intricate artwork -- those Russian stamps from late 1800s to early 1900s being my favourite. What became clear to me was that these are not just teeny tiny multi-coloured pictures, but treasured pieces of world history.
I could totally get into this.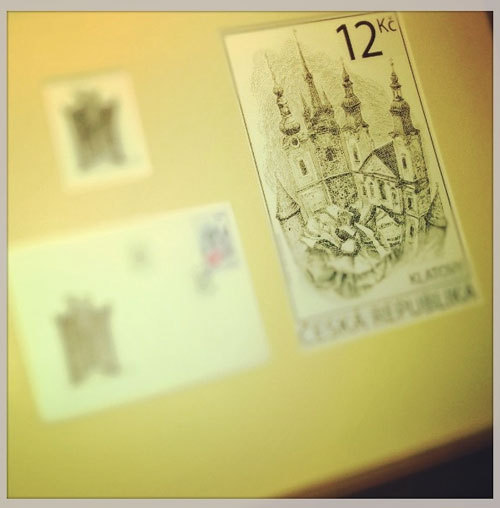 But how does one start?
After three decades in the biz, David Coogle is North America's preeminent expert on postal history and stamp collection. His four criteria for amassing a collection of value are demand, age, condition and origin. The latter is quite important when buying abroad as, for example "Chinese stamps sell for a better price in Hong Kong or Mainland China than in the United States." Since stamps are a British invention, it's those iconic stamps form the 1840s that are the most sought-after in Asia.
Coogle concurs that the most valuable stamps tend to be from the earliest days of modern postage in the 19th century, and that outright forgeries are rare. Too difficult to produce fakes. But if you are taking notes: "Untouched backing gum is valued," he says. Also note that there is an offspring industry in repairing the gum.
Where will you find the next gem?
There are many local and national events, but the Canadian Stamp Dealer Association's annual mega-event will take place in April in Toronto.
The World Stamp Expo brings together dealers, traders and collectors from over 30 countries. This took place in Melbourne last May and will head to Singapore in 2015.
For those that are closer to (my) home, these are the European highlights:
FRANCE/Paris
The Carré Marigny ("Marigny Square"), in the 8th arrondissement of Paris, is the site of an open-air market where postage stamps are bought and sold every Thursday, Saturday and Sunday. Since 1887, dealers, hobbyist and serious collectors have been trading near the Elysee Palace.
There is also Salon Planète Timbres Paris - a biennial stamp exhibition. June 14-22, 2014.
SPAIN/Barcelona, Seville & Madrid
Every Sunday from 9am to 2pm, you will find old stamps and coins from all over the world at the market on Barcelona's Plaça Reial. On the same day, in Seville, check out the goods in Cabildo Square, which is just off of Avenida de la Constitucion.
Starting at 10am in Madrid, the Plaza de Mayor hosts a lively Sunday market. The city's main post office is merely steps away, and this grand building houses the Postal and Telegraphic Museum (not open on Sundays).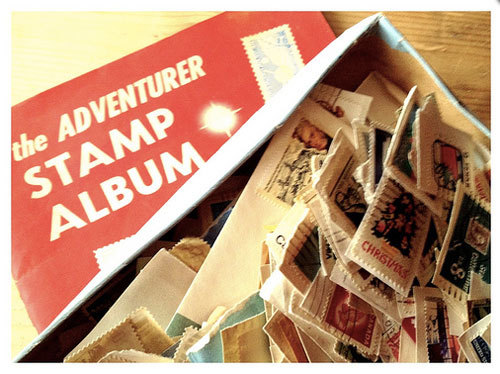 ITALY/Rome & Vatican City
Linns.com sites The Post and Telecommunications Museum in Rome as a real treasure. Same goes for the Vatican's Philatelic and Numismatic Museum. The latter is located in the Palazzo della Borgia. When in Rome, make your way to Viale Europa in the Eur district.
NETHERLANDS/Amsterdam
Every Wednesday and Saturday, a small market for stamp and coin collectors sets up shop on the Nieuwezijds Voorburgwal. There are also a few small specialty shops on the Rosmarijnsteeg, just behind the market.
UK/London
The birthplace of stamps and stamp collecting (the Royal Family started it all!) naturally boasts "The Stamping Grounds", otherwise known as the Charing Cross Stamp Fair. This goes down every Saturday from 8am to 4pm at the corner of Northumberland Avenue and Embankment Place.
There is also the Jubliee Market at Covent Garden that opens every Monday from 5am to 4pm.
IRELAND/Dublin
The General Post Office houses a museum, but still operates on O'Connell Street, the city's main thoroughfare. It's one of Ireland's most famous buildings, and was the last of the great Georgian public buildings erected in the capital.
This would be just the kind of place to start at. Buying new stamps, at your destination's local post office, is one way to lay the foundation for an enviable collection.
Thinking about getting started? Click here for more information.
If you've been collecting stamps, and know of any markets worth visiting, please post a comment below!
The Adventurer Stamp Album image courtesy of Photopin.com.