Sara Graham
From Florence to Elba Island, here are some new favourites discovered on my most recent trip to Tuscany.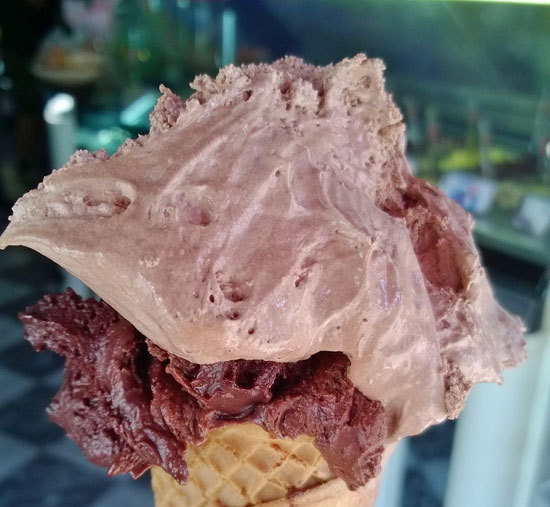 FLORENCE
EAT
Amble. The day starts here. A real hidden gem serving fresh juices, paninis and pastries -- makes it a perfect spot to caffeinate and get caught up (thanks to Younity)!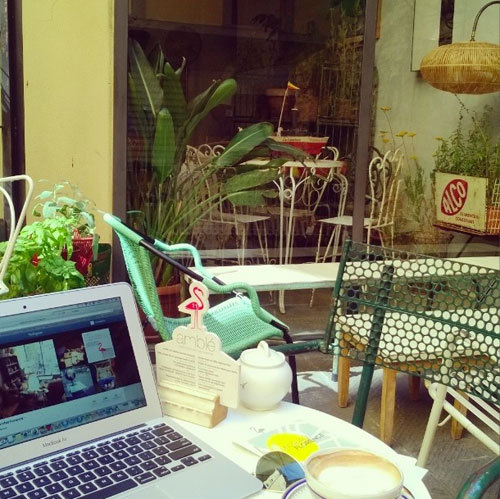 Il Bovaro. Pretend you have popped back to the 13th century at this artiginal brewery just outside the Porta S.Frediano gates.
Carraia Gelato. We went to this place three times within 24 hours. One scoop each of the chocolatte fondante and mousse ciocolatte (pictured above)... A dairy-free delight!
Trattoria al Trebbio (Via delle Belle Donne, 47). Almost went for the tuna and white bean salad, but Spacatelli con Pesto was calling my name (this is the only kind of Italian I really understand at the moment). He went for Gnocchi al Pomodoro. Hopefully you will get lucky and Julia will serve you at this joint that is conveniently located near Santa Maria Novella Station.
Shake Café (Via Degli Avelli 2/R Via Degli Avelli 2/R). Just a few steps away from al Trebbio, vegans and veggies will love Shake. Post-pranzo, I sipped on a cleansing blend of cucumber, grapefruit and mint. They have super healthy salads and wraps to-go as well.
STAY
Four Seasons Firenze. The largest private garden in the city surrounds the buildings and the most opulent rooms I've ever seen. Like, Marie-Antoinette-was-here glamorous. Even if you can't throw down the currency to stay at the luxury hotel, dinner or lunch at Al Fresco is a must. Pizza for the kids, expertly grilled sea bass for two for you. Worth every euro. Trust.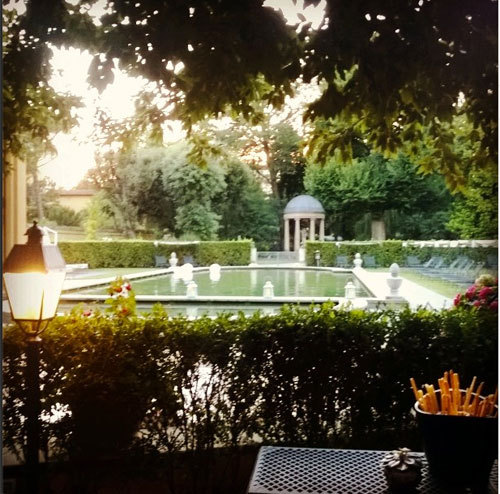 ELBA
Unless you are parking it at a resort, the only way to see this island is to rent a car or Vespa.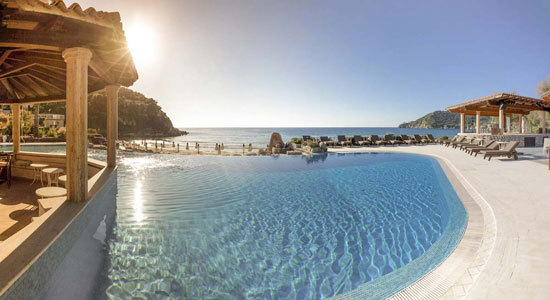 EAT
Elba di Gusto at Marciana Marittima. Literally a hole-in-the-wall of a shop that offers exquisitely prepared fresh food to-go.
Calata Mazzini 15 in Portoferraio has a wonderful selection of vintages from all over Italy. We loved an organic Sicilian red from Occhipinti.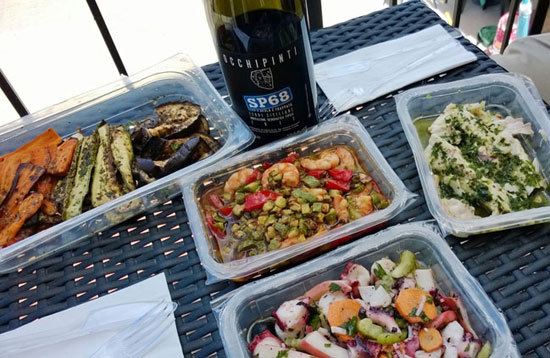 Ristorante e Giardino Botanico in Capo Sant' Andrea. Sit inside or out and enjoy the garden atmosphere.
Le Sirene on Le Ghiaie Beach. White pebbles cover this spectacular spiagga that is a stone's throw away from Portoferraio. If you are feeling peckish after that 15-minute walk, they serve the perfect flatbread pizza.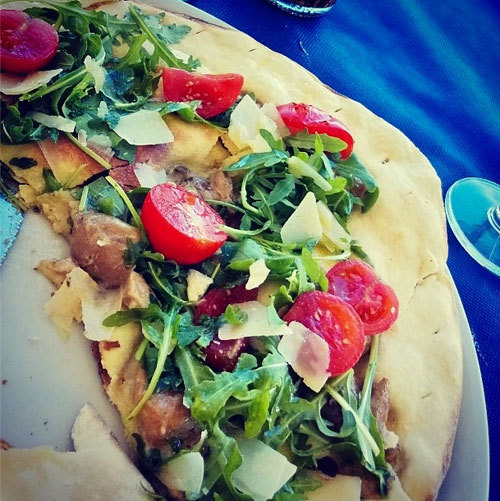 STAY
Hotel Ilio. Set in the heart of Capo Sant' Andrea, Hotel Ilio has a stylish and laid-back scene that immediately set our clocks to island time. There is one seaside suite on offer (book it!), which allows easy access for morning hikes along a path cut into the cliffs. Otherwise a lovely room overlooking the zen garden is on offer. Either way, the gorgeous little beach is mere minutes away.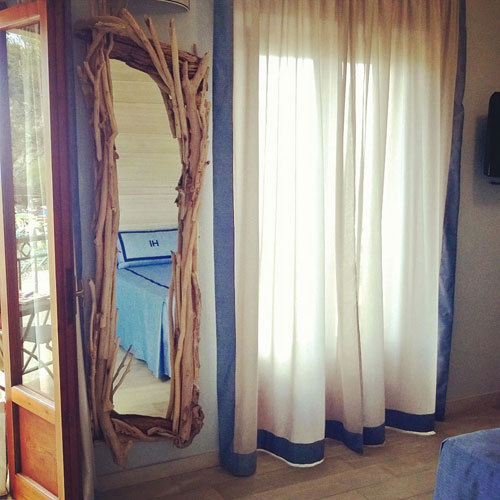 One thing I noticed on the island is a keen attention to the environment, and this hotel's green philosophy is obvious from check-in to check-out. Maurizio Testa is always adding little touches (bespoke beer and wine), and he continually upgrades the rooms and amenities to maintain HI's position as the best in boutique.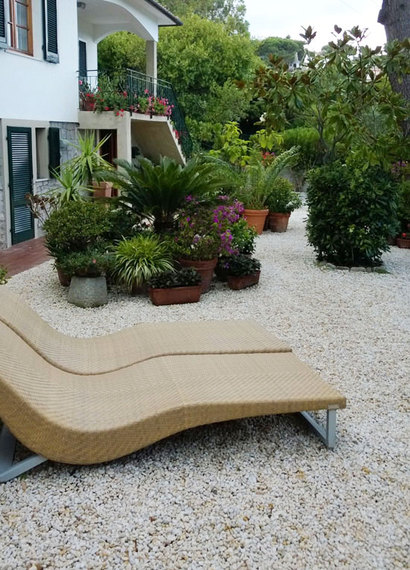 Hotel Hermitage. For those that love a resort, look no further than the grand jewel of Biodola Bay (pictured at top). With five restaurants, three bars, and no end of activities, Hotel Hermitage is one stop to nirvana. The spa offers everything one would expect of a four-star property, as well as exclusive body rituals and Dynamic Wave -- a non-invasive process that combats cellulite. Whether a treatment is booked or not, your bathroom is stocked with Acqua dell'Elba products so you can luxuriate on your own time. Otherwise, park yourself on the spotless beach, while the kids party at the Mini Club (complimentary for four - 12 year olds).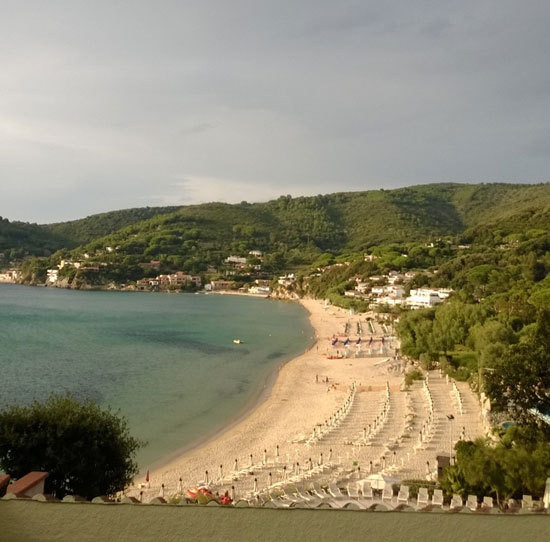 Getting There. Use the Moby web site to figure out departure times, but buy your tickets at the terminal. You will save a few euro that you can put towards your Vespa loan from Tuscany Scooter Rental.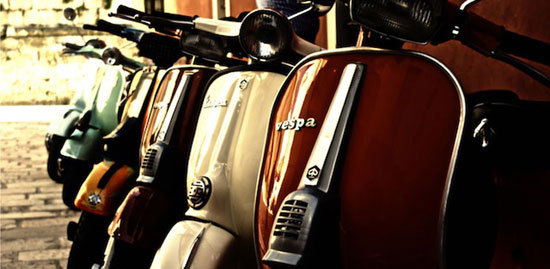 That's it for this trip! Don't miss stopping in Piombino (at least for a gelato at Ice Palace) on your way to Elba. If you want more Italian inspiration, check out Sicilia, Milano and more in Firenze here.
Vespa image courtesy of Carlo Alberto Photo via Photopin.com.
All other photos taken by the author.
ALSO ON HUFFPOST: