Looking for a charming escape from big city Toronto or Ottawa? Between Canada's business mecca and Parliament Hill, sits Canada's very first capital. And she's a breath of fresh air. Of Kingston's many assets, I'm most impressed by the cobbled streets of downtown, and the European style of Market Square. Seems that Guillermo del Toro was as well. The director recently turned it all into early 1900s London for his next film.
On a regular day, you might spot a member of The Tragically Hip, but here's what really keeps the city buzzing...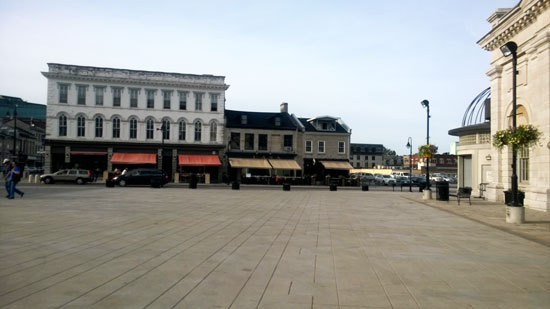 Sleep
Forget city slick style and get cozy inside one of Kingston's heritage homes.
Secret Garden Inn is just one of many ages old properties turned into a bed and breakfast. Owner, Kathy Davidson, greets me with so much enthusiasm I'm preparing for her to hug me. She doesn't, but her pride is palpable and the manner in which she has kept the place -- camera-ready for a period movie -- is quite remarkable. Upon check-in, we discuss my food preferences as there hot breakfast is served at 8:30am sharp. Vegetarian/gluten-free is not a problem, in case you are curious.
Oh, and I sleep like a baby in the king-sized canopy bed...They just don't make 'em like the used to.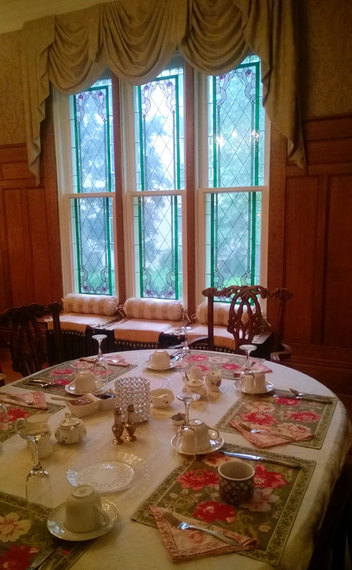 Eat
Let's move from high to low for this one...
Casa -- elegant Italian. Have the steak or tuna done three ways. Don't skip sharing the scallops as an antipasto.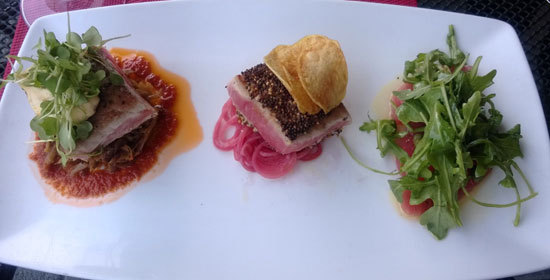 Woodenheads -- Need I say more than pizza on the patio?
Dianne's Fishbar -- a new kid on the block getting rave reviews.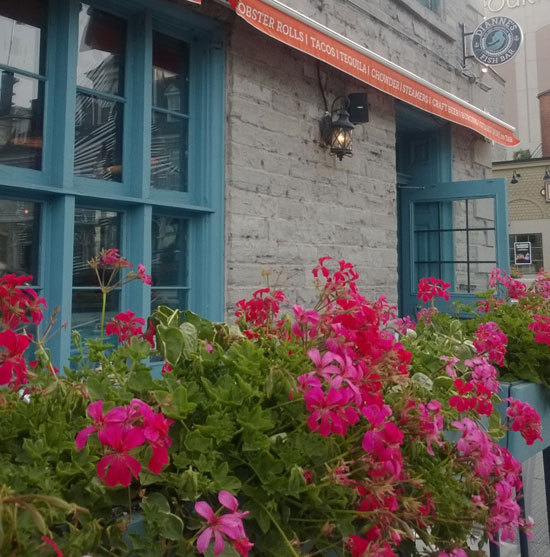 Whatever you're craving, il mio gelato is nearby and serves the ideal icy after-dinner indulgence.
Do
Well there's always Fort Henry, but in the heat of the summer, the attraction is absolutely the many sailing regattas. Starting July 20, park it lakeside and watch the best fresh-water sailing in the world.
For the fresh food lover, there is a popular farmer's market in the square every Tuesday, Thursday and Saturday.
If you are up for bouncing around a few boutiques, then find Princess Street and get your shop on.
Spa
Built inside a former wool mill, Dolce Bella Spa is a beautifully outfitted salon and spa that caters to the person who really wants to relax and rejuvenate. When I first walked through the doors, after a stressful drive in from Toronto, my whole body went into decompression mode. It's fascinating the way a well-designed space can do that, yes? As a member of 5 Star Spas, they've got talented staff that expertly serve up the usual suspects. However, there is a signature (two hour!) pedicure that gives those toes the treatment they deserve after a long winter spent stifled in socks.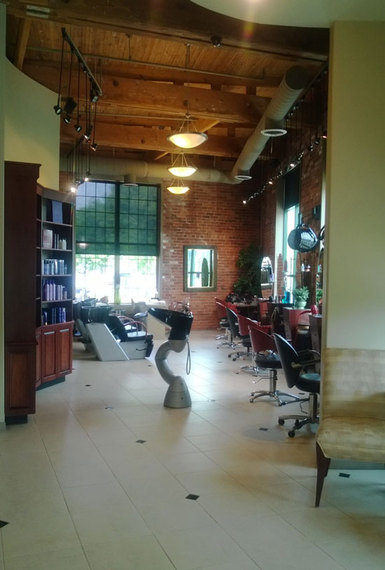 From feet to the face, you can slough off the previous season's rough layers with a facial that incorporates microdermabrasion. Can't think of a better way to take care of business.
The facilities are fully accessible.
What do you love about Kingston, Ontario? Please share in the comments below.
Many thanks to Chevrolet Canada and the loan of the Spark! Loved this dynamic "city" car that can handle the highway too. Really fun to drive, easy to park, and the OnStar system got me where I needed to be.