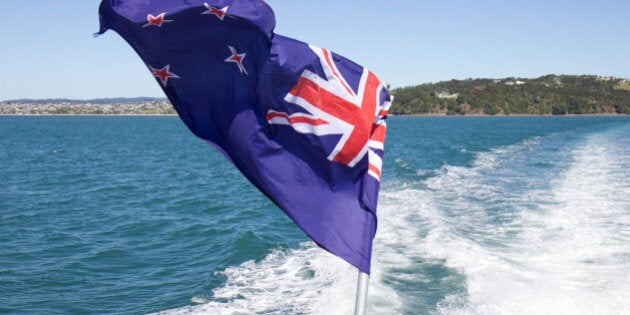 For most North Americans, thinking about a trip to New Zealand might be the mental equivalent of envisioning yourself on the moon. First, depending on the departure hub, there's 20-odd hours of flying to endure. And when the cost of getting there amounts to what one might spend for an entire week (maybe two) in Mexico, well...
This is not to dissuade you, dear reader, but rather open up your mind to what New Zealand can offer on the ground. Where else can you get up close to a Hobbit hole (we'll go there in Part 3), after all?
Here are my highlights that should help balance the budget, while allowing intrepid travelers to roll like a Royal here and there.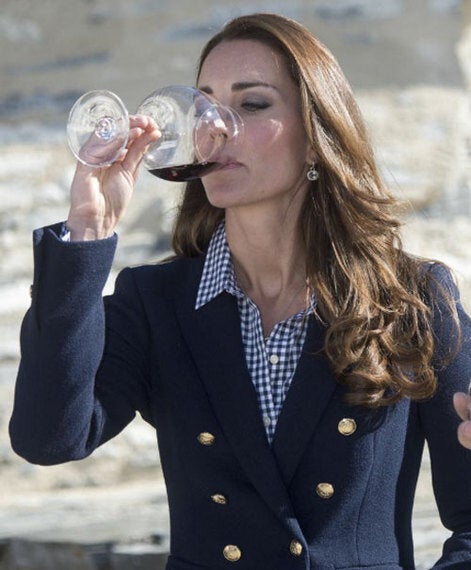 The "Adventure Capital" is a bit of what you might call "a bubble" in terms of prices. Probably the highest in the land for hotels, eating out, and entertainment. Heck, their largest hostel is even upscale. Nomads -- occupying a retrofitted building that was originally planned for office space -- is, as far as my experience goes with hostels, superior in that the rooms and common areas are larger and much more modern. The top floor is reserved for private rooms, which is what we booked and were pleasantly surprised at how quiet our stay was, despite the masses of barely-out-of-their-teens backpackers checking in. Rates are reasonable, and the location can't be beat with the waterfront -- packed with all the cafes, pubs and restaurants -- just a skip away. Makes for a free and easy walk back to homebase after an indulgent night out. Nomads also has a sister property in downtown Auckland.
Now that you've got a room, let's eat!
Madame Woo -- For Chinese and Malay style street food served on sharing plates, and fun cocktails. Try a Ginger Mojito and the Tea Smoked Salmon Salad.
Public Kitchen & Bar -- This newcomer to the wharf boasts an outdoor terrace that's closest to the lake. Stop in for bar snacks (smoked cod croquettes), lunch (big bowl of steamed green lip mussels and clams) or dinner (half roasted duck). Everything is locally sourced and almost all meats are free-range.
Sasso -- A relaxed fine dining setting makes this one great for a date. Super staff. Open kitchen serving pastas (really enjoyed my risotto), pizzas and other savoury secondi.
@ Thai -- For a quick and satisfying nosh that's (sort of) cheap, head directly across the street from Nomads.
Walnut Cottage Café -- run by my good friends Rick and Dini, this place is a must-stop on the way to or from Arrowtown. Go for breakfast or brunch and order farm fresh eggs on gluten-free toast. The best deal in the sweetest, coziest environment about 20 minutes from Queenstown.
Continued after slideshow
Vudu Cafe -- Be very careful you don't fall under their spell because you will spend a mint eating breakfast and lunch here every day. I started most mornings with a post-run fresh pressed juice (Immune Boost or Coronet Cleanse) and a Bliss Ball. Love the Quinoa, Spinach and Lemon Salad that comes with a massive chickpea fritter. That dish is gluten-free, as are many of the sweets. Plus they have an addictive carrot cake (not gluten-free).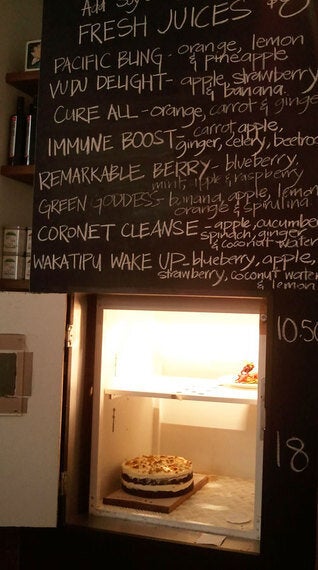 Amisfield -- The Royals ate here on their recent NZ tour...So there's that, but the real star is the Pinot Noir. Do like the Duke and Duchess and pop by for a tasting and sample a few small bites (or go big with the Trust the Chef menu) in the award-winning bistro.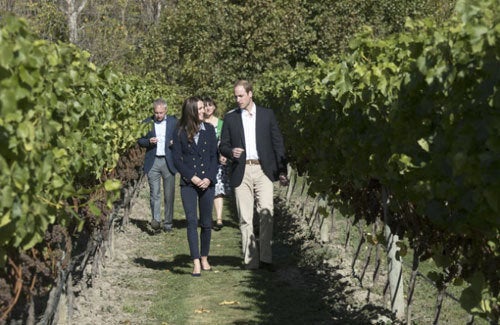 Stoneridge Estate -- My brother's wedding was the reason for my trip to NZ and, with it's sweeping views of Lake Hayes, it provided a charmed backdrop for the ceremony and celebration. If you are a fan of The Bachelor then you've seen this place before (Season 13!). Stop in for a late afternoon tasting of their best whites and reds and, if it's a chilly day, you may be sipping fireside. #bliss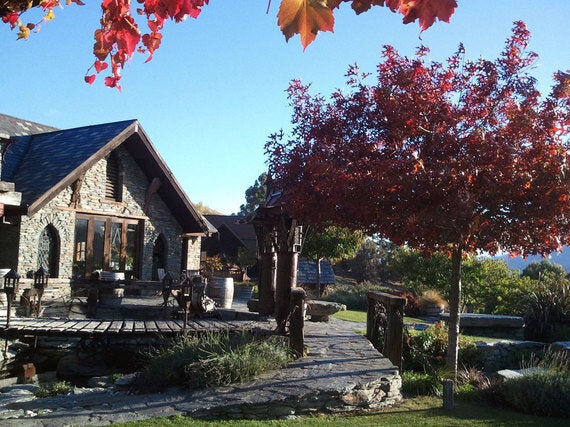 Up next ...Christchurch, Wellington and Matamata.
Photos of the Royal Couple courtesy of Amisfield.For more photos of New Zealand and beyond, check out @freshpresse on Instagram.