Kuzmichstudio via Getty Images
My very first travel feature, published by Bermuda's Royal Gazette newspaper in 1998, was about my first proper trip to Italy; Naples to Capri to Florence to Siena. I was on my own after a semester in France and totally free in a foreign land that somehow seemed so familiar. It was a kind of comfort combined with liberation that has been hard to replicate in my travels since.
What has remained in my mind is a clear goal: I would live there later in life with my little vineyard. The vision is always me, older, happy in the serenity of the Tuscan hills, still listening to the soundtrack of Bertolucci's film Stealing Beauty.
Now I want you to hear the record scratch as we rewind to present day.
My partner of almost five years and I are planning a wedding celebration in Italy. Not because I am chasing the aforementioned goal, and not because we want to be fancy, but because half the guest list is already there. So there's my Mario, who is, as you may have guessed, very Italian. (While I like to think my radar has always been set to tall, handsome and Tuscan, we met quite randomly while he was working in Toronto.)
Born and raised in Piombino - a lovely Etruscan town with gorgeous ocean views and incredible food - Mario's family and close friends are all there, with a few closer to Rome in Civitavecchia.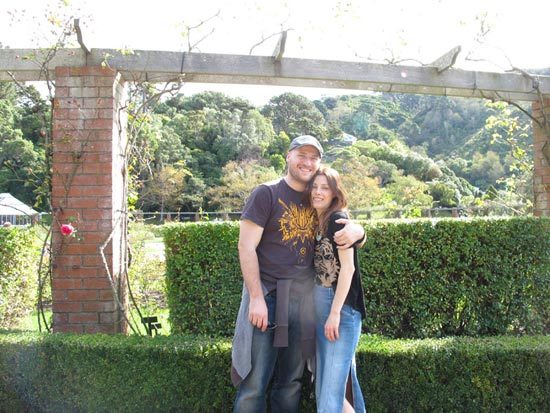 Coincidentally, I have relatives on my mother's side who are only about 90 away, near Lucca. My immediate family, however, will be coming all the way from New Zealand. Then there are guests flying in from Canada and other parts of the world.
For many, this will be a destination wedding and a chance to experience Italy.
That said, the biggest challenge presents itself. With all the venue options under the Tuscan sun, how the heck does a girl choose?
Add to that the budget range of the guests and things start to get complicated.
Our ultimate mission is to find one amazing venue that guests have the choice of either staying at, or nearby in another resort, hotel or Airbnb.
My 2016 solution to this 2018 conundrum was a road trip. By designating three days last August to a discovery mission, we collected intel on a variety of wedding venues and got a good head start on figuring out how to successfully accommodate both those within driving distance and those flying in.
In terms of geography, our travels took us from northern to southern Tuscany in order to survey four properties in distinct areas: Villa Le Maschere in the Mugello Valley; Villa La Massa, just outside of Florence; into the province of Arezzo and La Selva Giardino; and then another half hour's drive south to Castel Monastero.
What we found were incredible options for a stellar celebration...
Nestled in the Mugello Valley, this property was the sexiest of them all. A five-year long restoration project breathed new life into this stunning resort that boasts beautiful 18th century frescoes, boldly mixed with modern décor.
Advantages: Located one hour north of Florence and only a 10-minute drive from Barberino, which has other hotels and is a hot hub for outlet shopping. A plus that L'UNA Poggio dei Medici Golf Club is just 10 kms away, which my father would fully appreciate.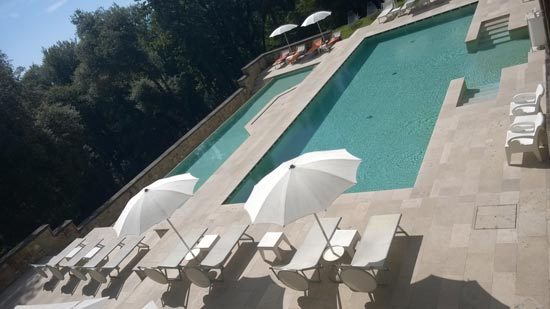 Why we loved it:
- Rooms are beautifully decorated with a modern edge
- Chic nooks and stylish spaces for pre- and post-wedding events
- 18 hectares of park and forest trails
- Lovely pools and a Wellness Centre with Turkish bath
- Free shuttle to Florence city centre
- For those staying more than one night, there was another restaurant within walking distance.
Number of wedding guests possible: While 100 guests can fit into the villa's frescoed church, the property can accommodate 150 for a banquet-style reception.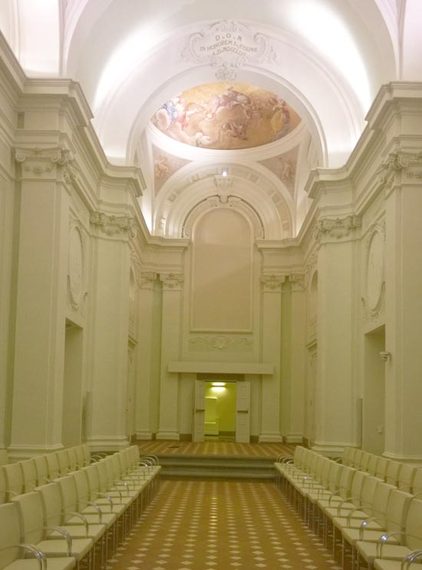 Number of rooms and suites: 65
Room rates start at: $217 USD, including buffet breakfast and access to the wellness centre.
This charming boutique hotel is located in close proximity to the city of Florence and was our vote for "most royal" for its aristocratic ambience and elegant tapestries. Apparently others feel the same as it won a prestigious Hotels.com Loved by Guests Award earlier this year.
Advantages: Only 20 minutes drive to Florence, which opens up the city's abundant options for siteseeing, eating, shopping, as well as alternative accommodations.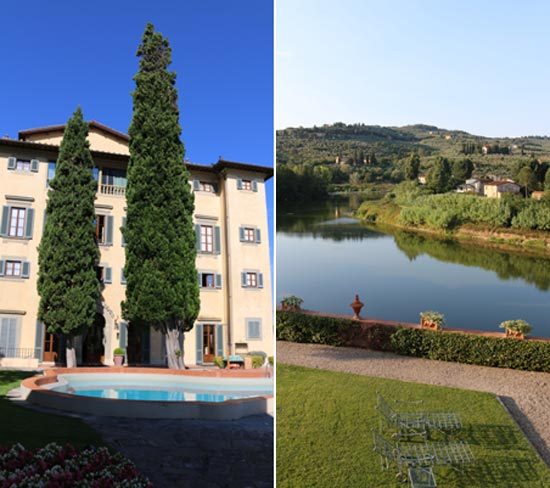 Why we loved it:
- Cozy, old world atmosphere
- Our Double Deluxe suite was spacious with a luxe bathroom
- 16th century chapel on the grounds
- Lovely large patio overlooking the river
- Heated outdoor pool in the garden
- Their gym and Arno SPA with Turkish and Roman baths
- Free and frequent shuttle to Florence city centre
Number of wedding guests possible: 200 for a cocktail party, 110 for a banquet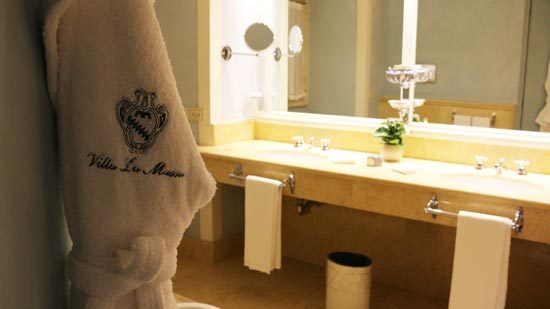 Number of rooms and suites: 37 between three buildings.
Room rates start at: $504 USD, including buffet breakfast.
La Selva Giardino del Belvedere
I always thought it would be cool to rent a villa for a week with a few close friends and this was that rustic dream come true. Three private villas, four pools, and (wait for it) a yoga pavilion! The family-owned farmhouse is set on 32 acres, deep in the Chianti countryside, and is the most secluded of the bunch.
Advantages: The town of Montevarchi is a short drive away for groceries and supplies. Bonus that the 4-Star Fontebussi Resort is a mere five minutes away by car. In fact, Francesco, who runs La Selva, often works with the resort to host wedding guests.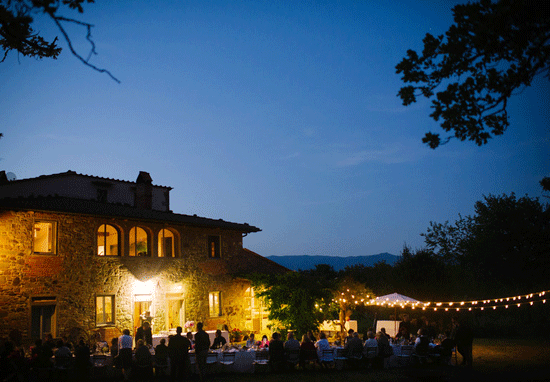 Why we loved it:
- Exclusivity
- Breezy homestyle of the rooms
- Natural gardens and stone amphitheatre
- Salt water pools
- Outdoor bbq and traditional woodfire oven (pizza, anyone?)
- Francesco is the ultimate host and goes to great lengths to arrange the perfect week. From cooking classes to caterers to wine tours, he is on it!
Number of wedding guests possible: Up to 150
Number of rooms: Seven rooms (16 guests) in the main farmhouse - La Selva - and three bedrooms (6 guests) in l'Cocolli villa. By 2017, an additional villa, Pianellino, will accommodate six people. For weddings, the entire property must be booked.
Monday to Monday rates start at: USD$ 2200 for l'Cocolli villa; USD$10,150 for La Selva farmhouse.
2017 Wedding Season Rates: USD$17,250 for three villas; includes use of entire property for the big event, three-course Tuscan Welcome dinner, daily cleaning services, and wedding planning assistance.
Castel Monastero
My first impression of this 11th century Tuscan treasure was that is was the most "me". Me if I was able to spare no expense, but me nonetheless. And I only fell deeper under its spell during our short stay at this sophisticated resort, which also offers fireworks as part of a wedding package. I love fireworks.
Advantages: While one can completely immerse themselves as this exclusive retreat feels like a small hamlet (it actually was at one point), Siena is a mere 20-minute drive away with its own ancient walls, historic sites, restaurants and additional accommodations.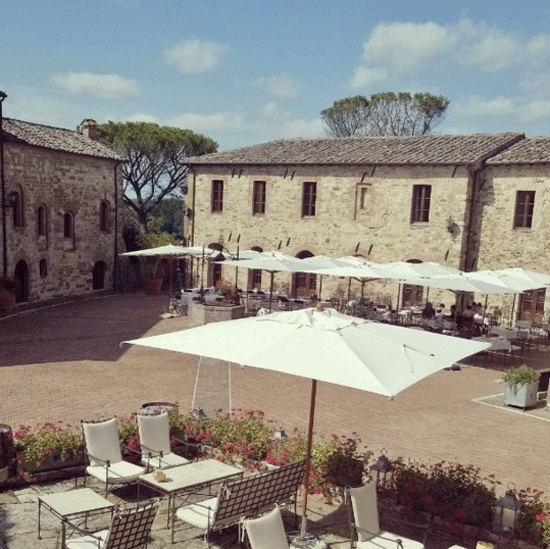 Why we loved it:
- Gorgeous country-style Junior Suite with separate shower and bathtub
- Beautiful outdoor gourmet dining
- Lovely 11th century church in the main piazza
- Open-air gym and pools
- Focus on wellness; spa with high saline density sea oil pool designed by the medical team of Thalasso del Forte
- Lots of activities on offer; from tennis to truffle hunting to wine tasting and cooking courses (created by chef Gordon Ramsay!).
Number of wedding guests possible: While Monastero's church can hold 50 people, there is another larger church nearby. In terms of the reception, a cocktail party can serve 200 guests, whereas 150 can be seated for a banquet.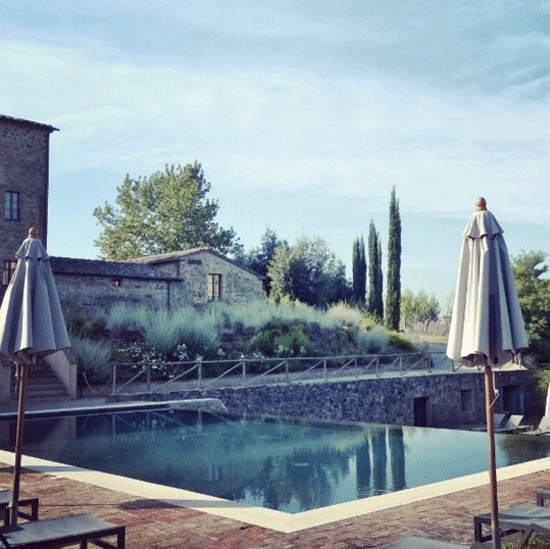 Number of rooms and suites: 74, plus a villa.
Room rates start at: $461 USD for a Superior Room, including buffet breakfast.
Well, Rome was not built in a day and neither will this wedding be planned in one.
Speaking of the Eternal City, guests can't miss spending a day or two there. It is among the top 10 most popular international cities for Canadian travelers (according to Hotels.com*)... And where a four-star hotel can still be booked for under $200/night, by the way.
Fiumicino will be the suggested airport for our guests and, on my way in and out of Italy this past summer, I scoped out UNA Hotel Roma and a sweet Airbnb loft in my favourite neighbourhood, Trastevere. The former is located at ideal vantage point, just a skip from Termini station and an easy walk down Via Cavour to all the great little shops cafes and restaurants on Via Urbana. With its proximity to the Colluseum, Forum and other sites, this chic hotel would be perfect for my parents and my brother's family, which includes three little ones.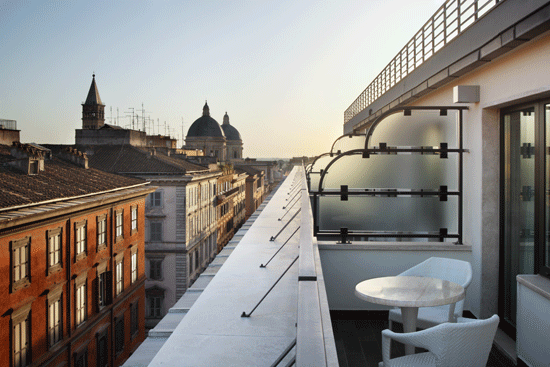 For those, like my younger and single brother, who has been to Rome before and may desire the social scene in Trastevere, the loft strikes the right balance between being steps away from the hustle and also feeling like a retreat from the city heat.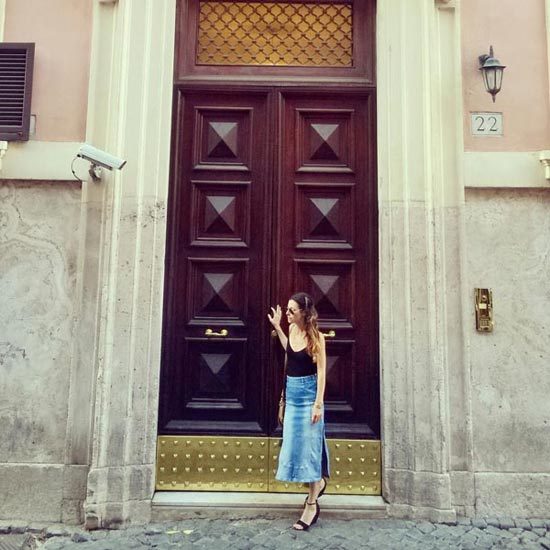 These two will definitely be on my short list of hot "Hotels & 'Hoods", which I plan to put together for our out-of-country arrivals.
So there you have it dear reader... Enough Instagram eye candy to make for some tough choices ahead! Which would you pick of the four possible wedding venues?
Some images courtesy of the author's Instagram.
*The HPI is a global annual report from Hotels.com™ that looks at hotel prices in cities all around the world.
Follow HuffPost Canada Blogs on Facebook