What to do when you've got hundreds of pairs of shoes, enough clothes to dress a small army, and your career demands that you move, oh on average, about every three years? And not just to another city, but an entirely foreign country.
Welcome to Anne-Marie Bodal's life. The Footwear Design Director currently lives in Alicante, Spain (that's the designer shoe capital of Europe BTW), but before that she called Thailand, Singapore, South Africa and the UK home. After studying at De Montfort University in Leicester, a solid fashion foundation specializing in footwear led to a flourishing career that's got her expertise is in global demand. From design-led projects for the likes of Fila to brand building for various businesses across Asia, as well as developing successful online marketing strategies, Anne-Marie is leaving her definitive footprint on the industry.
Find out how this fashion girl of the world manages to make relocation look like a catwalk.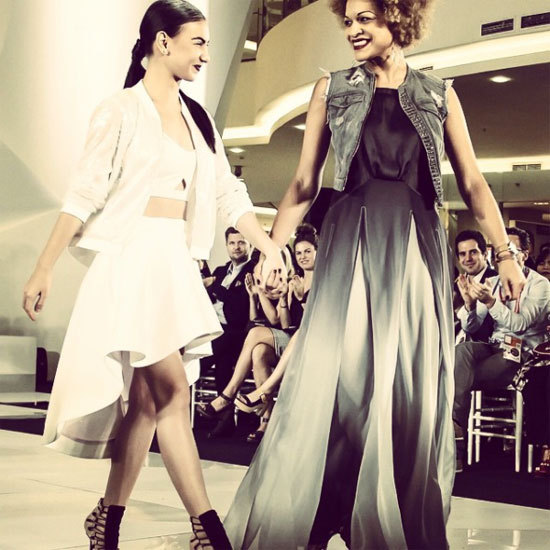 First, I must know how you handle the business of packing and shipping your belongings around the globe. What is your no-fail method?
My no fail method, to be honest, is getting someone else to do all the packing!
What's the first thing you do when you know you've got a big move coming up?
Start looking for shipping companies and have a good clear out.
Any preferred shipping companies?
My advice on shipping companies is to go with a reputable local company. I've found that you get more personalized service if you go with a smaller shipper, as you generally get local knowledge and better prices. However, with corporate moves, your new employer will likely turn things over to a relocation company so they will do the heavy lifting. Love to be hands free on this kind of stuff!
That time when your designer duds got lost at sea...
Sadly, this happened somewhere between Cape Town and Singapore. After three months at sea, all my stuff from Cape Town arrived smelling of fish! It took weeks to wash everything and some of my vintage pieces still smell weird to this day.
Do you think this nomadic lifestyle is in your DNA?
I was born in Port-au-Prince, Haiti to an Antiguan mother and a Danish father so there's that. Multiple expat postings as a kid definitely sparked my travel obsession.
My interest in art started from a very young age with all the colour and creativity of the Haitian people becoming ingrained. Also having a mother who was obsessed with fashion and design sparked my curiosity in the world of clothes and accessories.
After leaving Haiti, we spent some time in Panama, then a couple of years in Antigua, followed by a long-term stop in Bermuda. I was 16 when we made the big move to the UK. So, yes, I guess I got used to moving around.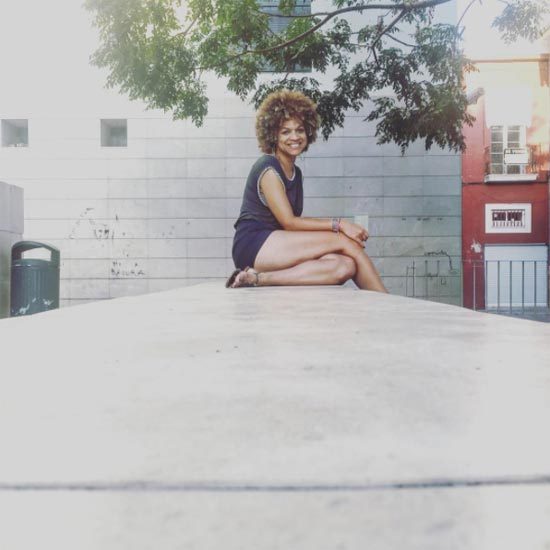 How do you assimilate into the culture?
I always try and research the hot spots like markets, festivals, events, and so on so I can mix with the locals. Befriending my colleagues has led me to those lesser-known haunts. Outside of work, InterNations and Meetup.com have proven to be useful in facilitating introductions to new people.
Do you learn the language, or get by on the basics?
I think it's important to learn the language if one wants full immersion; otherwise you'll miss the real nuances of the culture. I would recommend taking lessons in order to integrate quickly.
You are in Alicante now so how does that compare to the big, at times chaotic, cities that you have lived in?
In 2007 I moved to Cape Town to experience life in a smaller city. I needed respite from huge, pumping London. It was good for my soul and gave me space to focus.
After stints in Singapore and Bangkok, it's good to be back in a smaller "slower" city. Even though I still do miss Thailand every day... especially the kindness of its people. However in contrast to Bangkok, day-to-day life here is simply just easier. No fighting with the traffic; the tram is never massively congested; the beach is five minutes walk from the city centre; the local market is five minutes walk up the street. These benefits make living here simple. And oddly enough for a city of only 300,000 people, there is enough to do from a social perspective, especially on the food front.
I do miss out on the big cultural events that Madrid and Barcelona frequently offer, but if there's something major happening, those cities are only two and four hours away respectively. NBD.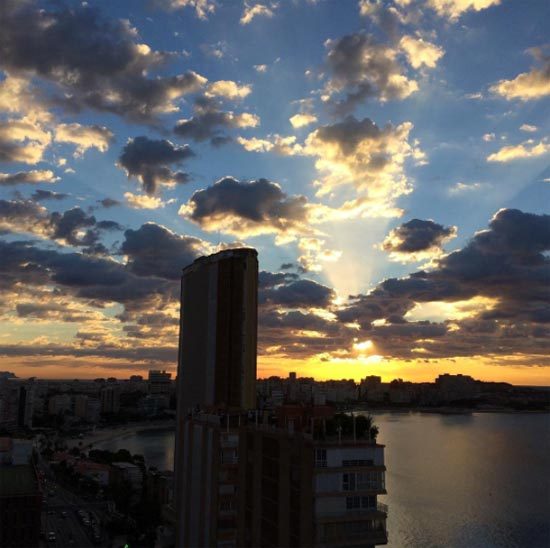 From my own travels, I know that Thailand has quite a distinct culture. How did living in Bangkok affect you?
Thailand has a whole other set of life principles and inspiration - the perfect place to develop life/work balance.
After moving to Bangkok I realized, and perhaps this sounds ironic, that I was living in fear of change. This was causing me much unhappiness and I was admittedly a very unpleasant person to be around. The Thai people really gave me a reality check. Basically I wanted some of what they were having. And what they are having is a simple, happy, content life; even those with very little.
Guessing you have a regular yoga and meditation practice?
I think living in Buddhist culture forces you to stop and consider that staring at your belly button for a period of time might be the key to happiness. This was when I made the choice to take some time off work and reassess. I needed to learn to truly understand my needs, so I started practicing yoga every day, as well as meditating. I have noticed a marked improvement with my yoga practice since. I try to meditate for minimum 10 minutes every day and I practice yoga every day. I do an hour session every other day and on the alternate days I'll do 10 to 15 minutes of yoga stretches to stay supple.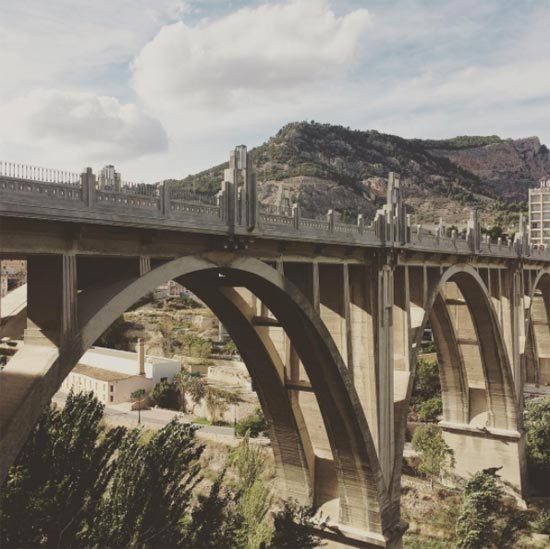 What prompted the move to Spain?
All this new thinking. With my inner foundations stronger than ever, and a fresh perspective on life, I was able to realize that it was time to shift away from the people that were no longer adding value to it. I split up from my partner and moved to Spain, a country that I have loved for many many years, with the intention of making a clean start. I'm taking every day as it comes and loving every moment of being here. New career paths are blossoming as I carry a new and improved self-awareness, which I would never have gained if not for that period of stopping and realizing the importance of my needs and my values. My time in Thailand was brief, but filled with life lessons.
Anne-Marie is one of 17 international contributors featured in my guidebook, How To Make Big Moves: Relocate Without Losing Your Mind, currently available for Amazon Kindle, iBooks and Kobo readers.
Images courtesy of Anne-Marie's Instagram @intlfashionnative.
Follow HuffPost Canada Blogs on Facebook