Getty
When I relocated to Uppsala, Sweden six months ago, I didn't really know how I would get used to the light (around 18 hours of it per day in the summer) and the darkness (averaging 18 hours of that per day in winter). However, I found chocolate balls and good coffee to make up for the melatonin... And day trips to Stockholm also helped take the edge off.
No doubt this Scandinavian city shines in the summer, but there are a myriad of reasons it merits a look between October and April. Turns out, when the temperatures drop outside, there's no lack of heat inside. In November, we decided to give it a full 24 hours.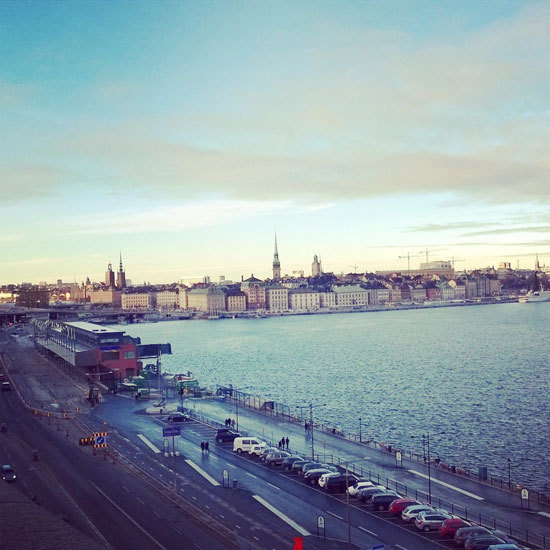 SEE
Vasa Museum Everyone is going to tell you not to miss this so I'll just back that up. I mean, how many times can you see a shipwreak inside a building.
Fotografiska Not everyone will suggest this gallery, but it's important you put it on your list. Incredible exhibits (Martin Schoeller's Up Close exhibit is on until February 7) and the lovely café boasts panoramic city views.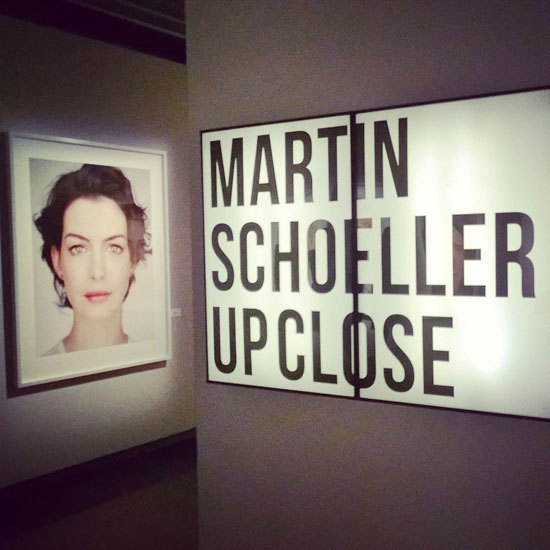 Improv! A little off the usual touring track, but well worth the detour. Mission Improvable is a killer comedy. Check out 2016 dates at InternationalTheater.se
SIP
Il Caffe (Södermannagatan 23) Café culture is a real thing in Sweden with it's own word -- Fika. This spot in the Sodermalm district is a local favourite.
Pop into one of the ubiquitous Espresso House cafes for, in my humble opinion, the best chocolate balls.
Spirit Museum Tours and tastings offer a bite of Sweden's bittersweet relationship to alcohol. There is also a wonderful Keith Haring exhibit (until April 3).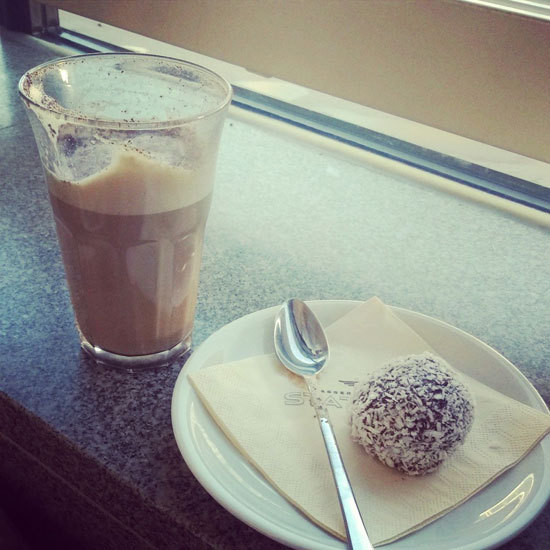 SAVOUR
Fabrique (various locations) Delicious breads and healthy on-the-go snacks.
A Saturday shopping lunch at Sally Voltaire's is not to be missed. Fresh and organic fare located in Ahlens City (Drottninggatan 45).
Breakfast at The Veranda at the Grand Hotel (Södra Blasieholmshamnen 8) fueled us up on our Sunday morning...beautiful buffets have a way of doing that.
Urban Deli (Nytorget 4) has a local hipster vibe. Go for the brunch and linger in the food shop afterwards.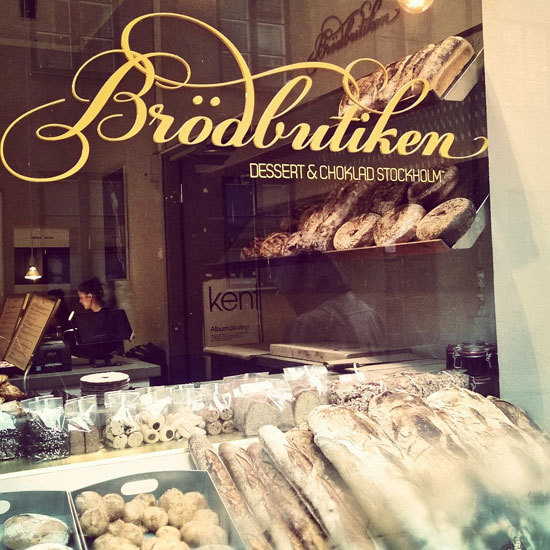 Indian Garden (Vastgotagatan 18) is on the posh side, but probably the best Indian food I have ever had. A wide variety of authentic dishes and, best of all, they cater to dairy-free diets.
Cool kids hang at a variety of hot spots along the Hornsgatan strip in the Sodermalm district. From Falafelbaren, to the adjacent Cheesebar, to inventive Asian fusion at Barobao. Don't forget to pick up premium licorice at Lakrits Roten (Hornsgatan 45).
SHOPPING
Typical Swedish everything can be found in Gamla Stan, which is to say the centuries-old cobblestone streets and cozy corners that make up Stockholm's old town.
About a 20-minute walk north, one can find many big and small name shops in the area between Birger Jarlsgatan and Norrlandsgatan. I quite like the stroll along Biblioteksgatan and popping inside boutiques like & Other Stories. If you want the convenience of taking your coat off, then there's always the brand new mega Mall of Scandinavia a short train ride away (take the Pendeltag commuter to get to Solna station).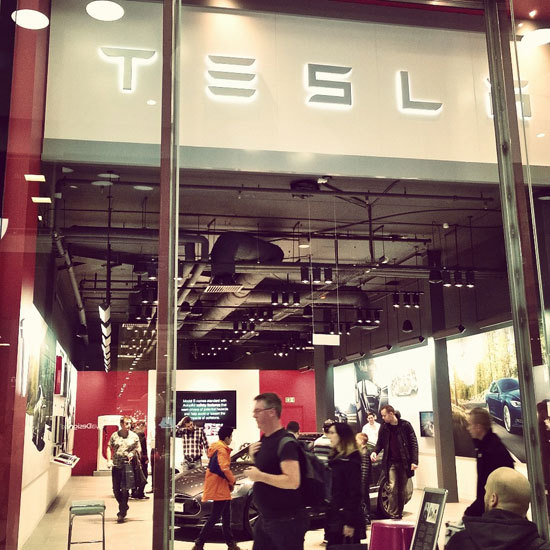 SALSA!
I have yet to experience the full range of what the city offers in terms of nightlife, but we have managed to stumble across a couple of gems.
My partner's Columbian co-worker suggested La Cucaracha (Bondegatan 2) for a late dinner and we found it to be a rather cozy joint. However, venture downstairs and it's like another world with dancers showing off their skills to hyper beats. I'm not sure I'd survive jumping into the fray, but I would go back to the spot for a few margaritas.
Geronimo's FGT (yes, that stands for exactly what you think it does) is located under Stampen -- a rather historically significant jazz bar in Gamla Stan. Stay upstairs for quality live bands; head down if you fancy Mexican served with f*cking good DJ sets.
STAY & SPA
The Grand Hotel sits majestically on the waterfront, overlooking the Royal Palace and Stockholm's old town. If I am painting a picture that's too pretty, well, it gets better. We had been out late the night before checking in, so it was a tough choice to either retire to a stylish suite, or retreat to their Nordic Spa. Both are pure perfection after a wintery walk around the city. However, I don't know if anything feels quite as luxe as warming up in steam rooms and hot pools. The Nordic bathing ritual of taking a cold plunge in between saunas is (believe me) an immune boosting experience, that is to be done "as many times as it feels good". Add an exfoliating body scrub and revitalizing face mask, and you're a basically a new person!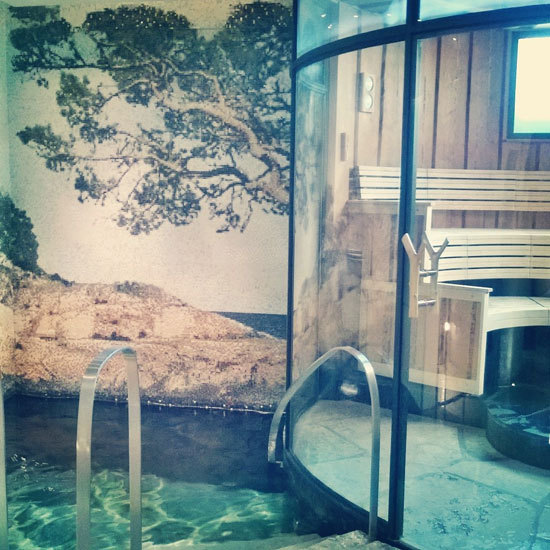 One may need that fresh face for drinks in the hotel's Cadier Bar, where the elite have been meeting since 1874. Think: Celebs, dignitaries and Nobel Prize winners. That said, you may want to drop in to sip on cocktails and taste the bar menu even if you're not staying at this chic property.
Do you believe it's true that, to really know a city, one must see that city in all seasons? Post your comment below and tell us what gems you've discovered in the off-season!
GOOD TO KNOW:
The Stockholm International Film Festival takes place every November and brings in notables from around the globe.
WORDS TO KNOW:
Hej - Hello
Adjo - Goodbye
Tak - Thank You
Ja - Yes
Nej - No
God morgon - Good morning
God kvall - Good evening
Jag skulle vilja... - I would like...
Du ar valkommen - You are welcome
Slut - Stop/Finished (as in the soup is not longer available)
Photos courtesy of the writer's Instagram feed @freshpresse.
ALSO ON HUFFPOST: