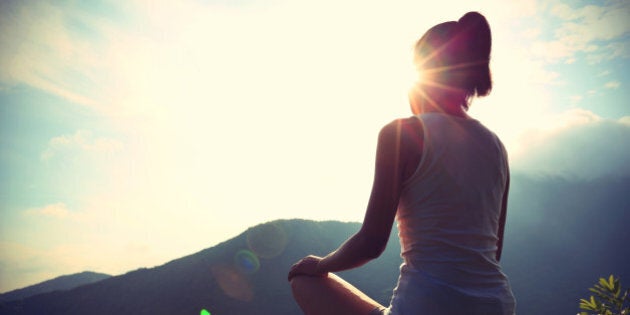 What do a wildly successful Kickstarter campaign and yoga have in common? That link would be Rachel Brathen, aka Yoga Girl.
Her project, oneOeight.tv, recently rocketed past the funding goal of $108k to pull in over $430k and become the most funded yoga campaign of all time. Brathen's "Yoga Every Damn Day" philosophy has attracted a social media following in excess of 1.5 million, and positioned her as a New York Times Bestselling Author. Not too shabby for someone who just turned 27.
The idea for oneOeight was conceived over a glass of wine with co-founder Mike Baiocchi -- a Seattle-based yoga entrepreneur and founder of Bala Yoga. The pair had been friends for about four years, and both felt the need for an online space where people could come, feel at home, and customize an experience dedicated to inner healing. To that end, oneOeight.tv provides access to videos covering everything from yoga classes led by renowned teachers, to grief and trauma counselling, as well as advice from body image experts. Cooking clean food is also on the schedule.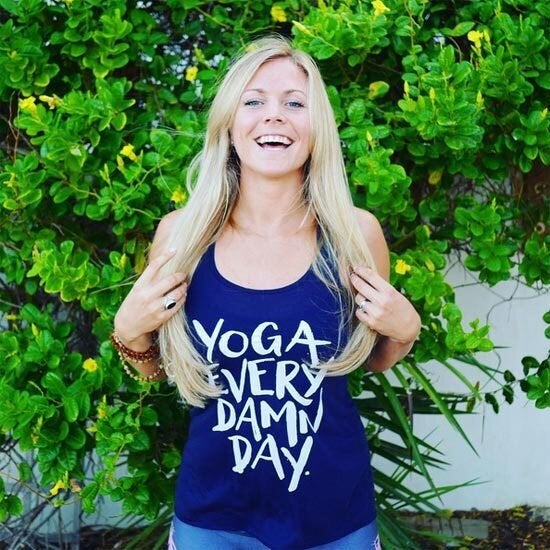 Since leaving Sweden at 19, and completing yoga teacher training in Costa Rica before relocating to Aruba (her husband was born and raised on the island), Rachel's business of doing good has boomed.
I had the opportunity to interview the startup star last August, while she was headlining an event in her hometown (luckily my new homebase) of Uppsala, Sweden.
What is the secret to your success?
We travel 40 weeks out of the year so I am constantly interacting with people. I also keep my teaching style very accessible. Especially growing up in Sweden, people used to think you had to be super hippy and super bendy to practice yoga. That attitude is changing, but I don't use difficult terminology in general classes. Of course, during retreats and teacher trainings I go deeper with Sanskrit and such.
While traveling, my own yoga practice really helps me stay focused and grounded. Having Ringo (her Italian greyhound) with us makes a huge difference. We'll always make sure the hotel fridge is stashed with healthy juices and smoothies, so we don't end up eating fries or whatever. Planning helps a lot.
I'm not scared to be a normal, regular person. There are a lot of people who try to project that everything is perfect all the time; look how great everything is. I don't hesitate to share the shitty stuff too, which is not always inspiring and some don't want to see that, but it creates a deeper community.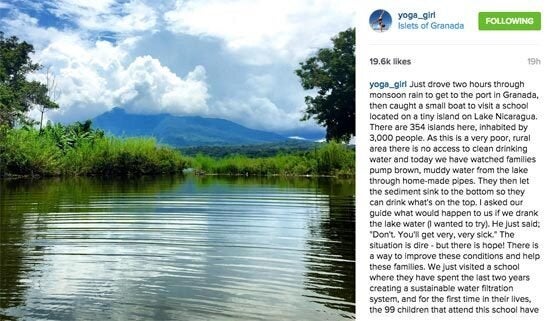 Rachel also heads up 109 (One O Nine) -- a nonprofit that harnesses the power of social media to bring philanthropic attention to important social causes. A clean water initiative in Nicaragua, or supporting the basic needs and providing a loving environment for orphans in Latvia, for example.
109 plans to organize seven trips every year that will be linked to different social or environmental projects, and participants will have the ability to do hands-on work.
What's next? oneOeight University will launch in about six months to support yoga teacher training. It all sounds pretty damn good to me.
oneOeight.tv has launched its subscription-based service, while 109 will ask members to contribute and engage in critical social and environmental causes before booking social mission trips opens up at the end of this month.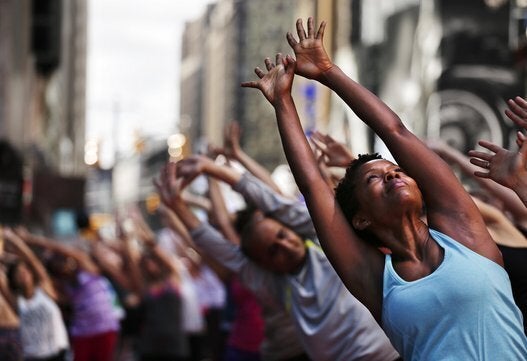 Here Are Photos From International Day Of Yoga