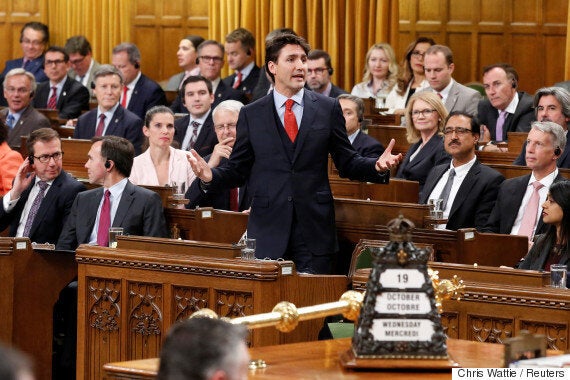 With the spotlight on American politics, it's easy to forget about our own federal government for the time being. But just recently, our prime minister celebrated an important anniversary -- his first year in office.
Justin Trudeau has enjoyed an extended honeymoon as a political celebrity on the world stage. He ran a campaign that promised so much and appealed to so many. Trudeau won our hearts and our votes, and after an extended period of Conservative rule, we were eager to see the new, fresh changes that his campaign promised.
So after one year, it's time to sit down and ask ourselves: has Prime Minister Justin Trudeau delivered on his promises?
According to the nonpartisan, citizen-driven website TrudeauMetre.ca, our leader has made good on only 15.5 per cent of his campaign promises so far. Another 29 per cent of his pledges are listed as in progress, while 55 per cent have either been put on the political back burner or abandoned altogether.
The most significant items that the Trudeau government has delivered on so far have to do with tax relief for the middle class. This was a huge part of the Liberal government's running platform. As a central campaign issue, it only makes sense that Trudeau would tackle it first.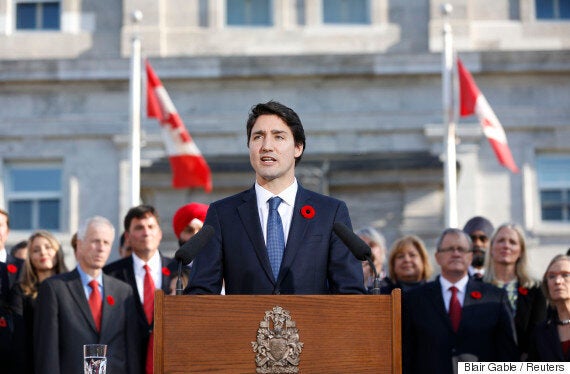 So far, Trudeau has successfully introduced a new, tax-free Canada Child Benefit and adjusted income-tax brackets to relieve the middle class while putting more pressure on households earning more than $200,000 a year. The Child Benefit program marks a discernible departure from our old system, which paid a fixed fee to families with children under 18 regardless of their income.
Under the Trudeau government, families will now receive tax-free child benefits that are adjusted according to household income. This has reduced the overall rate of child poverty in our country and has transformed the lives of many middle-class and low-income families.
On his promise to middle-class families, Trudeau has delivered.
Trudeau has also largely delivered on his promises to women. Bringing feminism to the forefront, our prime minister has been a vocal advocate, insisting that all people, regardless of their sex, should be dedicated to advancing gender equality and women's rights. He made international headlines when he created a cabinet with total gender parity, and answered the press by telling them that did so "because it was 2015."
However, the federal standing committee on finance, which is currently considering the gender pay gap, is solely comprised of men -- a massive misstep that highlights the irony of male politicians who platform on women's rights.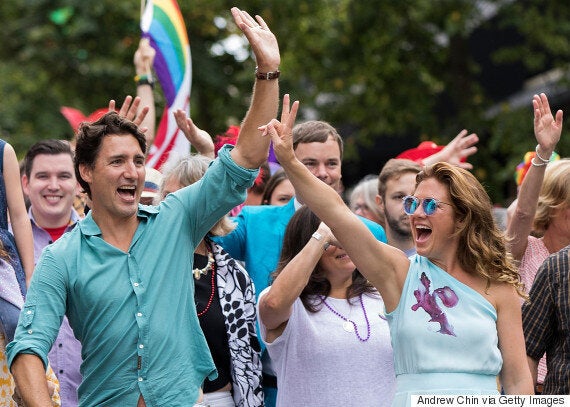 When it comes to LGTBQ rights, Trudeau's report card is also mixed. While he is the first and only international leader to have participated in a gay pride parade to date, the Trudeau government failed to deliver on some promises to the LGTBQ community. Most markedly, the promise to repeal the ban that prevented gay and bisexual men from donating blood.
Instead of ending the ban altogether as promised, the waiting period to donate blood was reduced from five years to one. In spite of this, however, it is apparent that our prime minister is dedicated to ending homophobia and increasing LGTBQ rights. He is likely to continue advancing these prerogatives well into the future.
Trudeau has also delivered on his seemingly impossible campaign promise to Syrian refugees. By the end of February, the government had met their goal. Refugees were given priority status where they identified as women at risk, members of sexual minorities or individuals who were seeking to complete their family units.
As far as his promises to the Indigenous community go, Trudeau has made some headway, but the bulk of the work is still yet to be seen. He has launched a National Inquiry into missing and murdered Indigenous women and has put aside over $960 million for First Nations education and infrastructure. But, to date, he has outright failed to come through on his promise of investing $50 million a year into the First Nations and Inuit Education Support Program.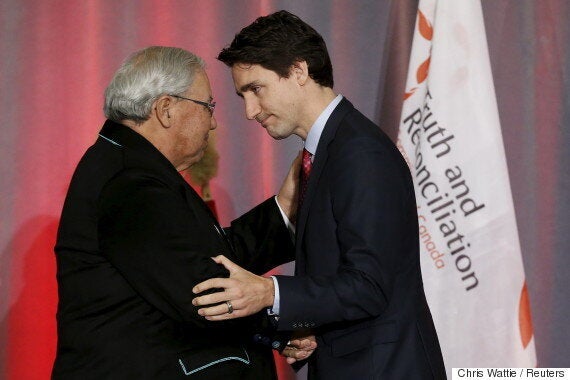 This provides financial support to indigenous university and college students across the country. It has yet to been seen whether or not future federal budgets will include this expense in their portfolios.
The legalization of marijuana was another central component of the Liberal campaign. Many people thought that this would be the first item on the federal government's agenda once they assumed power, but they were wrong. The Criminal Code, as it relates to marijuana, remains unchanged to date. The hold-up appears to be a long-awaited report from a special advisory task force. The government has said that it's waiting for it before acting on this initiative. With the report expected by the end of November, it's now promising a legislative change by next spring.
The government is also dragging its heels on amending the so-called anti-terrorism legislation, which was controversially passed by the former Harper government (with Liberal support). Still drudging through consultations on this issue, Liberals have said that this project is a "work in progress." They are currently creating a parliamentary oversight committee on national security in order to streamline the process. Only time will tell whether or not this approach will be effective.
Another area where the prime minister appears to have failed is electoral reform. A mere six months ago, he was enthusiastic about revamping our first-past-the-post electoral system.
With so many promises still left to fill, breaking even may be a miraculous task.
However, he has now distanced himself from this mission and appears to have even abandoned it altogether. His critics, including interim Conservative leader Rona Ambrose, have accused him of flip-flopping on this issue for political gain. They have used it to draw attention to his failings during his first year in office.
The prime minister has also abandoned his promise to reduce the tax rate for small business and to maintain level funding for our armed forces. The federal government's budget is currently running a deficit at three times the level predicted by the Liberals during the election. With so many promises still left to fill, breaking even may be a miraculous task.
All in all, prime minister Trudeau's Liberal government has a long way to go -- but it's off to a good start. In spite of his failings to date, his popularity has not waned. The Liberal government has a higher public approval rating now when it was first elected. In the political world, this kind of momentum is almost unprecedented.
As Trudeau looks to the future, we can only hope -- and expect -- that he will continue to deliver on his promises.
Follow HuffPost Canada Blogs on Facebook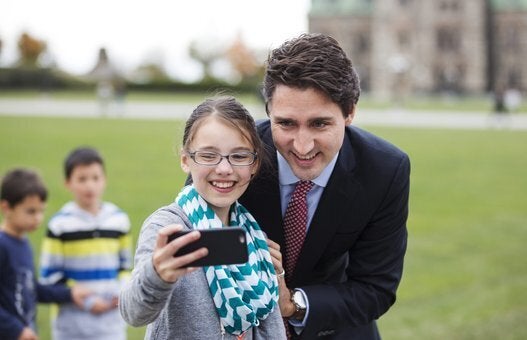 PM Trudeau Posing For Selfies