This is the driest spring we've had on the Alberta prairies in 68 years, and it's not unique to our location. Our neighbouring provinces of British Columbia and Saskatchewan, and even our neighbours south of the border in the northwestern United States, are suffering with this drought too. We've been in a heat wave with 30ºC temperatures off and on for weeks now with not a lot of moisture since the beginning of April.
Source: Alberta Agriculture & Forestry
As a farming family, it's really depressing to see a year's worth of planning just baking away in the fields, losing your profit and losing your yields every day. So, trying not to worry about our crops more than we are, a little humour to lighten the mood...
1. Obsessively check your satellite weather app on your smart phone.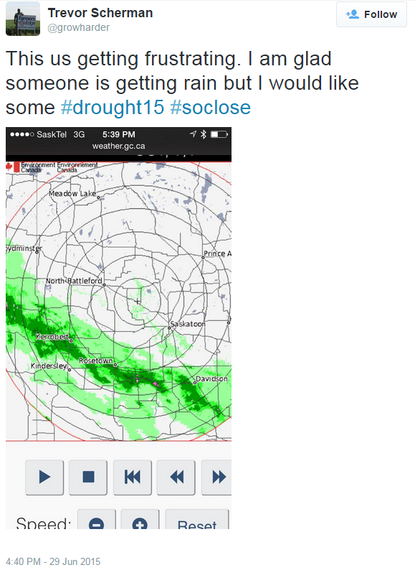 2. You want to leave the farm for the rest of the growing season so you don't have to watch your crops die.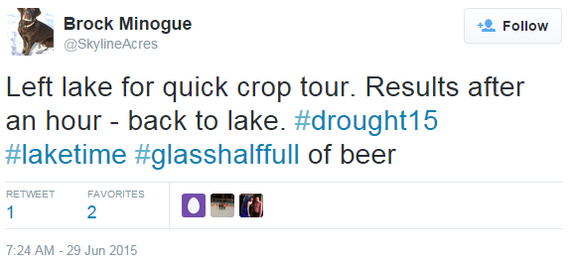 3. Scout your fields with your eyes closed so you don't have to see crop conditions.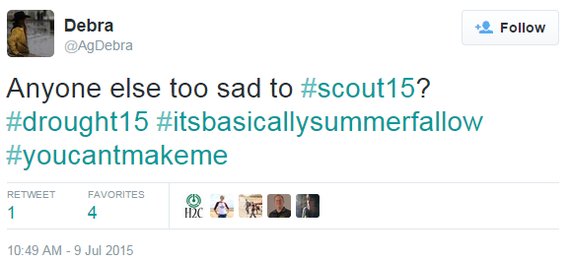 4. Think of cutting what's left of your crop for silage --- salvage mode!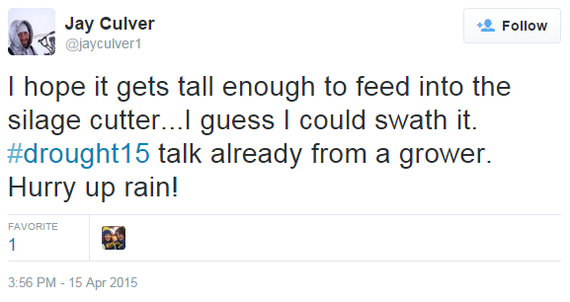 5. Keep checking the rain gauge every morning to see if there was an unexpected rain.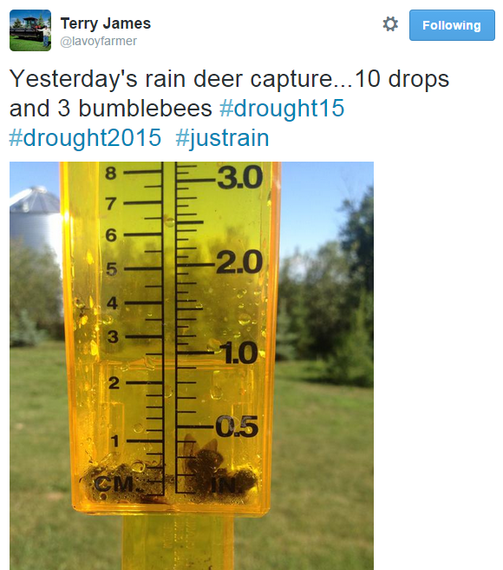 6. Dig holes up to 4 feet deep looking for moisture.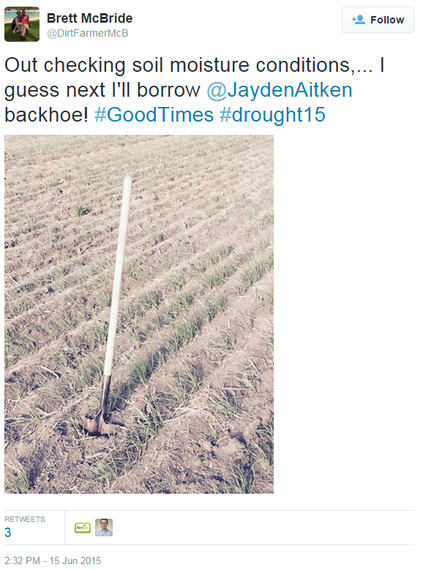 7. You keep telling yourself "it's just a little dry...it's still good! It's still good!"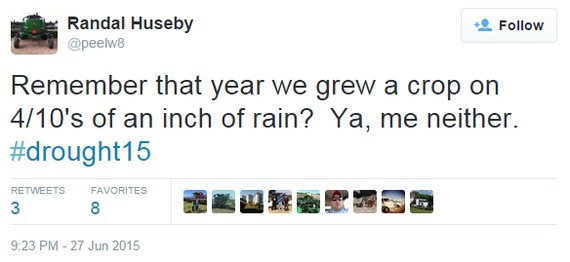 8. You'd take hail at this point.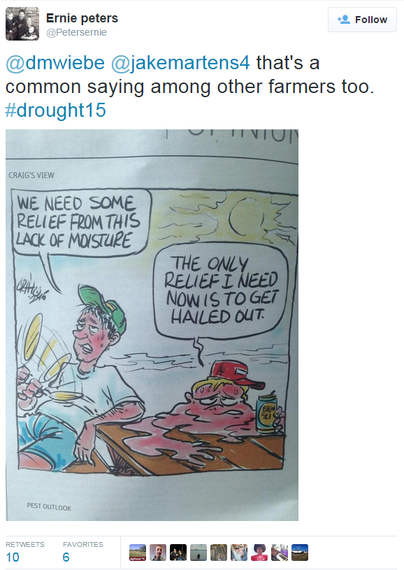 9. Your fungicide bill is nonexistent.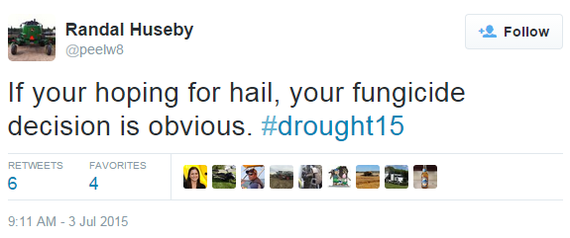 10. If you could sit down with the weatherman, the conversation would go like this. "Just find me some clouds!"
11. Understand that Environment Canada keeps a bit of rain in the forecast to keep farmers from rioting.

12. You become superstitious and will try anything to make it rain!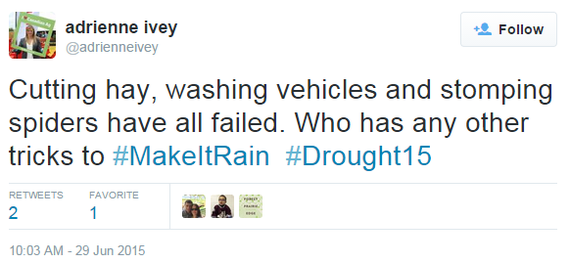 13. Cut your hay and hope that it rains because your crops need it more.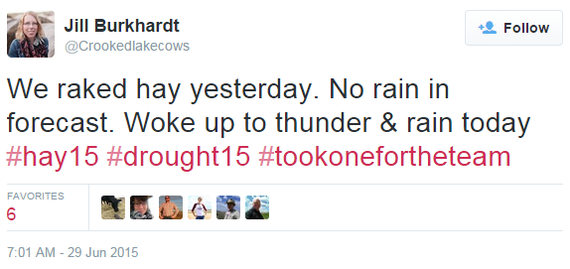 14. Join a Twitter support group #drought15 #justrain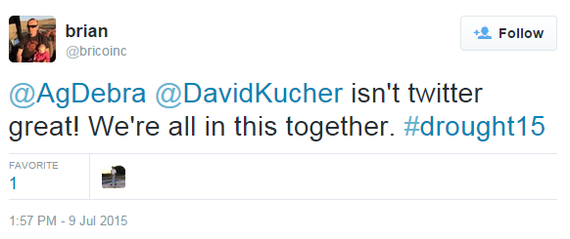 Are there any signs you'd add to the list?
Be sure to follow along on my blog and Facebook.
ALSO ON HUFFPOST: