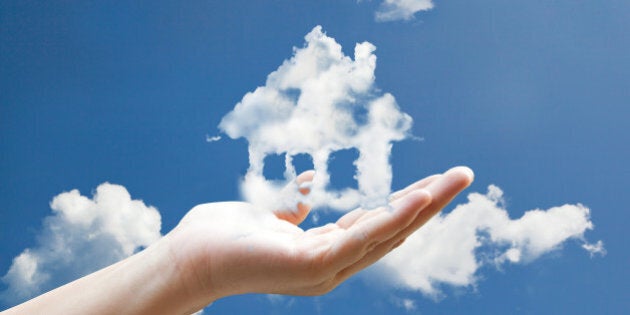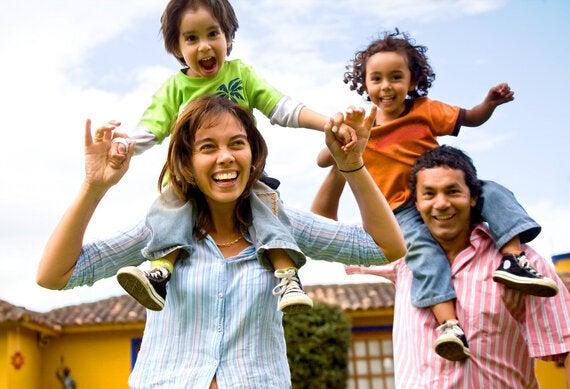 "The Financial Times of John and Jane Doe" tells the story of a mild-mannered couple and their two primary-school-aged kids -- Jill and Joey -- who live about a half-hour transit ride from downtown Yourville. Jane works in a large corporation near the Financial District and John runs a home-based IT consultancy firm. They're comfortable but like most Canadian families, they're dealing with the same kind of financial challenges like: buying their first home, how to budget effectively, saving for their kids' education, saving for retirement and a rainy-day, insurance, and so on. In this first episode, the Does are buying their first home. Do they have the right financing? Should they sign up for their bank's mortgage insurance? Are they forgetting anything?
For the last ten years, John, Jill and the kids have been living in a rented townhouse. Their dream has always been to save enough for a good down payment towards a detached house close to transit. Luckily they started saving before they got married and they've had some help from their parents. John thinks they're close to having 15 per cent down, but Jill still has some concerns and suggested that they sit down with a mortgage expert for some advice.
Are we making the right decision? Can we even afford a house?
Although interest rates are low today, remember that they may increase in the future. Typically, mortgages are amortized over 25 years and are offered in six-month, five- or even ten-year terms. It's important to be honest with yourself about what you can afford because your financial priorities will change as your kids get older.
We saved close to 15 per cent, is that enough?
It sounds like you both have been very disciplined. Most experts advise that prospective home owners should save up to 20 per cent of the house's value for a down payment. If you two are looking at a place right now, you might want to consider borrowing against your RRSP. You could be eligible to withdraw $25,000 or $50,000 per couple. If you haven't enough in your account, it's possible to take a top-up RRSP loan to reach the right amount. Once you have bought your home, you'll have 15 years to repay the amount to your RRSP. Another option is to put down 10 per cent and to accept a higher mortgage loan insurance amount. You could use the other 5 per cent towards your closing fees.
We're not sure which is best: a fixed or variable rate
A fixed interest rate offers stability and predictability, but you lose out on lower interest rates should they become available. The payments with variable interest rates also remain constant but there is the risk that interest rates may go up. This means more goes to your interest payment and less to your principal. If you can't choose between the two options, a split mortgage offers you the best of both worlds. Another idea is to consider qualifying for a pre-authorized mortgage. This process evaluates your financial situation to determine the maximum financing amount for which you are eligible. That way when you start looking at houses you will know which ones fit your budget.
You mentioned closing fees. Can you give us an idea of what we could expect?
Yes, it's a good idea to avoid closing "sticker shock." Here's an idea of the kind of fees and taxes you'll need to pay:
Inspection fees: If you decide to purchase an existing home, this detailed report will focus attention on any hidden defects that will require repair in the short- and long-term.
Appraisal fees: Your financial institution will request that an appraiser evaluate and determine the true value of the property you wish to acquire.
Legal fees: You will be responsible for hiring a lawyer who will prepare, sign and register the various legal documents related to the purchase of the property.
Additional taxes and fees: Transfer tax, property tax, school taxes, electricity and natural gas bills are due at sale closing.
What can we expect with a home inspection?
An inspector will assess the true value of the home. It's like a medical check-up. Potential problems like fire and flooding can be avoided when they review your electrical, plumbing, foundation, insulation, roof and water tank. You'll gain peace of mind knowing that everything is in good condition and that your family is safe. Many people believe that if their home is burned to the ground, they would automatically receive full market value for their house. This isn't true. The value of a home insurance policy is based on the cost to rebuild the house, not to sell it on the market. The actual replacement cost could end up being either greater or less than the market value. Replacement costs will include the material (lumber, roofing shingles, siding material, carpet, drywall, etc.), and the labor and architectural services. There are also additional costs associated with the demolition and clean-up of the site before construction, which can be expensive in a crowded city neighbourhood. The location of your home could be a factor too. For example if you're located in a remote or rural area, traveling expenses and supply transportation need to be taken into consideration.
It also could help you reduce your insurance coverage: Once the inspector has assessed your home, he may suggest additional coverage for further protection. Or they might find additional savings that were missed on your last policy. They can also help you create an inventory of your insurable belongings. This will help you keep the most accurate records in case you need to make a claim in the future.
We keep hearing about mortgage insurance. Considering our kids, we should have something like this, shouldn't we?
There are two things to consider here: Are you really covered and who is the beneficiary? At the end of the emotional roller-coaster of buying your first home, the insurance application seems very simple -- just fill it out and you're good to go. However, many home-owners are caught unaware when they submit a claim and find that they've been denied. The problem is that many bankers fail to determine if the client is actually qualified at the time of the application. It tends to be decided after the fact through a process called post-claim underwriting. The second issue is that ideally you'd want the beneficiary to be your family. But with a bank-issued mortgage insurance, the bank becomes the beneficiary.
So what steps should we take to ensure that we're protected?
The best way to ensure that you have purchased solid mortgage insurance is to obtain it from a licensed insurance representative. All is not lost however if you purchased your policy from your banker. A short meeting with an insurance expert can ensure that you obtain the right coverage. Some other advantages of working with an insurance representative are:
The policy travels with you even if you change mortgage lenders
The coverage amount does not reduce as your mortgage is paid off
You have the right to name your beneficiary, whereas, the bank becomes the beneficiary in bank-sold policies; in other words -- your house
Coming up, John and Jane ask: Are we covered?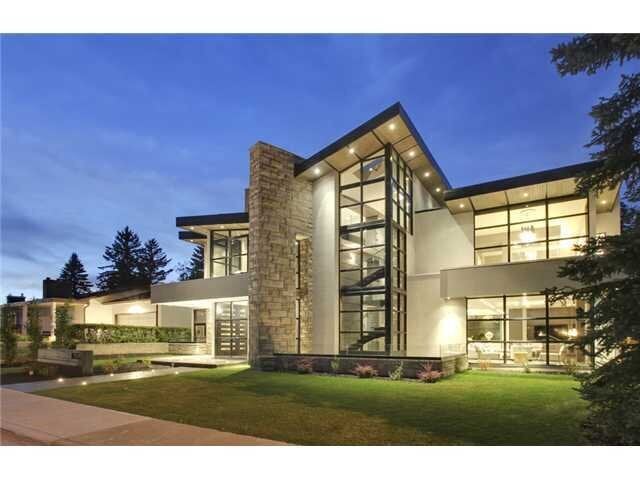 Coolest Houses For Sale In Canada