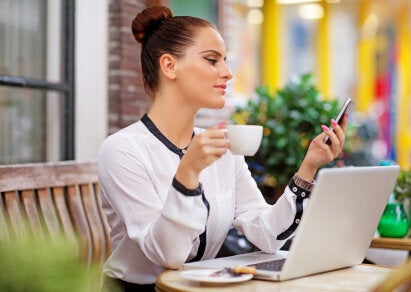 The Book:Women, Work & the Art of Savoir Faire: Business Sense and Sensibility, by Mireille Guiliano
Recommended for: The young businesswoman seeking to launch a successful career, build a fabulous work wardrobe, and throw a mind-blowing three-course dinner party.
Also recommended for: Fans of Guillano's book French Women Don't Get Fat.
Women, Work & the Art of Savoir Faire is an unconventional book blending business, fashion, and entertaining advice, written by Mireille Guiliano -- author of bestseller French Women Don't Get Fat. You'll find this book in the business section, but fashion and entertainment add flavour and are folded in generously. While every business book offers its own recipe for success, Guiliano takes this quite literally. The book includes an appendix of recipes for entertaining. I haven't decided whether I'd like to embrace this as delightfully quirky, or dismiss it as flaky. Though perhaps flaky isn't the right word, as there isn't a single pastry recipe in the lot.
One of Guiliano's best pieces of advice is to learn to recognize a good leader when you see one, and then to "hook your star to theirs." This is an especially good piece of advice for any woman at the beginning of her career. Working for a boss who is not going to serve as a strong role model is a career-stalling move. The key is to learn to identify good leaders who you can learn from; the earlier the better. Guiliano urges women to "fire" their bad bosses quickly by recognizing their inadequacies early and finding another, better, leader to affiliate with and learn from. Sound advice.
The chapter on personal branding offers both the best and the worst of the book, in my opinion. Let's start with the good. Guilliano highlights the importance of continuity in personal branding. "A brand is a promise," she says, "and you'll have to deliver on your distinguishing characteristics." How very true. Your brand can become diluted when you try to be everything to everyone, she asserts. Consistency is key. She says you must "decide who you are as an enterprise [because] that unique proposition becomes the rock upon which all else is built." No pressure, right? But her assertion is very true.
Authenticity is also key. Guilliano stresses the importance of being true to your self. She goes on to relate this to both your inward and physical self, but I suggest you focus on the inside bit, as this will guide your career in a meaningful direction. Plus, remember the big hair of the 80s? The outward stuff will undoubtedly change over time.
Unfortunately, the personal brand chapter also discusses at length the importance of napkin etiquette and selecting the right perfume. I find these topics rather irrelevant in a work context. For heaven's sake, leave the spritz at home. Scent-averse colleagues like myself will thank you. As for napkin etiquette, I couldn't care less. Be polite, use proper table manners, but I highly doubt the business deal will go up in flames if you place your napkin on the table (gasp!) instead of on your chair when you excuse yourself to use the washroom.
Some of the content about an appropriate wardrobe may be more relevant, particularly for young professionals who haven't quite yet grasped the concept of "professional" grooming and attire. I nearly showed up at my first full-time job interview in Heidi pigtail braids. Luckily, as I was en route a respected colleague scrunched her face and asked, "Is that how you're going to wear your hair?" I quickly re-shaped my locks into a bun. I got the job; Heidi might not have.
Some basic professional grooming tips are warranted for innocent and inexperienced newbies like my younger self. Tips include a disclaimer to not wear any professional attire that simply doesn't work for you. She offers the classic example of the woman who wobbles uneasily in stilettos. Don't do anything you can't pull off, she warns. I, myself, wobble like a newborn colt in stilettos, which is why I never wear unreasonably high heels. As a rather curvy woman, I also never wear button down shirts (a business staple) without fabric tape to keep those gaps closed. Comfort first, Guiliano argues. I agree.
Unfortunately, a line is crossed with the recommendation that professional women dress "smexy" (this is Guilliano's word for smart and sexy). To this I ask, haven't we been trying really hard to keep "sexy" out of the boardroom for years? Most of the powerful women I know look professional, but don't appear to invest a lot of time into looking fabulously sexy. They're too busy kicking ass and getting shit done. I'm willing to overlook our disagreement on this issue, however, because other parts of the book are good.
Forty pages in, Guilliano introduces the concept of "enlightened self-interest", which boils down to using a savvy awareness of one's self and one's context to make good decisions. For example, this may involve leaving a job at a strategically planned time and on good terms with your employer instead of up and quitting suddenly in a frustrated revolt. Timing, Guilliano argues, can be the key to exiting gracefully under conditions of goodwill. She says, "It is remarkable how people have a way of resurfacing in your life years and years after you seemingly have departed from them or lost touch." I gave 6-months notice to an employer prior to leaving to do my PhD. I helped hire and groom my own replacement during that period. Nearly four years later my former Executive Director contacted me to discuss professional development for the company. I can personally vouch for the value of a smooth exit.
Women, Work & the Art of Savoir Faire is a light and breezy read -- a good choice if you want career development, but are also naturally drawn to the fashion and/or lifestyle sections at Amazon. This offbeat book has all of that. You won't find another one like it in the business section.
Originally published at Aspire.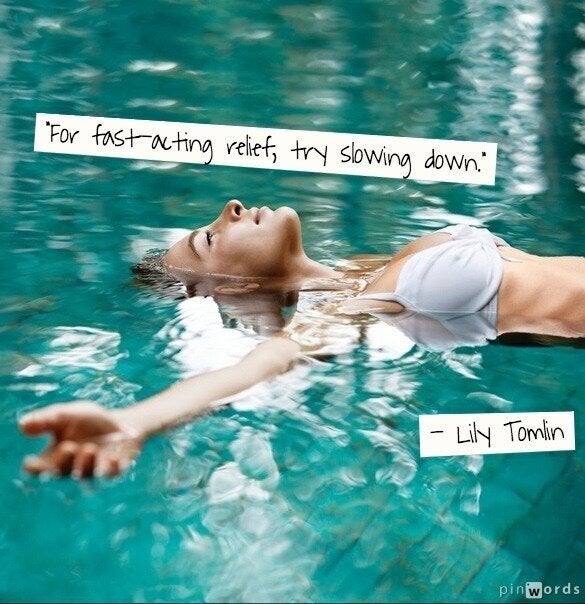 Quotes About Stress From Women