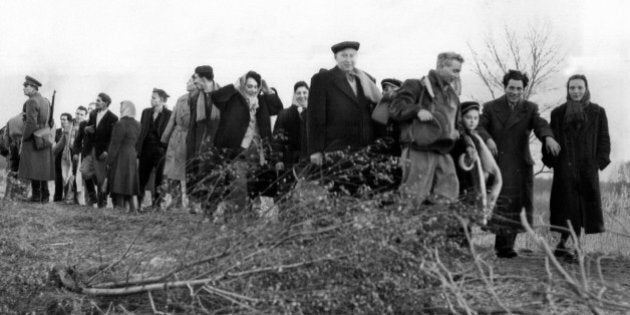 Scrolling down my Facebook feed I come across a picture of a child on a beach.
Stock art for a back to school story. A child running into the water, arms out happily anticipating the bracing cool shock the water will bring.
Two swipes of my thumb later, a jarring juxtaposition. Same beach scene, same water. Nothing happy about this. A dead young three-year old Alan Kurdi lying face down on the beach.
His limp lifeless body, dressed smartly in a t-shirt and shorts. Dressed with care, not unlike the young children who will head to back to school next week. Only there's the thing. He won't.
You've probably swiped past stories of dead migrants in the past few months. It's easy to overlook them. We've become numb to the the story, there are so many. They've been coming for years. Europe is in particular crisis over this as thousands seek asylum from the Middle East and Africa.
People seeking a better life in a safe country. Sounds familiar.
I am a first generation Canadian, the son of a refugee, taken in by Canada and given the chance at a better life. It is a testament to my father's success that I grew up in privilege and comfort. I don't know what it is like to have nothing. By any standard, I am blessed.
Last year, I helped my daughter edit a video documentary in which she interviewed my father about his escape from Hungary in 1956. While I grew up hearing this story in pieces, or anecdotes, over time, I really never took it all in at once.
He recounted that when they decided to flee the country, a Soviet tank took out their apartment building. The building collapsed and he was partially buried in rubble. For a moment, my grandparents thought he was dead. He regained consciousness and they made it out of the country, but not before they dodged sniper bullets and gained their freedom by bribing border guards with the last of their worldly possessions.
His stories of the Italian refugee camp and ensuing boat trip to Canada was peppered with many accounts kindness. It seemed to me that the world shared responsibility for its own. My father, who still considers Italy his second home, calls himself a citizen of the world.
There are no simple answers to the migrant crisis unfolding in many corners of the world. But at its root this is an economic problem. People living in poverty want a better life. They want my life, the life I enjoy because Canada let my father in as a refugee 60 years ago.
But this is where we have a small problem. It's far easier for the wealthy to buy their way into Canada than it is for poor asylum seekers.
The CBC reported that 165,089 economic immigrants came to Canada last year this way, while in 2014, 23,286 urgent need refugees were admitted. CBC fact-checked Stephen Harper's speech in which he claimed Canada was the most generous nation per capita for accepting immigrants and refugees. Adding immigration and refugee numbers together might get Harper close to some version of a truth, but it's muddy water at best.
The reality is that Canada is making it tougher for the poor and easier for the rich.
For years, I've heard Stephen Harper describe Canadians in monetary terms. We are taxpayers, not citizens. I resent that Libertarian ethos equating lower taxes with increased liberty, as if nothing more is owed to your country than the bare minimum.
What is the cost of denying the poor over the rich? My dad came with nothing and became a successful surgeon. That's a healthy rate of return right there Mr. Harper. Pays taxes too.
Would he have been given that chance under the Harper government or would he have been lying dead on a beach? I think it's a fair question.
Alan's aunt from Coquitlam, B.C. summed it up when asked if Canada was to blame for her nephew's death. "To be honest," she said. "I don't just want to blame the Canadian government. I'm blaming the whole world for this, not helping enough the refugees."
I think back to the ship that brought my father's family to Canada. They didn't pay some crooked smuggler who put their life at risk. They received a lifeline from Canada.
Their bank balance didn't matter.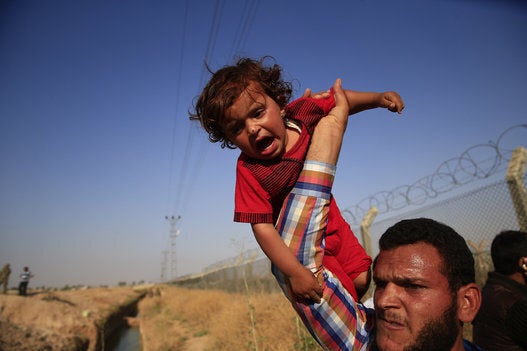 Syrians Flee Into Turkey, June 2015