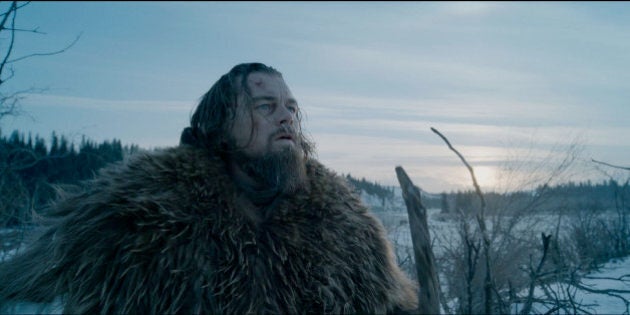 I am back to profess my love for 2016 Oscar Best Actor nominee Leonardo DiCaprio. Yes, that's right. Leo got a nomination (picture an 18 year-old that could easily be mistaken for a 12-year-old dancing and singing at her desk at work). Obviously there are other nominees, but who gives a crap? Nah, I kid. I love them all equally (maybe).
The nomination list has probably made its way into your life in one form or another, whether it be via a series of live-tweets from a room filled with members of the press or articles filled with obnoxious opinions (read: this one). So, I figured that I would take this opportunity to share my thoughts slash predictions for the upcoming Academy Awards.
I certainly have a lot of movie binge-watching to do because I have only seen one of the Best Picture nominees -- The Big Short. And I kind of regret it because I have my doubts about its worthiness of an Oscar compared to its competition. I am thinking that it will be between The Revenant and The Martian because former won a Golden Globe for Best Motion Picture Drama and the latter won a Golden Globe Best Motion Picture Comedy/Musical (still don't understand it -- there are reports that it was set that way so that Matt Damon and The Martian would have a chance along with Leo).
This time, they are going head-to-head in the same category. It could get pretty ugly between two of Hollywood's most beautiful men.
Then we have the Best Actor category. I am saying my prayers because this could be anyone's game. I mean, the obvious choice would be Leo, but we have the same problem as the Best Picture category -- Matt Damon and Leonardo DiCaprio won Golden Globes for Best Actor in their respective categories. If you are wondering, yes, I am cringing as I write this.
The Best Actress nominees are a tad easier to swallow, but like it was for the Best Actor nominees at the Golden Globes, there isn't room for two winners, so Jennifer Lawrence and Brie Larson will be pitted against one another.
I am team JLaw all the way, because she is "normal." She says whatever comes to mind and does not give a care in the world if you agree or disagree. Perhaps she'll arrive with BFF Amy Schumer on hand. Imagine those red carpet interviews. A girl can only dream.
Do not be mistaken: the competition for supporting roles is pretty tight. You have actors and actresses who have been at their craft for centuries (slight exaggeration), and then you have the young bloods.
I can say with almost 100 per cent certainty that the Oscar for Best Supporting Actor is going to Rocky -- err, I mean Sylvester Stallone. Then we can hear him thank his "best imaginary friend" again (Golden Globes reference).
Although it would be nice to see Kate Winslet win Best Supporting Actress, I am leaning more towards Rooney Mara, only because I think Carol is underrated. This film is controversial and it's not often that you see award shows like the Academy Awards take risks. That needs to be changed.
Let's cross all of our fingers and toes in hopes that the powers that be choose the winners wisely and that I will be able to get at least one half-decent beauty sleep before the big night.
Follow HuffPost Canada Blogs on Facebook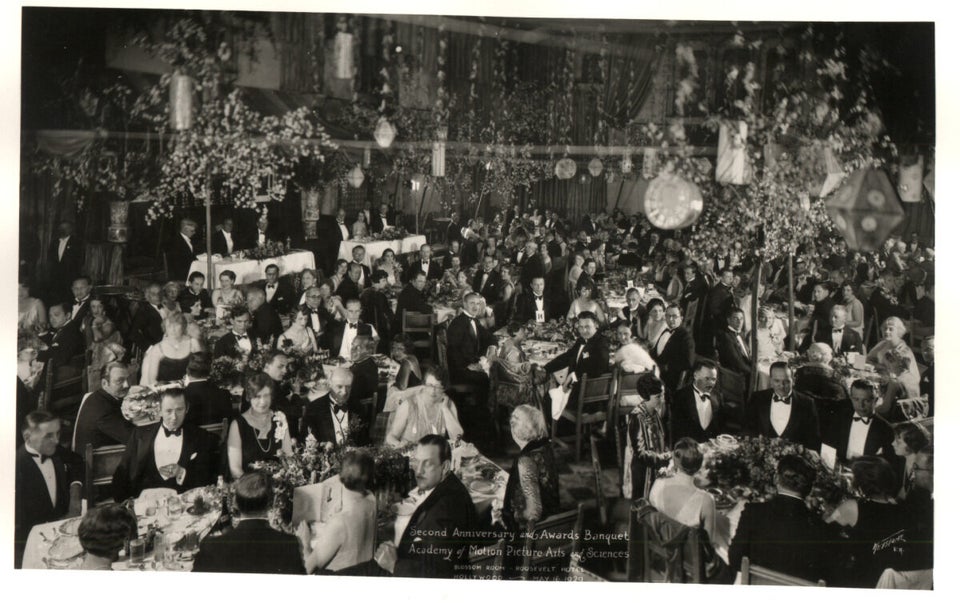 The Oscars: Photos Of Hollywood's Biggest Night Through The Years