We are a family who gets family photos done maybe once every two years. Getting my family of four -- plus the dog -- all coordinated for a photo shoot, takes a lot more energy. On many occasions, the timing just doesn't work, or I forget to book someone and then six months has passed. I have many photographer-friends in my social media network, and this time I wanted to try using someone with a specific photo-journalistic style to her work. It is a much harder way to shoot, as candids catch 'life-unscripted' -- this photographer's tagline -- and it's difficult to capture everyone looking the right way (or not) and all eyes open, etc. These are a few things I learned by going through the family photo-shoot process.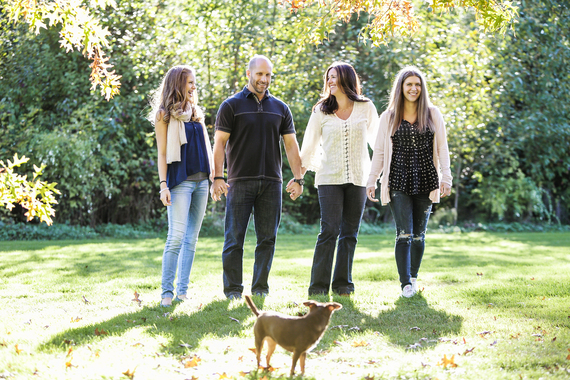 Photo by Klutch Photography
Tip 1: Be on time.
Gathering your family together, in coordinating outfits (not matching but coordinating), hair done, shoes clean, and in my house, three girls with long hair to be done plus makeup, takes a long time. So the last thing you want is to be late and miss your time slot. When photographers offer Mini-Sessions or Marathon Sessions, it is because they are shooting multiple families in the same day. These are great because they give the clients a chance to try a photographer without booking an entire shoot with them, and they are less expensive, usually anywhere from $100-400. But the photographer is working within time constraints, so it's important to be on time!
Tip 2: Make sure everyone knows the drill.
It's a lot easier if your husband, kids and photographer know exactly what you want to get out of the session. I was really aiming towards a photo for our family Christmas cards, and maybe one or two extras for the grandparents. So I made sure my photographer knew this and my family knew this -- no model-posing from my teenagers. Or tongues out! Why do teens think that looks good?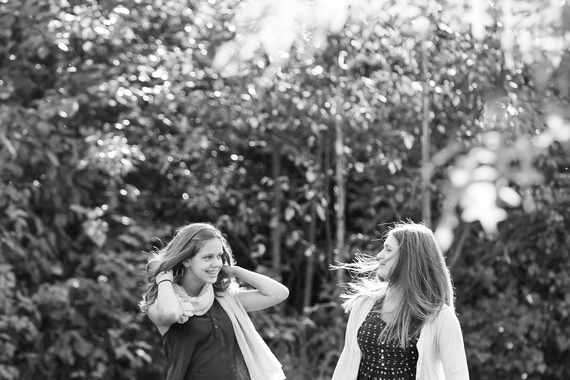 Photo by Klutch Photography
Tip 3: Coordinating outfits.
Not matching but coordinating. Everyone should look like they belong together but not all black tops and denim, or all white tops and denim (a bad bad bad 1990's trend). Again, spend some time thinking about this, so that everything that you choose is clean and everything fits, and not at the dry cleaners or in the back of a closet. I had a little outfit dilemma when my top didn't really fit right and showed too much bra, so I ended up going with my back-up plan. A great tip is wearing a scarf to hide the dreaded chin-waddle. I missed that memo, but will remember it next time!
Tip 4: Sit with the photos for a few days before choosing.
After you get your gallery of photos, sit with it for a few days before choosing your favourites. Often when you re-visit it you are over the 'shock' of seeing how you really look -- and then decide which ones you want. I found this especially hard with the more candid-style, as I am used to seeing myself with my flaws not so apparent. But when you take a few days to absorb, then you can really look through them with a different eye. My husband loved them all, as did my girls.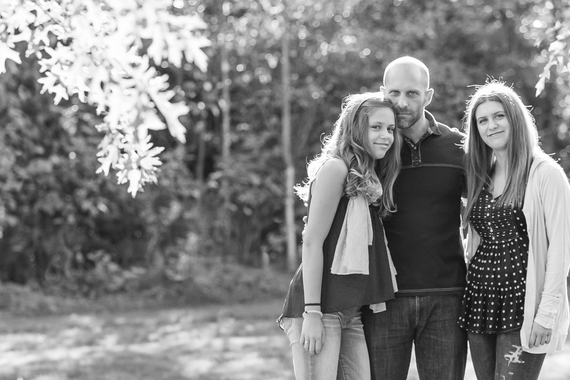 Photo by Klutch Photography
Last Tip: Don't take it all too seriously
It really can be hard to let go and just enjoy the moment during a family photo shoot. My oldest daughter got a little cranky as I touched her hair or something, and then she was bitching at me for at least five of the 20-minute time slot. Knowing exactly where she is at right now, mood wise, I probably should have just let her be. It's a lot more enjoyable for everyone if you can just have a little fun and enjoy the moment, as it is over really quickly.
By following these tips, hopefully you will get exactly what you want out of your photo shoot.
I know that our Christmas cards this year will be fabulous.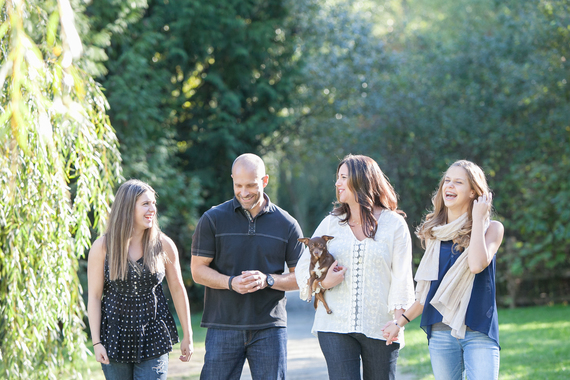 Photo by Klutch Photography
ALSO ON HUFFPOST: