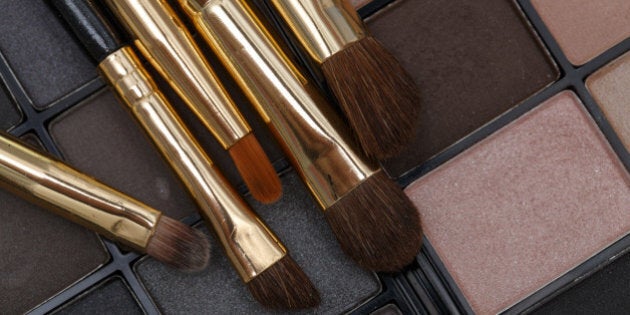 The quintessential smoky eye can be elusive and yet is the epitome of makeup-application-royalty. In other words, every girl wants to try a smoky eye. With the Holiday season approaching, it is the time of year for every girl to try it for an evening out on the town. If you Google how to do a smoky eye, there are scads of images, tutorials and YouTube videos.
One common thing I have noticed is that 1) they often show on a blue eye, which makes it look even more dramatic and 2) there aren't many tutorials on how to achieve this if you are a tad older than the average 20-30-something-makeup-Youtuber. Youth lends itself to a heavier, more dramatic and sparkly eye, but the average mother that wants to learn how to do it for a night out, does not want to look like an overgrown Avril Lavigne with a messy-looking eye! There are lots of older women that still want to look trendy, but can't pull off that dark and glittery look.
Some Smoky Eye Don'ts if you are over age (fill in the blank here...):
▪ Too much shimmer! - This looks brutal once your eyelids start to wrinkle. Messy and much too much like a Christmas party gone wrong. A good rule of thumb is not to use very much shimmer at all once you start to get a crepe-y eyelid (only you can really tell on yourself at what age this starts to happen). It falls in the cracks too and can just look like a hot mess.
▪ Avoid too much dark shadow in the crease -This can accentuate that your lids are recessing a little bit and your eyes are sinking in more than they used to be. Best to avoid doing a strong eye shadow in the crease.
▪ Too much shadow on the outer corner of the eye - I find at any age, too much dramatic shadow on the outer corner just looks like some messy painting gone wrong. More shadow of like-colours blended together can look so much better than just dabbing a smudge of dark shadow in the corner.
▪ Grey, black and purple eyeshadow - Don't even attempt to do this because it is just wrong! These colours combined together never really work on older gals. Sorry!
▪ Concentrate shadow on the lids and build up - Forget going in the crease, just do your shadow like you would do a dark eyeliner on the upper eyelid. You can even start with a liquid liner on the top lid, then go over it with a dark eyeshadow and blend up. This creates almost an ombre effect with eyeshadow.
▪ Use eye shadow and an angle brush for under the eye - DO NOT use an eyeliner pencil under the eye. You want to concentrate things UP, not under. It can have the illusion of drawing your face down and look harsh. Another tip is a very subtle smudge of vanilla-coloured eyeshadow applied with an angle brush under the eye at the lash line. It acts almost as a concealer right under the eye and makes you look more awake.
▪ Use a smudgy pencil in the waterline - Use a grease free pencil and line your inner waterline up and down. It is the best way to make your eye pop, and add some drama and achieve a darker makeup look, without looking like you got punched in the eye.
▪ Do use nude colours to create a smoky eye - A palette like any of the Urban Decay Naked Series palettes (specifically Naked 2, Naked 3, and Naked Basics) can create a pretty, subtle smoky look. A smoky look can be achieved with nudes and flesh tones too.
Some of my favourite palettes for a Smoky Eye:
▪ Urban Decay Naked 2, Naked 2 Basics
▪ Maybelline Eye Shadow in Earthly Taupe (#170)
▪ Loreal Studio Colour Smokes EyeShadow Quad in Blacked Smokes
▪ Bare Minerals Ready 8.0 Power Neutrals
And Some of my Favourite Nude Lip looks:
▪ Mac Creme d'nude (Cremesheen) - Gorgeous perfect nude!
▪ Mac ANGEL - Everyday pink nude!
▪ Younique Lip Gloss in Lovable
▪ Bare Minerals Marvelous Moxie Lip Gloss Nude Gold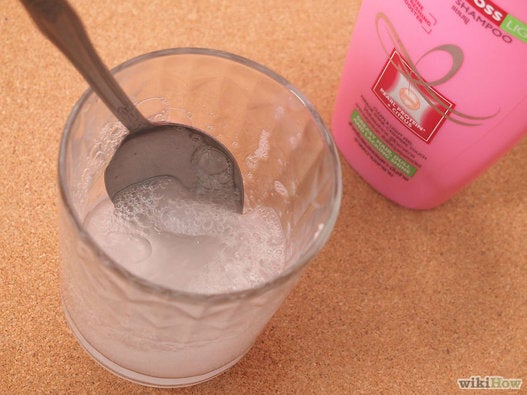 How To Clean Your Makeup Brushes