Alamy
It's not over yet.
World AIDS Day is time for both activism and reflection. Over the past year, the increasing progression of HIV treatment and expanded testing has collided with a Supreme Court of Canada ruling that puts HIV prevention and care under increasing risk and scrutiny.
The legacy of AIDS activism is misunderstood if we imagine that HIV at the individual and global level is just a matter of getting more drugs to more people. In the face of massive despair and loss in the early years of AIDS, attempts to grapple with the effects of an epidemic shone a powerful light on the structural problems in our society.
Nurses saw first-hand that, even if you were once insulated from poverty, discrimination, racism, or heterosexism, acquiring a virus pushed you to the margins of society and away from everything that kept you safe and sane. It was clear that not just individual lives were being destroyed by a virus but vibrant communities were being destroyed by social indifference.
People living with HIV, activists, everyone who fought AIDS named those things that were wrong and formed new coalitions across race, class, and region. Nurses, of course, offered our expertise and empathy, but we also offered a strong analysis of the structural dimensions of injustice. Communities fought back and took care of each other, often through unexpected coalitions, always with extraordinary courage.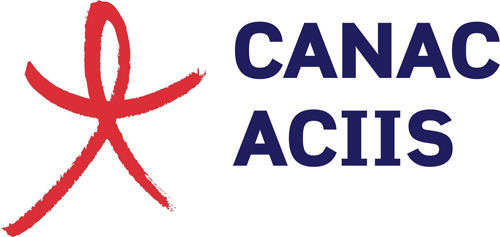 Pharmaceuticals, and to some extent increasing tolerance, have made it possible for many people living with HIV to feel well enough most of the time to work and to carry on with their lives. But the support we provide inside the medical setting does little to ensure that our society supports their lives in the fullest sense. HIV stills reveals the poverty of our social values and the intransigence of the structures that impose those values. Nurses remain intensively involved in HIV research and care, but all of those professional efforts will add up to little if laws, policies, and social attitudes go unchanged. Now, more than ever, it is critical to ground HIV prevention and treatment efforts in a social justice framework that genuinely engages the desires and perspectives of people who face the structural oppression that put them in harm's way.
Our claim as Canadians is that we live in a free and just society, protected by our Charter of Rights and Freedoms. In reality, the face of our legal system for people living with HIV is not the scales of justice, but instead the Judge's gavel; threatening harassment, arrest and charges for 'failure to disclose' HIV status.
This system makes a mockery of efforts to "normalize" HIV and reduce the stigma that prevents people from accessing testing and care. Community tolerance of HIV is directly impacted by our legal system, which is saying loudly and clearly that the responsibility of disclosing one's HIV status rests solely with the positive person. This bypasses all the education and professional advice we give regarding social and personal responsibility for our actions and creates a fertile ground for dialogues of blame around HIV infection.
Focus and intention is required to ensure that those whose voices are not often heard, are given the space and support to be fully included in the contemporary dialogue of HIV. Often, it is a peer who is able to achieve this connection and safely hold this space for a person. Medicalization strips people of the intimacy of their illness, by handing it over to the experts to be dissected, named, numbered and monitored. As nurses, we know the benefit that modern health care has provided to people living with HIV, but we must ensure as technology advances, that we don't lose sight that a person lives with the virus, not the other way around.