An approval rating of 69 per cent is the stuff of dreams for most politicians. It is close to double the current number for the president of the United States and a multiple of the rating for the premier of Ontario.
But Toronto Police Chief Mark Saunders is more properly compared not with Donald Trump or Kathleen Wynne, but with his most recent predecessors. By that measure the rating in the poll prepared for Newstalk 1010 Radio by Dart Insight and Communications is reason for concern.
(Disclosure: I'm a senior associate of Dart, but did not participate in the preparation of the survey.)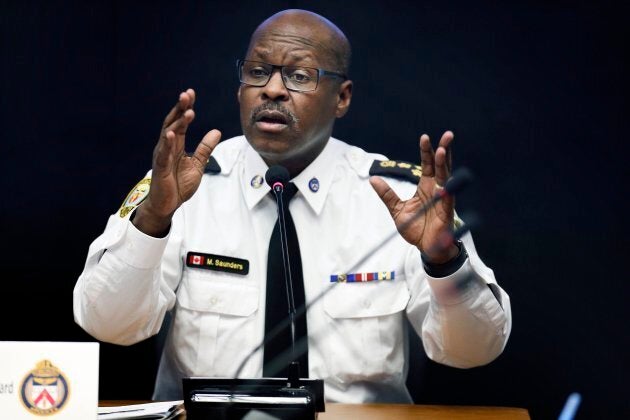 Bill Blair, Julian Fantino and David Boothby all had higher approval ratings in their first year on the job. Blair enjoyed 80 per cent, Fantino 78 and Boothby 74.
The reasons are surely complex, but Mayor John Tory, while praising the chief's abilities, said in a Newstalk 1010 interview that Saunders is "quiet," not as accessible as past chiefs — which suggests to me that he is not a natural communicator. The mayor may be onto something.
In my reporting days, I covered and interviewed all three of the earlier chiefs as well as the late Bill McCormack. All seemed more at ease in speaking in public and to journalists — and that matters, particularly when we are talking about public perceptions as measured by polls.
Blair and Fantino never seemed to struggle for words.
There is no tougher communications job in Canada than Chief of the Toronto Police Service. It carries many of the same political challenges faced by a mayor, premier or prime minister but also demands regular commentary on public safety issues, thorny labour relations and the management of a billion-dollar operation.
Blair and Fantino never seemed to struggle for words, even if their sentence structures were often bafflingly ornate. No surprise that both subsequently went into politics. Neither was ever known to run away from a news camera.
Saunders, by comparison, seems less comfortable in the spotlight. In an July interview with CBC Radio's Matt Galloway about complaints from the Police Association of a "crisis" of morale in the ranks, he responded defensively: "Whenever I hear the word 'crisis' I know it's going to be on the front page of some newspaper."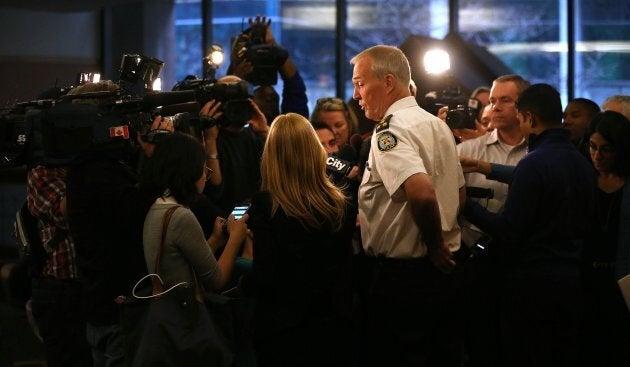 That kind of fencing with an interviewer rarely comes across well. In media training, I advise clients to never debate reporters, even if they are being rude or ill-informed. (Matt was being neither — he was merely quoting the head of the police association.)
In the broader sense, this all speaks to the necessity for public figures to communicate effectively. Of course they must have good ideas, strong leadership skills and a guiding mission. But if they cannot articulate them, no one will know. If you cannot relate to the public on a human level, they will not support you. Ask Democratic nominee for U.S. president Hillary Clinton. It extends beyond politics and the public arena. In any walk of life, from the classroom through the boardroom, effective public speaking is an essential tool.
In the broader sense, this all speaks to the necessity for public figures to communicate effectively.
One of the most acclaimed coaches in the field recently died. Anthony Gordon Lennox was best known for helping Kate Middleton find her voice as she entered the glaring spotlight of the Royal Family. In a wonderful tribute by Alice Thomson in the Times of London, she argues compellingly that the lesson of Lennox's life is that everyone should be taught how to speak "confidently and candidly" from childhood.
I agree, particularly with the candid part. Those who work in the public relations game are often portrayed as spinners of half-truths and deceptions, but in reality, the best communications strategy is always to tell the truth and to do the right thing (in spite of the Trump aberration). When I media train clients, I advise them not to dodge questions, but to prepare good answers.
By all accounts, Mark Saunders is an outstanding cop and a good man. If he can improve his communications game, more people will know it.
Follow HuffPost Canada Blogs on Facebook