It's the early 1980s. Ethiopia is facing the worst famine to hit the country in over a century. Awareness of global hunger is on the rise. The media is flooded with news and charity efforts like BandAid and U.S. for Africa.
In Toronto, two local women, Ina Andre and Joan Clayton, are raising funds for international famine relief when they're asked a question that will ultimately change the scope of Toronto's hunger relief efforts -- what are you doing to help hungry people in your own city?
The question triggered an idea for Joan and Ina, who were increasingly bothered by seeing good food being thrown away while people went hungry. The contradiction never sat well with them, and so, in 1985, with two volunteers, a hatchback, seven food donors and seven community agencies, Second Harvest was born.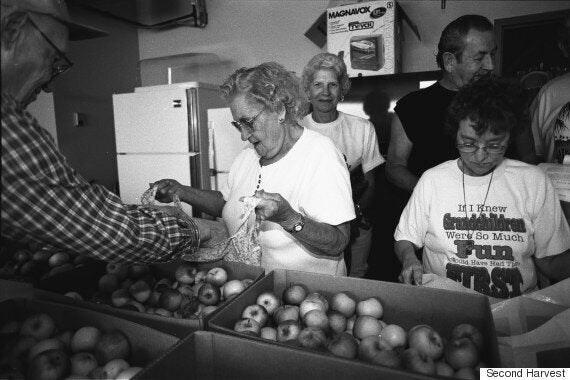 Today, Second Harvest is the largest food rescue charity in Canada, and rescues and delivers over 8 million pounds of fresh surplus food to 220 agencies. Unlike food banks, Second Harvest focuses on rescuing and delivering fresh, healthy, perishable foods -- protein, dairy and produce -- and doesn't bank any food, aiming to pick up food from donors and get it to agencies within 48 hours.
Soon after being established, Second Harvest found the list of agencies requesting food was growing and donations from restaurants were getting smaller as chefs began to better manage food inventory. So by the early '90s, Second Harvest began requesting donations from retailers with unsold or unsellable stock.
In 1994, Ontario passed the Food Donation Act, protecting food donors from civil and criminal liability, paving the way for larger retail chains to donate to charities. The United States would follow suit two years later, with the Emerson Good Samaritan Food Donation Act.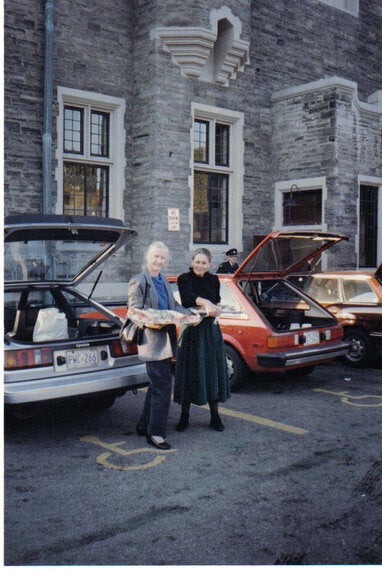 By 2000, Second Harvest was rescuing and delivering more than 3 million pounds of food to over 110 agencies. To support this volume, Second Harvest began to solicit donation directly from food processors or distributors. This was food that wasn't even being sent to stores -- misshapen or overripe produce, mislabeled jars or yogurt with looming best-before dates. Skids of perfectly edible perishable food were being picked up and delivered to people experiencing hunger.
Public awareness of food waste is currently at an all-time high. In early August, Italy passed new laws making food donation easier as part of a commitment to reducing waste by 80 per cent. In 2015, France became the first country to ban retailers from throwing away or destroying unsold food, forcing them to donate it to charities.
Apps like Ubifood (Montreal) and FlashFood (Toronto) connect consumers with restaurants offering discounted surplus food. Every day seems to bring news of entrepreneurs, researchers and experts who are talking about wasted food and food rescue.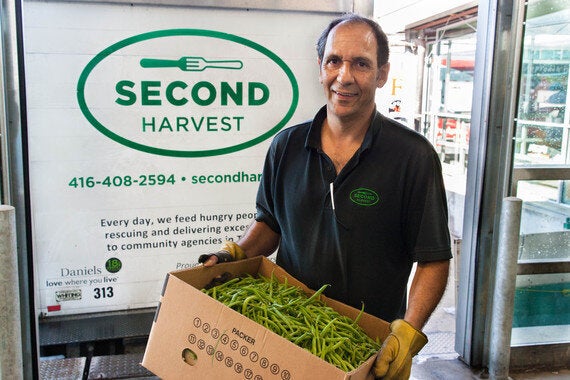 All of this attention makes Second Harvest's Executive Director Debra Lawson hopeful that awareness will translate to action. She notes, "We as individuals and as a community still need to answer the question 'what are you doing to help hungry people in your own city?' with the same urgency Joan and Ina did 31 years ago."
Follow HuffPost Canada Blogs on Facebook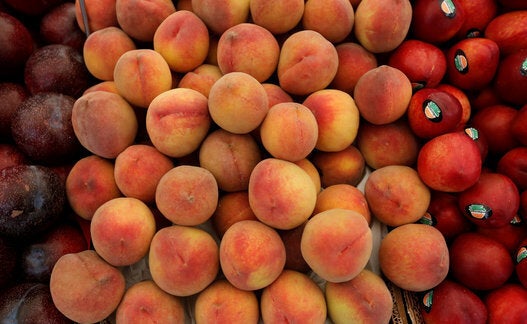 Reducing Food Waste Through Technology (REGULAR FORMAT)