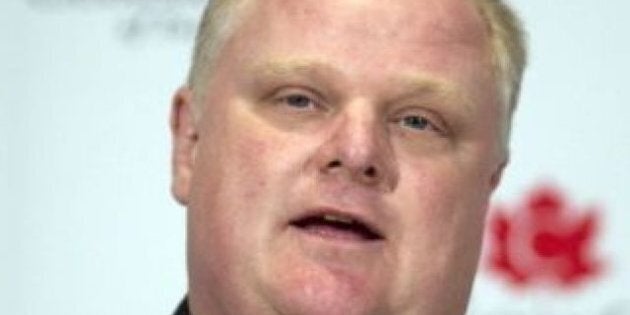 Dear Mayor Ford and Councillors,
I feel it is necessary to voice my concerns about a number of the proposed budget cuts currently being looked at by Council. As a former mayor and budget chief, I understand the difficulty that goes into crafting a budget and the tough decisions that must be made about certain programs. However, I hope Council will reassess some of the proposed cuts in this budget, especially those that affect the most vulnerable among us.
Among the proposed cuts are decreases to a variety of services and programs that the poor and less fortunate rely on every day to help improve their quality of life. Cutting back on school-based day care, public transit, swimming pools, library services, and nutrition programs for children, have a major impact on young people and the disadvantaged while saving the city a small percentage of the overall operating budget. It's simply not worth the damage these cuts could create.
Early learning and care spaces are a fundamental need, not a luxury for many families. Research has shown that high quality, licensed early learning and care supports the development of cognitive and social skills in the early years and enhances school readiness. The proposed cuts would mean an extra yearly cost of more than $500 per child. This would put a significant burden on the average family who are already struggling to pay the bills.
The recreation programs teach young people valuable life skills, while also getting them out of the streets and away from the drugs, gangs, and crime that can have such a bad influence on them. They are also relied upon by families who cannot afford to put their children in organized sports. The elimination of nutrition program support means children will be going to school hungry which diminishes their ability to learn.
The cuts to the TTC, combined with a fare hike, are also troubling at a time when transit is needed more than ever in our city. We need a long term plan for transit in Toronto, not cuts to a service that so many Torontonians and especially those of lower incomes rely on every day.
Last, I hope Council will not close the Birchmount Shelter, Downsview Dells Shelter, and Bellwoods Shelter. These shelters are instrumental in helping to get people off the streets or away from abusive relationships and into a safe, warm environment.
I urge Council to review carefully the proposals that have been made and look at the long term consequences these cuts would have. Council should consider using some of the $139 million surplus from this fiscal year to the key programs I have outlined.
City budget cuts should not target the voiceless, the vulnerable, the youth, and the people living in poverty. With a few tweaks the city can still accomplish fiscal prudence while maintaining support for our most vulnerable.