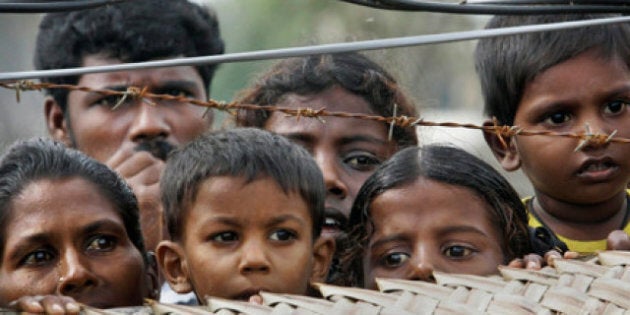 With the passage of this bill, several principles which have defined us as Canadians for decades have now been compromised. Principles of justice, compassion, and tolerance that are all integral components of the Canadian identity have been overlooked and our world's most vulnerable populations will now have to pay the price.
When my family and I sought refuge in Canada 40 years ago we were consumed with feelings of desperation and fear. Although we were uncertain about what the future had in store, as a mother my primary concern was always for my son. Although my heart goes out to all refugees, as I can identify with their hardships, as a mother my sole concern is always for the children whose lives get turned upside down as a result of political, cultural and religious turmoil that they are often too young to understand.
During the Senate's study of Bill C-31 I drew attention to the way this bill unfairly targeted children, violating not only our constitution but also our international obligations.
For example, Bill C-31 gives the minister the power to impose penalties on designated foreign nationals who arrive as a group, such as mandatory unreviewable detention for six months, which would place 16- and 17-year-old children in jail-like detention centers. In addition, there will be a five year prohibition on applying for permanent resident status, even if a person has succeeded in becoming a convention refugee, leaving them with no possibility of reuniting with family for at least five years.
This is contrary to section 7 of the Charter of Rights and Freedoms, which guarantees the right to life, liberty and security as well as section 10 which states that an individual is guaranteed the right to prompt review of detention and section 9 which guarantees an individual the right not to be arbitrarily detained.
Furthermore, Canada is a signatory to the United Nations Convention on the Rights of the Child and has made a commitment to always ensure that civil, political, economic, social, health and cultural rights are protected. Under this convention a child is considered to be any individual who is under the age of 18.
Bill C-31 violates Article 37 of the United Nations Convention on the Rights of the Child, which states:
No child shall be deprived of his or her liberty unlawfully or arbitrarily. The arrest, detention or imprisonment of a child shall be in conformity with the law and shall be used only as a measure of last resort and for the shortest appropriate period of time...
These are not optional requirements. These are obligations to which Canada has committed under the most widely ratified human rights treaty in the world. These are requirements set out by our very own constitution. This is not a debate about public spending or about ideological preference. This is about protecting the world's most vulnerable population: our children.
I am deeply saddened to report that the amendments I introduced in the Senate that set out to ensure that 16 and 17 year old children were not placed in jail-like detention centers were not adopted by my colleagues in upper chamber.
The passage of Bill C-31 marked another sad day for Canadians. The Senate of Canada has been given the mandate to protect the interests of provinces, regions and minorities as well as to provide a sober second thought. Unfortunately, as Bill C-31 has gone on to receive royal assent and become law, it has become clear that we have failed to do just this.