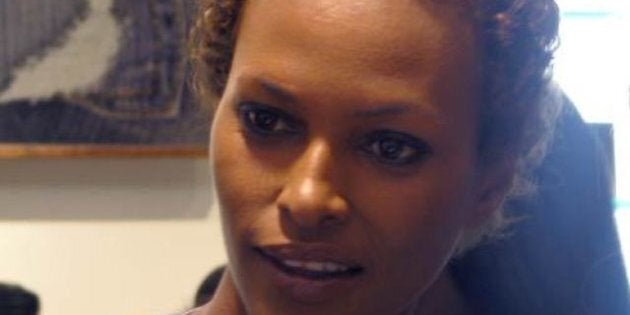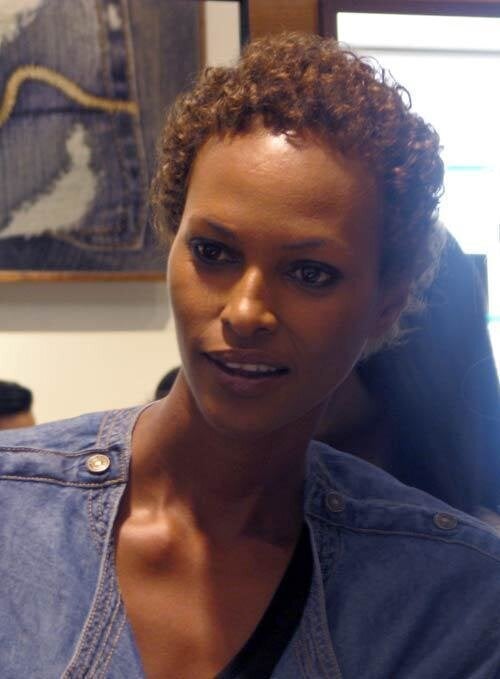 Model and Project Runway Canada judge Yasmin Warsame visited Toronto's first 7 For All Mankind store in Yorkdale Mall last week with a dual purpose -- christen the flagship store and raise awareness about the famine in the Horn of Africa through a group show and silent auction.
The group show called Seven Senses featured seven creations made by seven Toronto-based artists--- including Justin Broadbent, Caitlin Cronenberg, Elicser, Bryan Espiritu, Phoebe Lo, Julie Moon and Curtis Santiago -- with all proceeds from the auction (and a portion of the evening's proceeds) going to The African Future, a not-for-profit organization that aims to improve the quality of life in Africa through grassroots humanitarian efforts, starting with Somalia.
The East African famine is a crisis that hits close to home for Warsame -- she was born in Mogadishu, Somalia and has family living there. "It could just have easily been me or my son starving over there," said Warsame. "My mom still lives in Somalia so I'm very much attached to it -- thank God she's not in that area that is experiencing that difficulty -- but it's still my people."
Warsame became involved with The African Future after she returned to Canada after a trip to Somalia. She wanted to help in any way that she could and was on the look out for an organization to partner with.
"One of the things that really captured me was the hands on kind of organization [The African Future is] where a penny leaves here and that penny is in someone's mouth within a certain period of time," said Warsame. "There's no waiting, there's no middleman, there's no complications. It's like someone at Western Union sending you money to feed your family. That's who we are, we get it directly to the people that need it. I was sold after that."
In addition to her hosting duties for 7 For All Mankind the Somali-Canadian model and 11-year industry veteran has also worked for luxury brands like Dior, Hermès and Valentino and magazines including Vogue Italia, Elle and Flare. Despite her success her family didn't always agree with her career choice.
"At first I had to kind of hide it from the family for quite some time but they came around eventually," said Warsame. "It's not really something growing up in Somalia that you are allowed to be."
Warsame hopes to serve as a role model for aspiring models of all nationalities.
"If there is anything that they can take from my life modeling is that you don't have to be extreme or extra or into drugs or any of that stuff. You can just simply be yourself. Let your work speak for you."