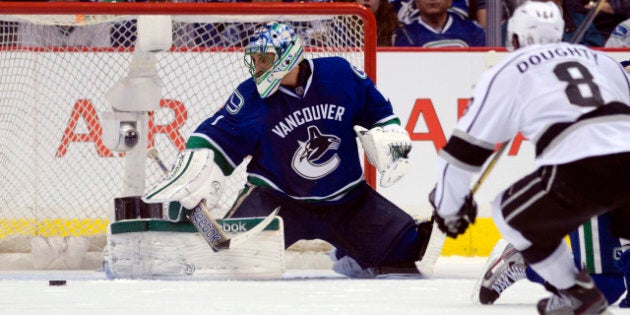 People much smarter about hockey than me will analyze what your departure means to the game and the Vancouver Canucks. I'm sure somewhere, at some point, some law school will run a clinic for general managers and agents on how not to handle contract negotiations.
But you, Bobby Lu, you showed us all how to be stronger in our lives and on the job. Here are some things you reinforced for me:
1) It is possible to recover from public failure. Granted, sometimes your failures were really public. Belly flopping in the Stanley Cup finals as millions of people cringed for you is tough. Being asked to explain yourself in front of the pitchfork-wielding hordes not 20 minutes after those failures is even tougher. But you didn't let those moments define you.
Everyone's definition of public failure is different. It might be a blown speech. Missed sales targets. Handling customers badly on the shop floor. Writing code that turns out to be buggier than the mattresses at a low-rent hotel. Whatever it is, you showed us that we are more than the sum of our screw ups.
2) Optimism is powerful. The junk scientists, as well as the real ones, tell us happier, more upbeat people are more successful in life. I was struck that your last words to us before you left for Florida on Tuesday were emblematic of your own optimism. Coming out of the morning skate, you talked about how you were feeling "on point" and "really good" about playing Phoenix, how you'd shaken off the disappointment of being benched for the Heritage Classic, how you felt you'd "done a good job of putting it behind you" and were "focusing on the rest of the season."
It's said we can't dwell on things that hurt us in life. For many, it's easier said than done. You showed us that it is work -- something you've had to be intentional about, but that it is achievable.
3) Smile, though your heart is breaking (aka take the high road in the face of d-bag management). Anyone who's ever given notice or signalled to an employer that they might be less than 100 per cent happy with their working conditions knows that it can bring out the psycho is some bosses.
We may offer up transition plans to makes our exits less traumatizing. We are instead asked to answer the phones during our remaining time at the office. I'd like to say this is not exactly best management practice. It is however, all too human. And ownership, management and coaches of the Vancouver Canucks have shown themselves to be extremely human.
Bobby Lu, you were jerked around, humiliated, and left guessing but you smiled through much of it. You donned a toque and warmed a bench like no one's business at BC Place. You could have pulled a Patrick Roy meltdown a la his departure from the Habs in 1995. But you smiled, and it's the last image we have of you in a Canucks jersey. People remember that stuff.
4) Staying fit helps with stress. OK, so this is a little obvious. Besides, hockey players are paid to stay fit. But ever since you told us when things were going down the crapper in that 2011 Stanley Cup run that you, Lu, had taken a refreshing turn along the Stanley Park seawall to clear your head and focus on the task at hand, I'm sure many followed your lead.
My career changed about three years ago -- going from one where I rarely sat for an extended period of time to sitting almost constantly. I noticed the mental and physical toll. So I took up running and doubled down on yoga. You might have learned some from your arch-enemy-cum-teammate Tim "Yogi Bear" Thomas, had he not been traded to Dallas. Oh well.
5) Charm goes a long way to helping people forget when you're sometimes a jerk. "My contract sucks": It was the whine heard around the hockey world. There you were, Bobby Lu, boo-hooing that your 12-year, $64 million agreement of employment wasn't working out so well for you, while many of your young fans in Metro Vancouver struggle to earn 1/1000 of that amount annually.
We know what you meant, kind of. We know you were frustrated because in spite of the massive gobs of money you make, you weren't really getting to do the job you were hired for. But honestly, you came off like a spoiled jackass.
You talked about the "hit on your pride." You know what's a hit on your pride? Working the overnight shift at the 7-11 when you have a PhD because no one will recognize your foreign credentials. Or applying for social assistance or going to the food bank because you can't make ends meet. We might have flipped you off permanently, right then and there, if you hadn't won us back.
None of this is rocket science. But then neither is playing hockey. But for a guy 34 years old, you've lived through more career tests and public drama than many CEOs. So thank you for the life lessons, Bobby Lu. And stay strong.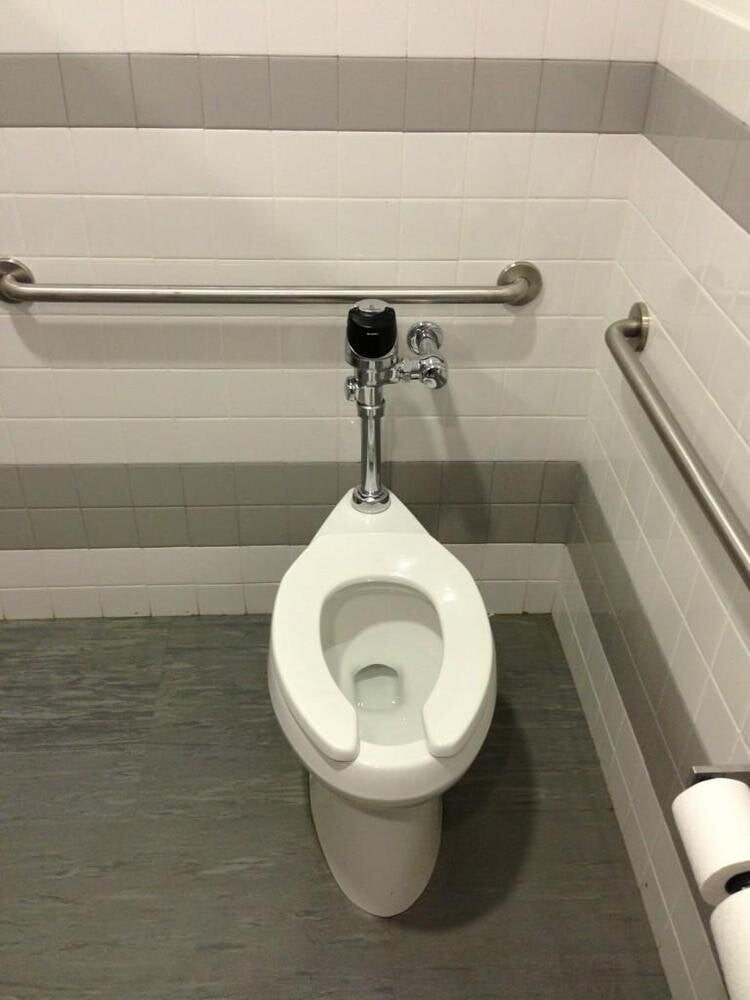 Roberto Luongo, Best Off-Ice Moments