Some call him a hero, but Imad Zammar says that if his mom, Freida Zammar, is present, she is quick to correct them and say, "he's not a hero -- he did what you are supposed to do -- for family."
Maybe, but not everyone saves their older brother's life by giving him a kidney. And that is exactly what Zammar did.
On March 5th, in a surgery that took four hours the 30-something father of three, a systems analyst and born and bred Ottawan, gave his brother the ultimate gift -- life.
Zammar hadn't stepped up to the plate right away. He didn't have a chance. Mom, Freida Zammar, had immediately insisted that she be the living donor. But then, after a series of tests, as time was running out, doctors found that a medical incompatibility made a transplant from her risky.
Zammar said he didn't even have to think. "I just knew I had to do it," he said, adding "when the testing was complete, I was a perfect match in every way."
I asked Zammar if there were risks in being a living organ donor. "Yes," he said, "there was the risk of excessive bleeding and because I had never undergone surgery, I may have been allergic to anesthesia. But otherwise considering surgery in general, the risks were very low. The risk was higher to my brother, in receiving the new organ."
Zammar said that today he is doing fine, though it has taken a few months to recover. He also states that his brother is getting stronger every day.
Zammar's spiritual life also received a positive impact.
"I feel that I was meant to do this," Zammar said. "My brother had one underdeveloped kidney his whole life that they discovered only a few years ago, when his creatinine levels soared. Meanwhile, I had this extra large, well-functioning kidney. Post-surgery the doctor had said he had to work to fit it inside my brother. I think that all these years, I was just holding that kidney for him. I was supposed to give it to him. And I think about all the things he did for me when we were younger -- finally I could do something for him and for my whole family. It would have been such a tragedy if we lost him. "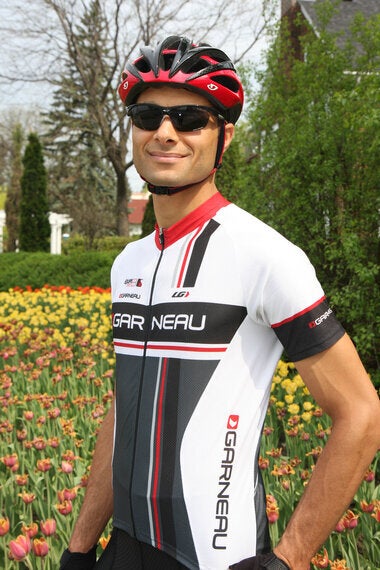 Photo: Imam Mohamad Jebara taken by photographer, Asif Rehman
A married dad of two, Jebara's non-stop schedule, providing outreach to community groups and institutions all over the city every day, has meant his training, in part, has had to take place by cycling or roller-blading to his destinations.
But long distance cycling is nothing new to him. Last year, Jebara cycled from Ottawa to Quebec City for The Heart and Stroke Foundation, covering about 100 km/day.
The youngest clerical patron of The Trillium Gift of Life Network and a registered organ donor himself, I asked Jebara what inspired him to take up the cause.
He answered, "I have a passion to save lives, and bring happiness to those who may otherwise lose loved ones due to an insufficient number of available organs."
Does it makes a difference that an Imam is promoting the cause?
Jebara said, "clergy may possess a degree of influence and impact upon people's choices. Organ donation surpasses the bounds of faith, race, gender and social status and an Imam's role is to live out the message of inclusive love, encompassing compassion and genuine care for others."
He clarified, "by others, I mean all creation, not merely people of the cleric's faith -- but all people."
Jebara will make several stops in Merrickville, Portland, Kingston, Napanee, Belleville, Brighton, Port Hope and Oshawa before he ends up in Toronto, where he will give the Friday sermon at a Toronto mosque.
And while Jebara is in the GTA, Zammar will be in Ottawa, giving the Friday sermon in his place.
I asked Zammar about this Friday's sermon on organ donation. Zammar said every faith promotes life. He pointed to the Quranic verse that "to save one life is to save humanity". "One donor can help eight people. What better blessing can you give than change eight lives? One donor would save lives, restore vision and provide skin for burn victims."
He added, "alot of people in the Muslim community are willing to learn about organ donation. It's not taboo. People just don't always know if they can do this. We are reminding people it is allowed and that if the time ever came and they were in that situation, could they even imagine saying "no" to a family member? And what if there was no match from inside the family?"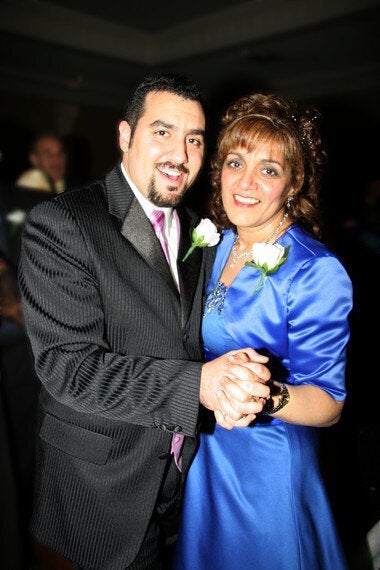 Photo: Imad Zammar and his mom, Freida.
Zammar points to the circumstances of Ottawa Sens coach, Eugene Melnyk, who was in dire need of a liver transplant and only recently found a donor. "I really felt for him and I am glad he was able to find a donor," said Zammar.
"I didn't just do it because my brother is Muslim. We must help everyone. God gave me the opportunity to help my family. Now I would like to do as much as I can to spread awareness to the world."
To register for organ donation, click here.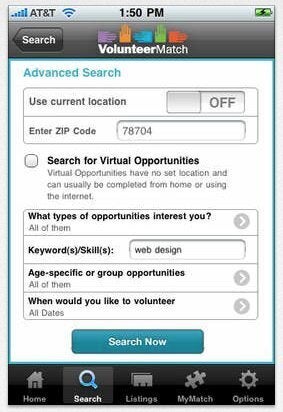 10 Charity Apps That Make Giving Part of Living