This week, Ottawa City Council holds an information review, respecting a move to designate Ottawa to be a sanctuary city. Called "largely-symbolic" by some, a sanctuary city ensures all residents have access to municipal services, regardless of immigration status, without fear of deportation. Supporters hope the designation will include a plan for training of city staff.
Canadian sanctuary cities so far include Toronto, Hamilton, London, Montreal and Vancouver. Motions remain before Winnipeg, Saskatoon and Regina.
Here is my public plea to make Ottawa -- my city -- a sanctuary city.
Dear Mayor Jim Watson and Ottawa City Councillors:
I am a single mom of three and I reside in Ottawa South. Our neighborhood is vibrant and diverse - that's what I love about it. Two of my kids attend local area public schools and my oldest is a student at Carleton University.
I am an activist, a feminist, a lawyer and a few years ago co-founded a non-profit community Muslim organization, Universalist Muslims , whose goals include spreading harmony and peace by connecting individuals and groups of various schools of thought, and advocating for universal human rights inside and outside the mosque, including LGBTQ rights and the right of women to self-determination.
I learned about the motion to make Ottawa a sanctuary city from Rabbi Elizabeth Bolton, whom I have had the honor of getting to know through our interfaith community service. Because of her, I attended a Faith Leaders Roundtable meeting, with friend, Farhat Rehman of the Canadian Council of Muslim Women, to learn more about this initiative.
I am grateful to have attended. There I learned that in today's climate of fear and suspicion, undocumented individuals, right here in Ottawa, who need our help and the services of our great city, including ambulance, police, fire stations, women's shelters and even schools, may not be able to access those services, because of their concern that they may be required to provide personal information to city officials and then risk being deported.
Not only is lack of access to city services unfair to those individuals (many of whom pay taxes) but as well it places a burden on all of us by risking the order and welfare of the rest of the city's population, when those services are not available.
It means that the perpetrators of crimes against undocumented individuals may escape justice. It means undocumented women facing domestic violence may not have access to shelters. It means undocumented individuals and their families may not receive required emergency medical treatment. It means fires on the premises of undocumented individuals could spread, causing damage and injury. The consequences are far-reaching for all of us.
What's more, the fear that has arisen on the part of undocumented individuals has originated from anti-Muslim sentiment that has spread like cancer throughout the west.
It has been said that making Ottawa a sanctuary city is a merely symbolic gesture, which has no real effect and as a result, may not even be worthwhile. If this is your position, I urge you to reconsider.
Firstly, those undocumented individuals and their families, escaping war and oppression, are the victims of terrorism seeking safety. They are not terrorists.
Secondly, such bigotry and hatred, when unchecked, affects not only asylum seekers but Canadian citizens and legal permanent residents and their families, who contribute to the harmony, peace and economic welfare of all our communities.
It has been said that making Ottawa a sanctuary city is a merely symbolic gesture, which has no real effect and as a result, may not even be worthwhile.
If this is your position, I urge you to reconsider.
Making Ottawa a sanctuary city, not only implements policies to allow residents access to services without fear, but the greater effect it bears is profound. Being a sanctuary city creates an exemplary and welcoming vision of who we are, us Ottawans, as a community.
It affects how we are viewed by the rest of the world, as well as, and more importantly, how we are seen by our own citizens -- particularly by our own Ottawa youth.
Ottawa as a sanctuary city reveals to the world that Ottawa is passionate to sustain a community built on harmony, social cohesion, peace, human dignity and respect for all, regardless of ethnicity and faith. It also sends a message to the world that Ottawa does not tolerate bigotry but embraces diversity with compassion.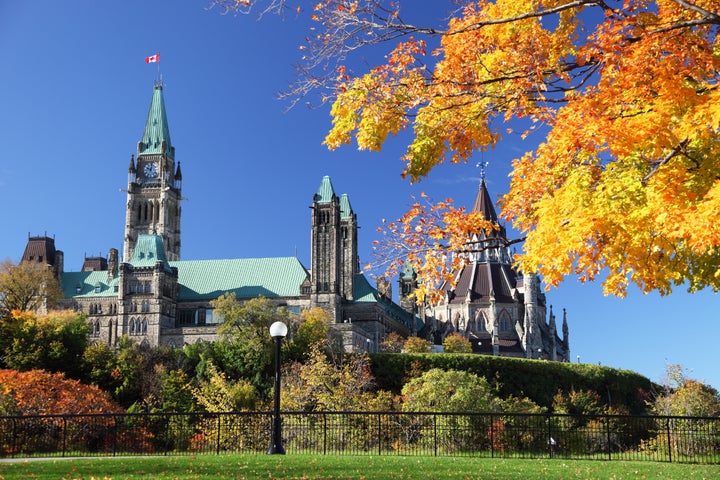 And most importantly, it sets an example to our youth -- of all faiths and backgrounds, from all neighborhoods and economic levels -- that their city stands in solidarity with them, regardless of where they may have come from and no matter what their religion. It sends them the message that they are Ottawans - making it harder for anyone else to tell them otherwise.
As a mother, I want my children and their fellow classmates at their schools -- one of which is a public high school composed of a school population estimated to be 70% Muslim -- to know and feel that they are integral to the future of this city and that we, the grown-ups, will not allow bigotry and hatred to stand in their way.
I humbly ask you to make our city -- Ottawa -- a sanctuary city.
To readers who wish to show your support for this initiative, check out Sanctuary Ottawa here.