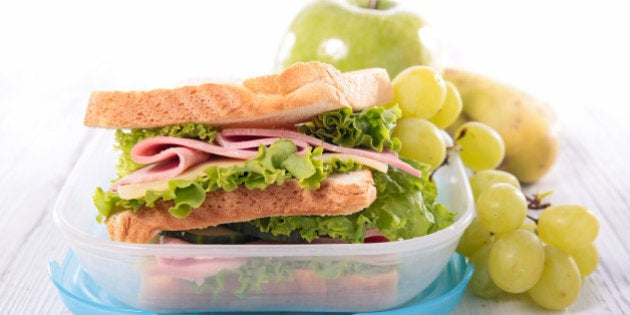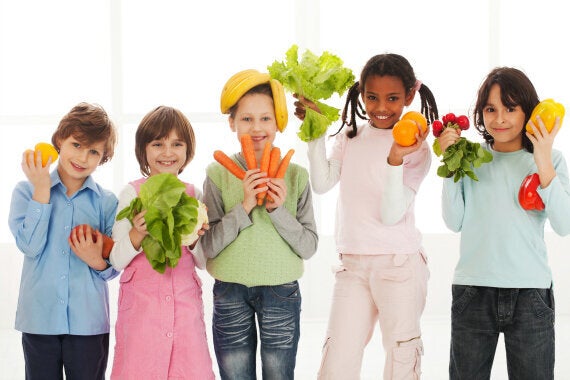 skynesher via Getty Images
Are you dreading the sound of the alarm? Ready or not, back to school season is approaching fast. With 2 months of summer vacation, it can be difficult to adjust back to the school routine. Seems like only yesterday, kids were packing schoolbags and getting their homework signed off! For most, summer has involved snoozing in, fun in the sun and letting good eating habits slide. After all, this is what vacations are about.
But like all good things, this too must come to an end, and make way for new beginnings. As many of us prepare for the start of school, the 'to do' list may feel a little overwhelming. And if you are feeling worried about meal planning, we've got you covered. Registered Dietitians share their best meal planning tricks to ease your transition and ace back to school.
1. App It Rather Than Wing It
"With 3 kids who are at a curious age and love their electronics, we meal plan together on Saturdays using Paprika; a meal planning app. In the past, we used to wing it, and ended up with food wastage or in shortage. There are many great meal planning apps for busy parents to explore to meet their family's needs."
2. Addition By A Little Subtraction
"For school lunches, I gave my kids a choice: I gave them enough lunch money for a week. They could then choose to buy school lunch or pack their own lunches from home, and keep the lunch money. Took me out of the equation, and did away with complaining about what was on the school menu, or what I would choose to pack for them. Healthy choices were always available at home."
3. Work Smart At The Weekend
"For me, meal planning on weekends, grocery shopping, prepping and cooking as much as possible, ahead of time makes back to school go smoothly."
4. Teamwork Makes Dreams Work
"Get the whole family involved. Let every family member pick a meal including a veggie side. Plan ahead and do any similar meal preps at once. For example, if several recipes call for chopped onion, chop enough for the week. Things like this can easily be frozen and pulled out when needed."
"Plan extra dinner to throw in a thermos as leftovers for school lunch! I also like to batch bake muffins or cookies once or twice a month to have ready in the freezer for packing lunches. And have dried or freeze dried fruit on hand, for when I've run out of the fresh stuff by Friday!"
6. Manage Your Stress By Cheating
"I love using my menu cheat sheet! It helps to stay organized, and cuts down on the stress of making sure your little one has a healthy meal."
Follow HuffPost Canada Blogs on Facebook