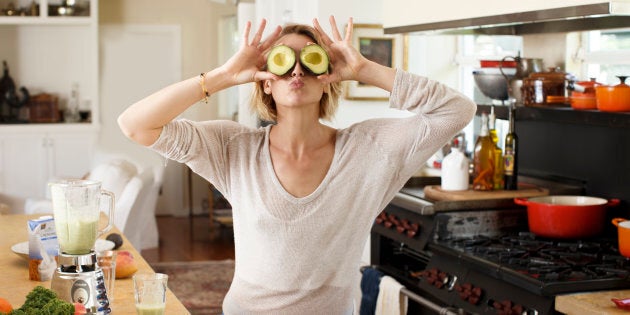 Aren't we living in the golden era of nutritional science? Everyone has an opinion (or a few) about nutrition research. If you ask anyone what food is "good or bad for health," you'll likely receive a heap of different responses. The internet makes it incredibly easy to engage and connect with scientific research. And for some users, the internet is their primary source of information.
Altmetric recently released their ranking of the 100 most popular journal articles of 2017. According to the company, they tracked 18.5 million mentions of 2.2 million different research outputs to assess what captured the public's eye — on social media networks, in the news, on blogs, Wikipedia and more. It then gave each one a score — the Altmetric Attention Score.
That's right, just over half (53 per cent to be exact) of the research is found in medical journals or targeted to the medical community! Three medical journals — The Lancet, the BMJ and JAMA — govern the list, with 22 articles making the cut.
Can you guess what was the top scoring article of 2017?
The results showed that a high fat intake, including saturated fat, was linked with a reduced risk of death — not what the public typically hears.
Yes, it was about FAT. The article's findings hit headlines, which certainly ruffled some feathers in the nutrition community. Check out some of the media hype:
According to Altimetric, The PURE (Prospective Urban Rural Epidemiology) study was mentioned by 134 news outlets, 21 blogs, 7,290 tweeters, 420 Facebook pages, 12 Redditors, among others.
What was so special about this research?
It was an enormous study, following over 135,000 individuals in 18 countries. The results showed that a high fat intake, including saturated fat, was linked with a reduced risk of death — not what the public typically hears.
Was it as disruptive as the headlines suggested? Lets take a deeper dive.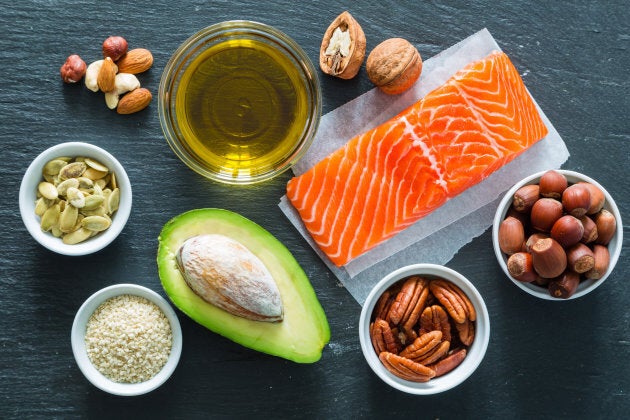 The data and the contentious findings
Researchers recorded the dietary intakes of 135,335 individuals using questionnaires. Participants aged 35 to 70 years were grouped according to their consumption of carbohydrates, fat and proteins, and their health was tracked over seven years.
The researchers discovered that those who consumed the most fat (35 per cent of energy) had a lower risk of dying. On the other hand, those who had the highest intake of carbohydrate (about 74 to 81 per cent of energy) had a 28 per cent greater risk of dying compared to those who ate the least amount of carbohydrates (43 to 49 percent of energy).
Based on these findings, the researchers called for dietary guidelines around the world to be revisited, suggesting that carbohydrate intake should be decreased to 50 to 55 per cent of calories, and fat intake be raised to 35 per cent of calories — with the expulsion of limits on saturated fat. Indeed, the research was looking to bring innovation to current guidelines and clinical practice.
But were these sound recommendations?
Subjective reporting of diet brings into question the accuracy of the data.
Although epidemiological studies like this one are a valuable tool to study health outcomes, they cannot be used to draw a causal inference. In other words, a high fat or carbohydrate intake may be associated with death (according to this study), but we cannot assert that one causes the other. An association does not equate causation.
For example, participants from low- and middle-income countries had a high intake of carbohydrates (especially from refined sources). It begs the questions: was it the carbohydrate intake or the effects of poverty? It's well-known that poverty and poor health are inextricably linked, and it's not easy to separate the impact of diet from poverty.
PURE researchers used a single survey to evaluate individuals' diets. Despite being used widely in nutritional research, the unreliability of food frequency questionnaires is established. Subjective reporting of diet brings into question the accuracy of the data.
And while the researchers distinguished between most types of fat (except trans fat), they took a simplistic approach with carbohydrates — placing all in one category. Let's be frank: the nutritional value of soda and legumes is distinct and our bodies deal with each very differently. What's more, not controlling for the impact of trans fat intake could have confounded the results of the study.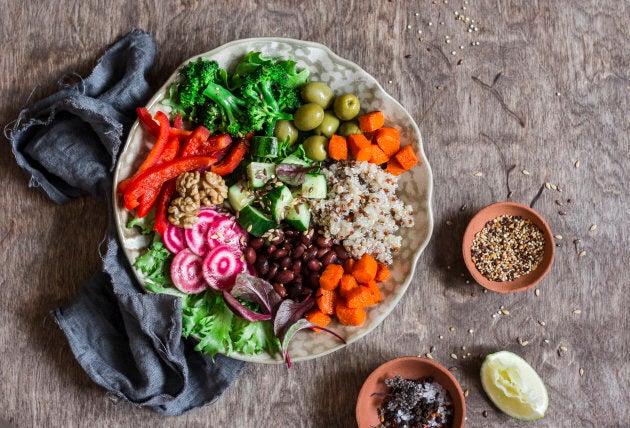 As if the shortcomings with study design weren't enough, we're also understanding that different bodies have different responses to the same food. All this makes the study of nutrition convoluted.
So, where does that leave us?
I would advise to step back when you read the headlines — especially the sensationalized ones! Dig further and ignore anything that defends or denounces a single food — big red flag. No food is inherently good or bad; it's our dietary pattern and lifestyle that impacts our health.
It's interesting that other noteworthy facts from this research did not make the headlines as much — that the healthiest people in the world consumed diets rich in fruits, vegetables, legumes and whole grains. This echoes the notion that consuming a predominantly plant-based diet is your trusted course of action for good health and longevity. But, hold on — this is not news! It's boring and no one would bat an eye lid at a headline like that. And that's a shame.
Follow HuffPost Canada Blogs on Facebook