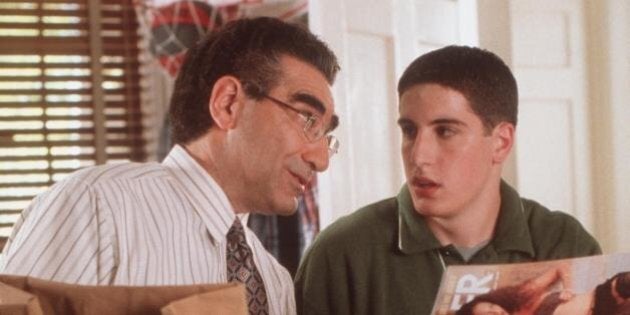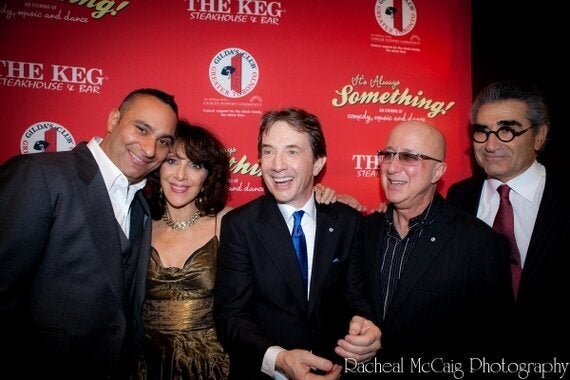 I caught up with American Pie star Eugene Levy on the Red Carpet at "It's Always Something" hosted by Russell Peters. These two comic geniuses have a few things in common: they are brilliant at making people laugh, they were both born in Canada, and they are both incredibly passionate about giving back. While at the Gilda's Club event, I asked Eugene to share his top tips for teens. Here are his top 3 pieces of advice:
"Never give up" was the first piece of advice shared. Levy, who is now 67, is best known for his roles in the American Pie movies as well as Best in Show and A Mighty Wind. He is an acclaimed actor, comedian, producer, director, musician, writer, and a father of two children. Like most success stories, Levy didn't simply win the lottery. His extensive portfolio, including appearances in over 50 different movies, comes with years upon years of hard work, determination and without a doubt many difficult challenges. He is definitely someone who has walked the walk when it comes to never giving up and refusing to quit.
"At the end of the day, even if my part is a bit goofy, the key thing is that I'm doing what I love to do." Another golden nugget of advice shared by Levy, focused on following your passion. After all, if you're doing something you love, you're going to be happier and end up leaving a legacy you are proud of. I'm certain many people down the road have looked down upon Levy's unorthodox characters, but he continued wearing his passion and sharing it with the world.
"I can't do comedy that is cutting and vicious. If I knew I'd said something that was going to make someone feel bad, well, that supersedes everything." And finally, the top it off, this third quote is the icing on the cake. Refuse to give up, and never lose site of who you are, but above all else, be kind to others, and treat everyone with respect.
If you ask me, these three golden quotes should be printed and posted in every school across the nation. Better yet, this video should be shared with teens around the world: