Voters want change in Ontario. So, as voters, we should look at the biggest force for change in this election: Premier Kathleen Wynne.
Change is a powerful force, and she has been delivering it steadily for five years.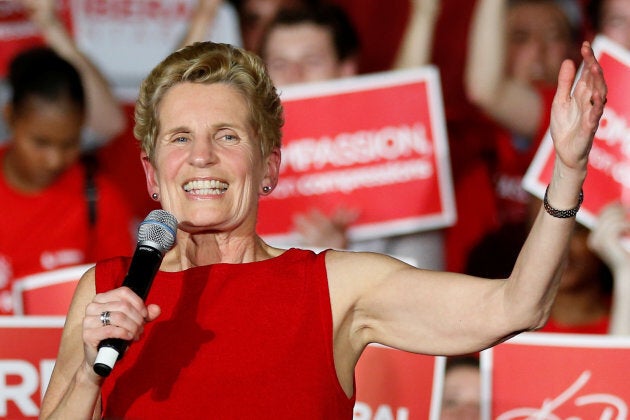 The proof is in the policies. Wynne's years in power have been transformative for Ontario, if you take a look around. As one example, there are light rail transit projects across the province that have benefitted greatly due to provincial buy-in.
The Liberals have also shown their ability to get the province's finances under control, although they did turn back to investing rather than saving shortly thereafter. Wynne's bold new platform would still keep the deficit below Progressive Conservative leader Doug Ford's plan that he still has yet to fully cost out.
Wynne, by her actions, nature and presence at the table, has brought a cultural shift to the way we look at politics.
Having our first female Premier in Canada's most populous province has not gone unnoticed. It has been a fresh opportunity for women, young people, LGBTQ people, feminists, mothers and grandmothers to see themselves and their priorities in the changing power landscape.
I count myself lucky to have Wynne as a role model and a Canadian leader.
Wynne's years of experience have led her here
Whether or not Wynne reads that only 20 per cent of people in Ontario approve of her as a leader, she innately knew what direction she was going to take things.
Wynne was talking about dealing with sexual violence on campuses early into her tenure, regardless of whether or not it was going to take her off an economic message track. It was the right thing to do.
I have no doubt — regardless of revisionism that will work to take hold of her record — that history will vindicate Wynne for what she did and represents.
Wynne's years of experience have led her here. She is not a political outsider anymore, and we would not want her to be when the stakes are this high. She's a professional.
Albeit, some put the number at 80 per cent or higher of voters that want change of government. They want a different group of people or party to come in to shake things up. Luckily enough, she's already doing that.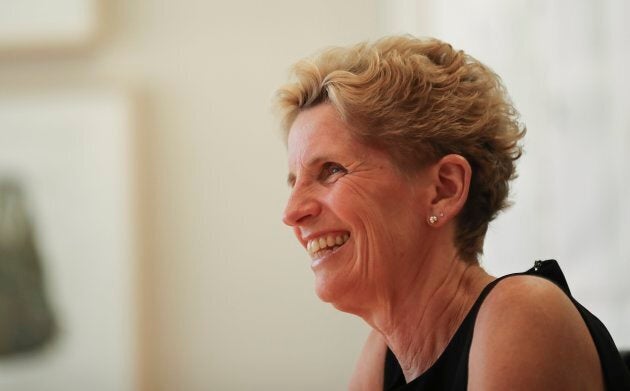 Handing off Canada's most populous province to an amateur who would spend months looking for the light switch is not what the province needs right now.
Wynne's the Premier. When she showed up to recent election debates, she was the only one you could believe would be ready for the job.
New Democratic Party of Ontario leader Andrea Horwath may be a longtime Member of Provincial Parliament, and it's her third kick at the can running to be Premier, but her party would need to import staff from British Columbia or Alberta to get those with fresh governing experience. Her team lacks governing experience.
As we saw with former federal NDP-leader Tom Mulcair's 2015 campaign, Horwath's numbers and her approach are flexible the closer she gets to power, despite the NDP's brand reputation as a principled voice of "conscience."
Canadians don't have a good track record of re-electing women. For some, real change is always difficult. The backlash to her leadership has been exaggerated in ways that have verged on vitriolic.
Wynne's proposed platform path sees that further change going forward can and should be realized: expanding to senior citizens the pharmacare program that provides 4,400 free prescription drugs to everyone 24 and under; free child care regardless of income for children from the age of 2.5 to junior kindergarten; expanding the Greenbelt; giving seniors up to $750 a year to help offset house maintenance costs.
Wynne is a force for change, and always has been. I hope Ontarians will choose the real deal.