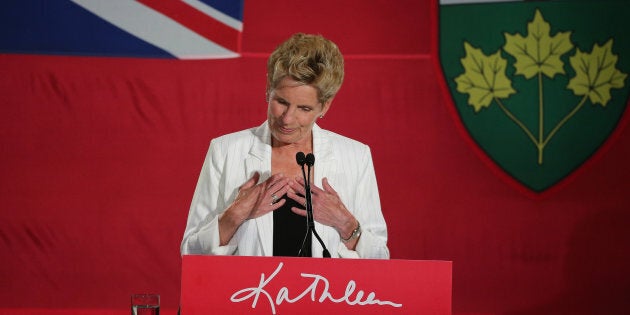 Dear Ontario Liberals Friends — pick yourselves up, dust yourselves off.
We did what we thought was right and voted for candidates we believed in. We didn't compromise.
At times like these, those in power get to celebrate. They will likely gloat.
It's a competitive business. We knew that walking in.
The hard work needs to continue now. This is the time for the Ontario Liberals to rebuild, just like their federal counterparts did in 2011. The drubbing feels quite same.
For some, they may choose to think of the 1993 Progressive Conservatives.
Perhaps we can learn from past rebuilding processes.
Put a smile on your faces and feel freed from the constraints of the last 15 years. Now is the time to experiment.
I was fortunate enough to walk the road to rebuilding the Liberal Party of Canada. From the dark days of May 2011 when the media pundits were at our doors with doom and gloom up until the days of being elected with a majority government four years later.
Do not forget — the climb was steep.
This will take time. There are no shortcuts, and neither should we seek any.
For the Ontario Liberals, here are some things to remember:
Lesson #1: Stop. Pause. Take a breath. Don't mope about.
Choose your Interim Leader for Queen's Park who agrees to be neutral until the next one takes over, and sort out any staff adjustments needed to position yourselves for the next several years. Put a smile on your faces and feel freed from the constraints of the last 15 years. Now is the time to experiment.
Lesson #2: Reach out to your loyal members and interested Ontarians in rebuilding a political party from the ground up. Hold roundtable sessions in every community of the province that are facilitated to get the best answers to these questions:
Why are you an Ontario Liberal?
Why does there need to be an Ontario Liberal Party?
What should the Ontario Liberal Party be as an organization?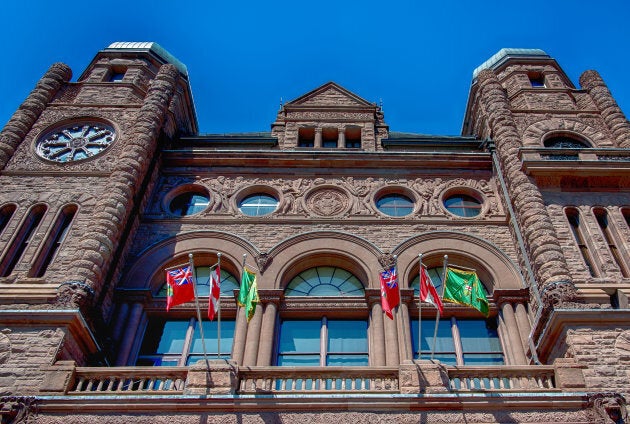 Lesson #3: It's not about finding a saviour or leader.
Leaders of parties are the spokesperson, manager and the brand. However, the party must have its own powerful brand and it must remind people that opposition politics is about holding people to account, holding yourself to account, and consistently proposing and communicating better ideas. You don't need a permanent leader to do that. The horse race will distract from the work at hand, so plan it closer to the next campaign. You don't need to be thinking about the next election right now.
Lesson #4: Your party's approach to the business must be positive, innovative and combine those currently involved with those whose voices have been left out of the process. Try new digital tools, new ways to measure success, and reorganize your approach to engaging Ontarians at the doorstep.
Plan for two elections. You might get lucky and win it in one, but don't count on it even for a moment.
The Ontario Liberal Party must ultimately demonstrate — with actions — the power of being centrist. It can't just be the median answer to a policy question or the defence of the status quo, no matter how much Ontario Liberals shaped the status quo over decades.
Lesson #5: Plan for two elections. You might get lucky and win it in one, but don't count on it even for a moment. Your strategic path should be set out to engage seats across the province by the next election that will be impressed with the Liberals' guts, openness, and earnest desire to make change. There will be doubters, certainly, but they will come around with discipline and relentlessness.
You can do this. You spent 40 years in the wilderness under Bill Davis, a decade during the Rae and Harris years, and you should not fear the challenge of building a new, better party now.
It must be for the right reason. There will be moments that some friends will say: do we just abandon ship? And you can take a moment to really consider it before hopefully saying "Nah. Let's be truly better, and offer up a better way of doing things."
Do it for Ontarians. Do it for the idea that the only way we move forward is by getting everyone to help create it, together.
Rebuild, Ontario Liberals. Rebuild it right, and they will come.
Have you been affected personally by this or another issue? Share your story on HuffPost Canada blogs. We feature the best of Canadian opinion and perspectives. Find out how to contribute here.