When my Nana passed away she left me all of her loose photos, which she had printed and kept over the years. I adore photos and will browse for hours recalling old stories about her. In today's society we rarely develop photos, so having them to hold is really special to me.
I started thinking about how this is a pretty common occurrence for people: someone has passed away and left behind a sentimental collection -- anything from jewellery, to model trains, to postcards. And if you are inheriting them, it can be hard to figure out what to do with this cherished collection.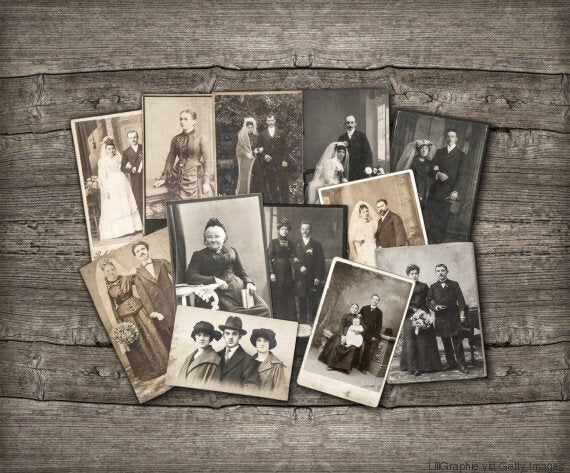 How to honour their memory
Often times these collections are special and important, but leave you unsure how to incorporate it into your own décor or everyday life. There are a lot of great DIY projects you can do that will allow you to repurpose these items.
For instance, taking your grandfather's old ties or dress shirts and turning them into a teddy bear that you and your children can use to keep your grandfather's memory close. Keep it simple; sometimes the best ideas are as easy as taking some old photos and finding a unique frame or display case, which is a great way to honour their memory.
Perhaps your grandmother has passed down handwritten family recipes and you want to find a way to appreciate them, instead of keeping them in a recipe box. There are online photo editing tools that will allow you to take these images and print them out onto tea towels. Or keep it simple: frame her recipes and hang them in the kitchen so they can inspire you.
I heard about a woman who inherited a collection of old fur coats and was not sure what to do with them. She decided to recycle them into teddy bears, giving them new life. There are lots of different projects you can do to try and reuse these pieces.
With a little creativity, these cherished heirlooms can have a second life in a way that fits your personal style.
Some of these collections have been passed down for generations. These items can have many stories about one's family and the great times that they have had. They have a sentimental value that is much bigger than what the items actually are.
Being able to point to these items and tell your children, the next generation, about the stories behind them can give one a sense of pride. It's also a great way to remember the times you have had with those who have past, so you can not only pass along the family heirlooms, but you can add extra meaning by sharing valuable family history.
Maybe their collection can inspire a collection of your own.
Do you want to keep them?
Many of us might feel a sense of obligation when it comes to inheriting a collection, and may feel that discarding the items will do a disservice to the loved one's memory.
It may be a hard thing to consider, but it may not make sense for you to hold onto a collection that's been passed down to you. If you think some items may have financial value, you may wish to have them professionally assessed. Selling the collection and using that money to purchase something or make a donation in their honour is a way you can use what mattered to them to do something meaningful for you or the community.
If these heirlooms have a significant legacy or have some historic relevance, another possible option would be donating it to a charity or museum. This option allows the collection to be enjoyed by the public and have it displayed for those who will appreciate it. Donating it in their name is a great way to carry on their legacy.
Choose what works best for you
It is hard to decide how best to honour the cherished items left behind after a loved one dies, but you should make sure it fits in well with your everyday life. Keep in mind that there's no one perfect way to remember someone and what works for you may not be the best option for someone else. Ultimately, what matters is the love you have for the person who collected the items.
Follow HuffPost Canada Blogs on Facebook