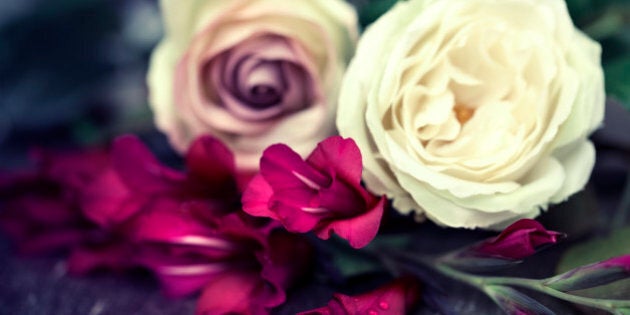 When I entered the funeral industry the first image that came to mind for many people was a sombre Dan Aykroyd from the movie My Girl, or the dark, complex Fisher family from Six Feet Under. And in real life, most local funeral directors and staff were often men so I was, as they say, the odd woman out.
But by the time I graduated from my program at Humber College in Ontario in the early 90s, the tides were already turning -- 40 per cent of my classmates were women and the tide has been turning at a rapid pace since that point. According to Statistics Canada, the proportion of women working in the funeral industry has nearly doubled since 1995. And at Humber College today, women comprise about 75 per cent of students who enrol in the funeral services program.
There are a few reasons why the time is now for more women to get involved in the funeral industry -- and why a career in this field shouldn't be overlooked.
A career for connection and compassion
For me, and many women in my industry, we've been drawn to the field because of a personal experience (or two) that motivated us to explore this career. When I was a child I attended many visitations with my grandmother and the local funeral director was very friendly - always calling her by name.
We would often take the "shortcut" downtown through their parking lot and she would bring the staff of the funeral home baked goods. They were a part of her community and like family to her. They had been of invaluable assistance to her many years prior when her husband passed away.
Being a strong support and offering guidance through decision-making and planning processes came easier to me having known how great a benefit they provided to her.
Having the ability to build those connections, show compassion and empathy, while maintaining a high level of organization to arrange end-of-life celebrations that are truly meaningful for families are essential assets in this industry.
For me, it's a rewarding experience to meet with families, assist them through their grief and plan a funeral that brings them some closure. Knowing that I can help people say their final good-bye in a very personal way consistently reminds me why I pursued this career path in the first place.
The increasing demand and need for customization when it comes to end-of-life planning has opened new doors for those interested in funeral services. Every day, I'm able to provide families with the tools and guidance they need to make the best choices for their loved one. Being able to support them during a difficult period is an honour and privilege.
While we don't consider ourselves grief counsellors or therapists, we are expected to assist with the very beginning of the grieving process. Families will often open up and tell us things they would never tell others and their earnestness and vulnerability is something that cannot be taken lightly. For example, several years ago I worked with a mother who lost her son to the complications of AIDS. While she had some family support, she opened up to me about the stigma, isolation and loneliness associated with his death.
I'm someone who wears my heart on my sleeve and helping this woman wasn't easy, but I am driven to build trust with people and share these experiences. If you're comfortable doing so, working in the funeral industry is an opportunity you should definitely explore.
Women who are now entering the funeral industry are still approaching it with a can-do attitude like my female classmates and I did over 20 years ago. There are just more of us now! And we're willing to work to create meaningful and unique experiences for families during difficult times in their lives.
In Canada, I'm happy to know that women now make up one-third of funeral directors and that number is growing quickly. As the demographics continue to change in our country the need for funeral services professionals will be even greater.
For those of you out there who want to work in a challenging industry rooted in compassion, now is the time to explore this career path.
Follow HuffPost Canada Blogs on Facebook