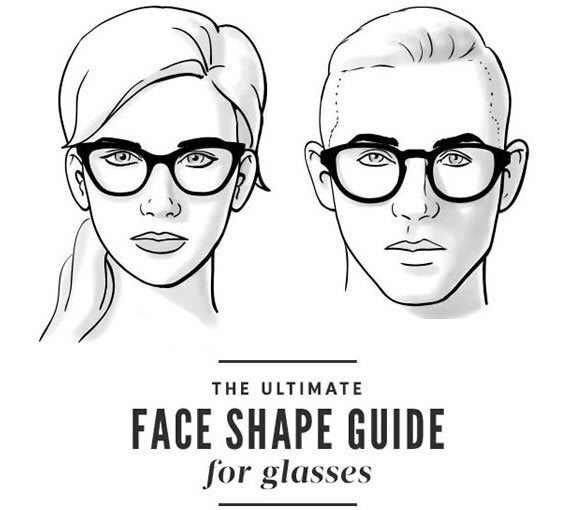 With everyone from W to Vogue magazine touting the return of chic eyewear, 2016 is building up to become a hot year for glasses as the ultimate fashion accessory. Fortunately, there have never been more stylish and flattering options than ever before as metal, clear acetate, and semi-rimless designs make a strong return.
Finding the best shape for your face is the first -- and most critical -- step to finding your ideal frames. With so many glasses to choose from, knowing what works best can bring out your unique facial contours.
What you are most looking for is balance; your face shape will find its ideal look in a frame of an opposite shape. For instance, angular features will be softened with glasses with rounded design.
Once you know the range of glasses -- and sunglasses -- shapes that flatter, you can confidently mix and match materials, details, and designs. Here are a few of the key face shapes, and how to find the ideal frames to suit them.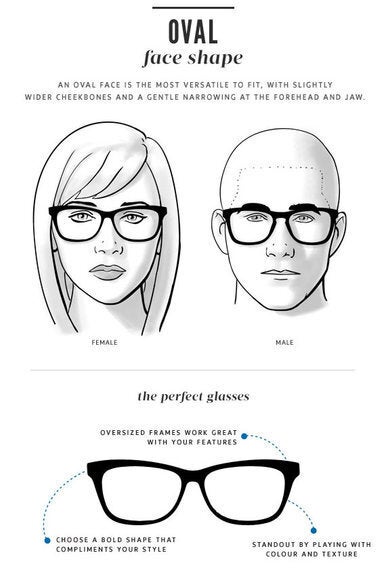 An oval face is the most versatile to fit, with slightly wider cheekbones and a gentle narrowing at the forehead and jaw. It's an ideal canvas for any frame shape.
Standout from the crowd by playing with shapes, textures, and hues. Choose a bold shape to complement your style - oversized frames will work great with your features.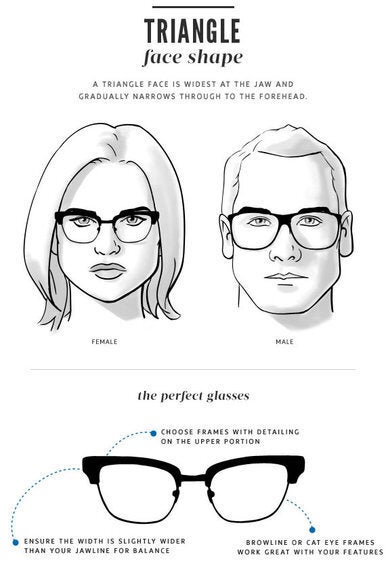 A triangle face is widest at the jaw and gradually narrows through the forehead.
Ensure that the width of your frames is slightly wider than your jawline for balance. Look for frames with detailing in the upper portion of the frame, such as a vintage-inspired browline. A cat eye shape will draw attention upward and complement your wider jawline.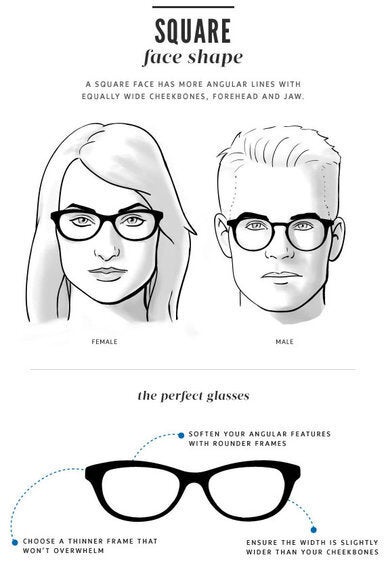 A square face has more angular lines with cheekbones, forehead and a jaw that are equally wide.
Soften angular features with rounded frames and make sure that the width is slightly wider than your cheekbones. A thinner acetate or metal frame won't overwhelm your features.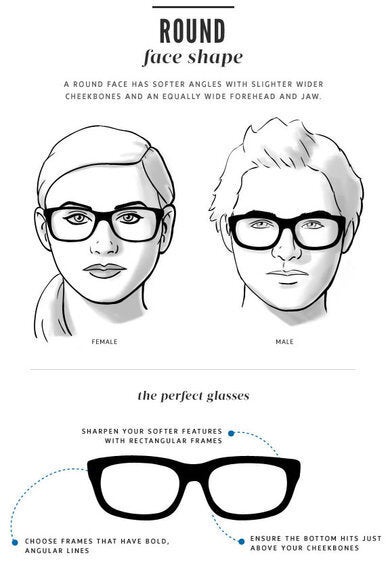 A round face shape has softer angles with slightly wider cheekbones and an equally wide forehead and jaw.
Choose frames that have bold, angular lines, and ensure that the bottom hits just above your cheekbones. Clean, sharp angles, such as a rectangular shaped frame, can create dimension and definition.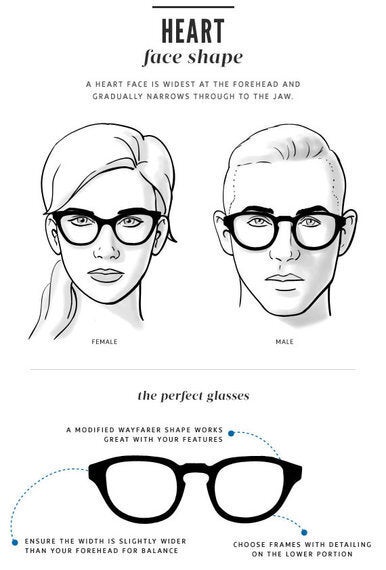 A heart face is widest at the forehead and gradually narrows through the jaw.
Play off delicate proportions with a frame that's widest at the bottom -- an aviator style or retro-inspired D-frame works great with your features. Look for frames that are slightly wider than your forehead, with detailing on their lower portion.
Once you feel comfortable shopping for your face shape, broaden your search to include materials and details that reflect your personal style aesthetic. If you have a shape that works for you, but are looking to update your style, find eyewear that features metal materials. These frames evoke a timeless past while maintaining a truly modern appeal. Clear, lucite-style frames are surprisingly adaptable in the frame shapes you love. For the purist, eyewear designers are more devoted than ever to the traditional optical and the craftsmanship behind their frames.
Glasses transform a look like no other wardrobe staple. For more tips and advice on finding your perfect pair visit theLOOK.