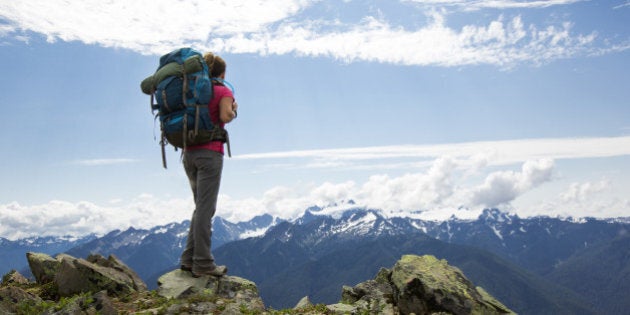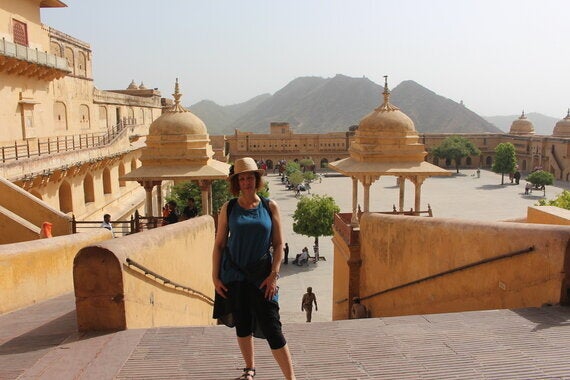 That's me in Jaipur, Rajasthan, India (2016)
Women travel for a variety of reasons, from recreation to business to study. For any woman travelling solo, personal safety must be paramount -- regardless of the purpose. Whether you are travelling to a major city on business, taking the road less travelled, or doing the all-inclusive resort get-away, the same principle applies: put your safety first.
Here are 10 tips to help you enjoy your trip and stay safe:
1. Attitude Check: Do not be afraid to travel alone. Remember this: whatever we fear comes near. When planning your trip, closely examine your attitude about it. If you are experiencing fear about travelling solo, find the tools to quash it before you go. On the other hand, do not be cocky either. There is a fine line between being fearless and using common sense.
2. Research Before You Go: Every destination has its popular spots and areas where it may not be wise to venture into if you are a woman alone. Depending on your destination, culturally it may not be prudent for you to be seen alone at night, such as Morocco. In some major cities, if you turn the wrong corner you might find yourself in an area that makes you uncomfortable or unwelcomed, like New York or Johannesburg. The best thing to do is research before you leave to get an understanding of what you are getting yourself into and the areas to avoid.
3. Keep in Touch: Let your loved ones know where you are staying and also your travel itinerary. If you are accustomed to travelling alone, it might not feel like a "big girl" thing to do. But it cannot hurt and your loved ones will appreciate it. If you are going into countries where there is political unrest or conflict, check-in with Canadian embassy and stay up-to-date with travel alerts. Also be sure to leave a copy of your passport at home.
4. Emergency Plan: Have a plan for what you would do in the event of a medical emergency. Often this is the last thing on our minds when we are excited about upcoming trips. However, if you are travelling alone and become ill - or worse -- it would be beneficial to know where you will find the best support and help locally. Also ensure your insurance is up-to-date before you leave.
5. Leave Jewels at Home: Leave your good jewelry at home where it is safe. Some single women wear a ring that looks like a wedding band to fend off unwanted attention. While I have tried this, I cannot vouch that it was effective. However, I have noticed that whenever I have worn good jewelry it has, at times, grabbed unwanted attention of locals trying to determine if I am a wealthy tourist.
6. Mind the Alcohol: If you are not fully aware of your surroundings at all times, you are highly vulnerable. I recall years ago travelling through a European country with some girlfriends. One became extremely intoxicated and disappeared with a bartender for about an hour, until we - fortunately -- rescued her in time from a possible assault. This does not mean be paranoid either; just watch the amount of alcohol you consume and do not accept a drink from a stranger.
7. Blend-in with Locals: Do not make it look obvious that you are a tourist otherwise you are making yourself a target. Do not read maps in the open. Always look like you know what you are doing and where you are going. Be respectful of the local religious and cultural beliefs, even if you do not agree with them.
8. Carry Two Credit Cards: I like to take two credit cards, one as a back-up with plenty of room for purchases, in case something happens to my primary card. One of the drawbacks of travelling alone is that you do not have someone else you can count on if you run out of money, get robbed or if your credit card company freezes your card.
9. Trust Your Intuition: Listen to your gut instinct. If you are feeling somewhat unsettled or something feels "off," pay attention to it. If you feel safe, you are safe.
10. Have a Pretend Boyfriend: Sometimes when I am asked by locals or other travellers if I am travelling alone, I say I am with or meeting my boyfriend -- or husband. This is one of my "best practices" and comes in handy, especially when sitting alone at a restaurant and a male waiter starts to probe. This might sound silly, but it works for me.
Shannon Skinner is the host/producer of ExtraordinaryWomenTV, a radio show host, international speaker and author, who lives to travel and discover fine wines. More about her adventures at ShannonSkinner.com. Tweet to her at @Shannon_Skinner.
Follow HuffPost Canada Blogs on Facebook