 On May 19, 2012, Shriya Shah-Klorfine became the first Canadian woman of South Asian origin to summit Mount Everest. Only a few hours later, at the age of 33, Shriya died on the descent.
On July 8, nearly two months later, her friends and loved ones gathered at a memorial service to celebrate Shriya's extraordinary life. I wanted to celebrate it, too. So I decided to honour her in this blog.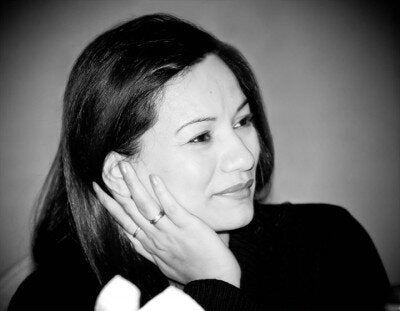 Shriya's untimely death sparked a wave of media coverage around the world, much of it focusing on the bigger issues surrounding the safety of climbers aiming to reach the highest point on the planet, as well as the extreme challenges of recovering her body.
Closer to home, Shriya's death prompted many of us to ask: "why?" With death, sometimes there is no answer to that question. Perhaps, in the bigger picture, Shriya's death brought the safety issues to the forefront, which will create changes to help prevent many other climbers from losing their lives. Maybe we will never know.
What I do know is this: Shriya had courage -- and loads of it. Shriya, who was born in Kathmandu, raised in Mumbai and resided in the Toronto-area along with her husband, Bruce, was an entrepreneur, an active member of various social and cultural organizations, and a world traveler. Her biggest achievement -- and ironically her last -- was that of an explorer. The "explorer" in her did not let fear get in her way of making her dream come true.
Earlier in the spring, I had spoken with Shriya a few times on the telephone because she was booked to be a guest on my talk show, Extraordinary Women TV with Shannon Skinner. She told me she was excited about her pending Everest expedition and what she was doing to inspire youth and other women, as well as helping SickKids Foundation. She also told me how hard she was training for it.
The day before our interview, I had to, regrettably, reschedule it due to a flu I had. We thought we would wait until after she got home from her expedition to share her story. I was looking forward to helping Shriya get her inspiring message out to inspire other young women to follow their dreams, as Shriya was, indeed, doing. The rest is history and I obviously did not get the opportunity to do that. Admittedly, in my heart, I felt as if I had let her down.
I did learn something, though, from this experience: do whatever it takes to find the courage to follow your heart. That is the difference between someone who is ordinary, and someone extraordinary.
Shriya Shah-Klorfine, thank you for your gift of courage.
Shriya had provided me with this lovely photo of her to be used for my interview. I wanted to share it here, along with Shriya's inspired words extracted from an email she had sent to me (also written on her website):
"This is my dream and passion, and want to do something for my country. Nothing is impossible in this world; even the word 'impossible' says 'I M POSSIBLE'! ... Dream big and live happy!"
I believe that is something we can all learn from.