There's an incredibly interesting thing that happens to a parent when our children reaches the age to move away and go to college/university. At first we're lost, especially if like me, your youngest is the only one who actually moves away for university. I got lucky with our first two; they both went to post-secondary school locally. The youngest went all the way to California, leaving me in my home with nobody to cook for, nobody to run to an activity, or go to the movies with when my husband works late at the last minute.
All of a sudden you're thrust into this new phase of life, surprisingly unprepared, even though you knew that it was coming eventually. As in, you've known for a good 18 years that it was likely that your child would one day go to university, and with a good chance that it wouldn't be local.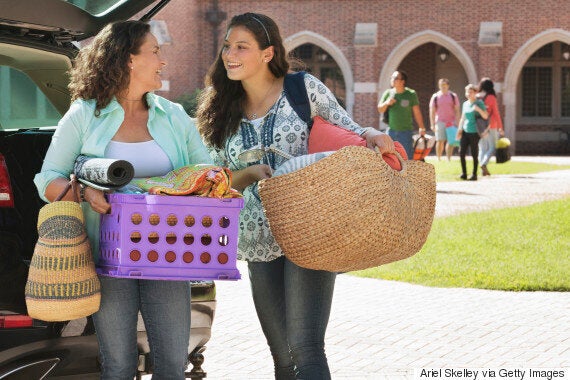 There is the natural adjustment period of "what do I do with myself now?" "What is my purpose, where do I belong, what is next for me?" This new phase of your life doesn't need to be all doom and gloom, it can be a wonderful time of self-discovery, a time to take up new hobbies, or begin ticking off things that have long been on your "bucket list"...that you were waiting to do "some day." Once your children are all out of the house, it is your time to seize the moment. Time to take the opportunity to finally do some things that solely fall under the umbrella of something that ignites your spirit, your passion, and your interests.
As parents, so much of our lives are about everybody else around us. What they want to eat, where they want to go on a holiday, and we organically fall by the wayside. A positive way to look at your empty nest is that it's your time to give back to yourself. Picking up a new hobby, taking a trip, or finally reading that pile of books on your bookshelf; all of these things are a great way to combat the loneliness you will experience with your newfound quiet house.
Besides, I hate to break it to you; don't get too comfortable with your quiet, empty nest. It has been my personal experience that your university kids do come back. Even if it is just for a summer between school years, or in our case, a little more permanent, and they move back in for years while they attempt to find their legs, and their careers. Whatever your post-empty nest situation ends up being, I will tell you this for sure: the child that returns to you, even after one year of living on their own while at school, will not be the same person who left you. This, parents, is where the challenge to "live and let live" comes into play.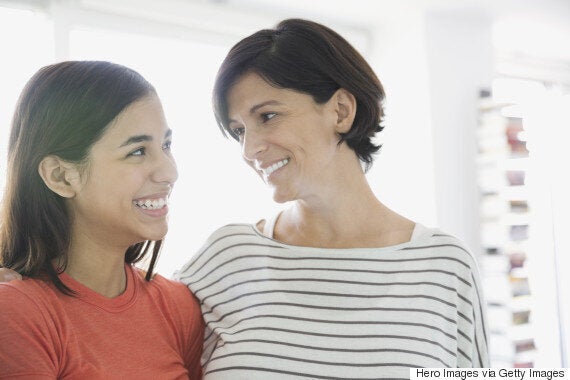 The temptation will be that you'll treat your new young independent adult like the person you used to drive to after school activities; but that is not who will return to you. The person who will come to you will have learned things that you won't be privy to; whether they be personal experiences they've shared with new friends, or knowledge they've acquired from all their classes. You, as parents, will need to make some quick-on-your-feet adjustments in how you deal with this new person. They will no longer be the child you knew just nine short months ago.
The feeling is actually quite similar to when you're pregnant with them; it's amazing how much development takes place in the womb, in a relatively short period of time. The same can be said about how much they grow, evolve, and develop during the nine months they're away at school. When they come back to you, you can't treat them as the high school student they used to be, you must listen more, pay attention to the ways that they have changed, and then parent them accordingly. In some ways, learning to be in a relationship with your university student is more challenging than living without them. But you can succeed if you are patient, open-minded, and respectful of the new them. You also might find that your new young adult child will teach you a thing or two about our world, and that is a beautiful parent-child evolution.
Follow HuffPost Canada Blogs on Facebook