I've learned a lot from my three daughters over the past 28 years of being a mom to them. Apparently, there is still much to learn. My husband and I are in the thick of our first wedding, with our eldest getting married October 14th, 2017, and let me tell you, there is a huge difference between planning your own wedding, and assisting your child in planning theirs.
For me, this took some time to get used to. I found myself stopping mid-sentence several times when discussing her upcoming wedding with friends, and family who wanted updates. I discovered that I was using the word "we" a lot, as in more than, not using it. I noticed that I was doing this fairly early on in the planning stages, and made a mental note to remind myself that this is NOT my wedding, even if I am the matron of honour, and the mother of the bride; it still isn't MY wedding.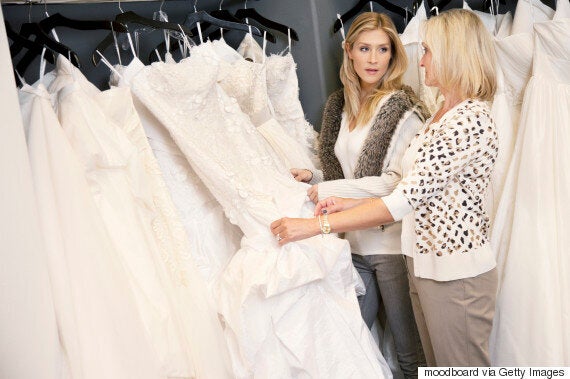 Regardless of the roles I play for her leading up to her big day, and on the big day, none of those responsibilities will make it any more my day. Which means, it is their decision as to what theme they want, the colour scheme they want to go with, what flavor they want the cake to be, and so on.
What I am supposed to be is supportive; take a back seat in the planning of how they want their day to unfold. This is their marriage, after all, and it needs to speak to the two of them, not to me. I don't want to be in the thick of their relationship now, or post nuptials, so why would I want to be in the middle of the planning? The short answer is: I really don't.
Even though this is completely true, butting out is much harder to do in real life than it is in your mind, especially when it is your first child's wedding. Trust me on this. We've already had a difference of opinions on the etiquette of the rehearsal dinner, and which set of parents should reach out to whom, whether or not she can have burgers as a menu option, and if our bulldog can be the ring bearer.
The temptation, as a parent marrying your millennial, is going to be to take the reins, to get large and in charge, but you must resist. If you want to have a loving, strong relationship with your adult child who is getting married, prior to, during, and post ceremony you need to remember that this is not your wedding. This is his/her wedding.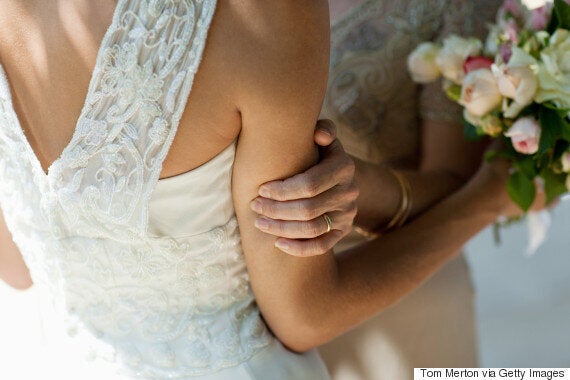 You are, if you're traditional and paying for the large portion of the occasion, the financial support. You are the supportive voice of reason when they want to have an orchestra play the wedding march, and you talk them down to perhaps having a string quartet at the reception while people are dining; or when you need to convince them to spend a bit more when they're thinking boxed wines. You are there to offer alternative suggestions to their perhaps over-the-top ideas, or their not "wedding" enough ideas.
You are there to calm their jittery nerves when they panic that nothing will be done in time. You are there to reassure them that everybody survives the planning stage of a wedding, and that in the end, the most important thing to come out of all of it, is that they will be married.
So, for you parents marrying your first child, take a breath before you speak, remind yourself that this is her/his journey; not your big chance to redo your own wedding, and know that everything will work out just fine.
Follow HuffPost Canada Blogs on Facebook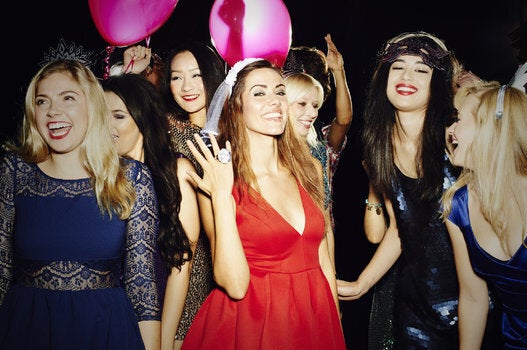 A Guest's Guide To Wedding Gift-Giving