In an effort to pursue more simple living as a family we've been purging "the excess" in our house. After all, I'm certain we don't need all 43 forks, seven pairs of tweezers, two broken brooms and enough toys to fill up a bouncy house.
This also means, less clothes.
Rather than flat-out purge my clothes, I decided to start the process of building a capsule wardrobe. It's basically a mix and match wardrobe of just the items that fit well and I love to wear, a.k.a a minimalist wardrobe, or simple closet, or how our grandmas did it.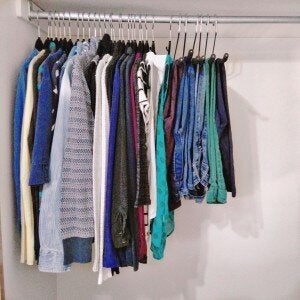 As a mom of three small kids I am constantly looking for shortcuts in my day so I can spend more time saying "no" to that face and eating waffles. I've been surprised that something as simple as a capsule wardrobe has eased some of the demands on my day.
Here are some reasons I love having a capsule wardrobe:
Faster Mornings. I've followed some points on building a capsule wardrobe so I know that whatever I put on is something I feel good in, and something that works together without too much clashing. This habit has not yet passed on to my ballerina/safari/cow/super hero toddler daughter, but hey, I say express yourself while it's still socially acceptable to wear all that AND still get a free cookie at the grocery store.
Less Closet Overwhelm. The heckling of all my unworn items filled my closet each time I would get dressed. I felt guilt over expensive items I didn't wear, or sentimental ones I was hanging on to, or anxious at the wrong sizes I was holding for "some day." Not to mention the ones that had stains, needed mending, or didn't fit quite right. I fixed or got rid of all these items and now I feel less overwhelmed by everything in my closet. The only heckling is the peanut gallery of toddlers judging the maternity sweats I haven't yet parted with.
Less Clutter. Like most middle class white women I spent far too much time thinking about closet organization. Really, I just had too much of too much. Paring down the closet made it easy to organize and now I can waste my evenings pinning boozey popsicle recipes instead of wardrobes.
Less Shopping. Don't get me wrong, I love clothes shopping! But when I'm focussing on items I love, that are versatile, and can be worn repeatedly I find that I shop differently. I shop with a plan of the items I want to add rather than purchasing more for of everything for the sake of filling my closet with "options."
More of My Own Style. I love trying different looks and trends, but sticking to a simpler style in my wardrobe allows me to single out the trends I love the most. This means my wardrobe is more focussed and reflective of me rather than looking like the costume room for Kidz Bop (modern day mini pops for you fellow 80s kids). Don't judge, those girls have swagger!
More Variety. I know it should seem that having less clothes would mean less outfit options, but I haven't found that to be the case. I spend less time trying to make outfits work with clothes that just don't belong in my closet, items I just wasn't going to wear. I'd run out of time getting ready and end up with a floordrobe and quickly grabbing an outfit that I knew would work. I was wearing the same go-to outfits even though I had a closet exploding with options. Now that the closet only contains clothes I love to wear I can spend the time mixing and matching them into an outfit and being successful.
It has been a process to take the time to comb through my cluttered, confused closet and start building a wardrobe. I've looked at this as an upfront investment to save me daily chunks of time, some cash and feel more authentic and comfortable with how I present myself to the world. Plus the bonus time to eat more waffles.
Shawna writes at Simple on Purpose. A site full of realtalk, momfails, sarcasm, and the up and down journey as her family of five pursues living with less. Follow Simple on Purpose on Facebook
Pretty Painted Chair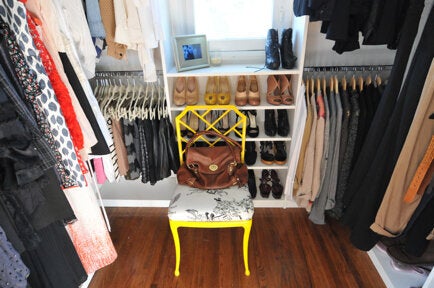 Built-In Vanity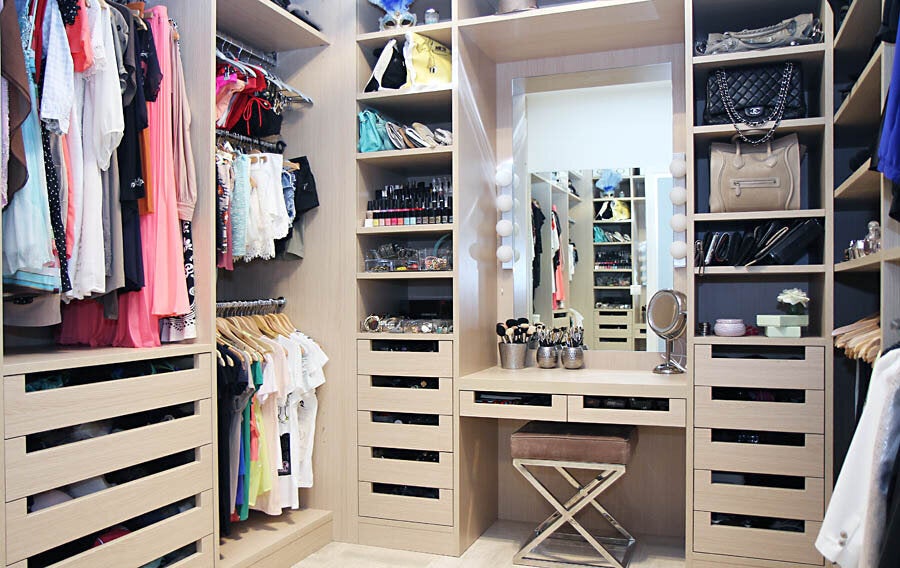 Makeshift Closet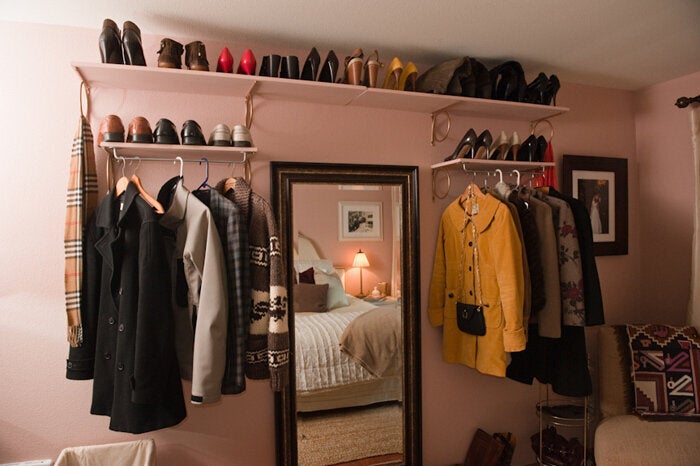 Compartments For Accessories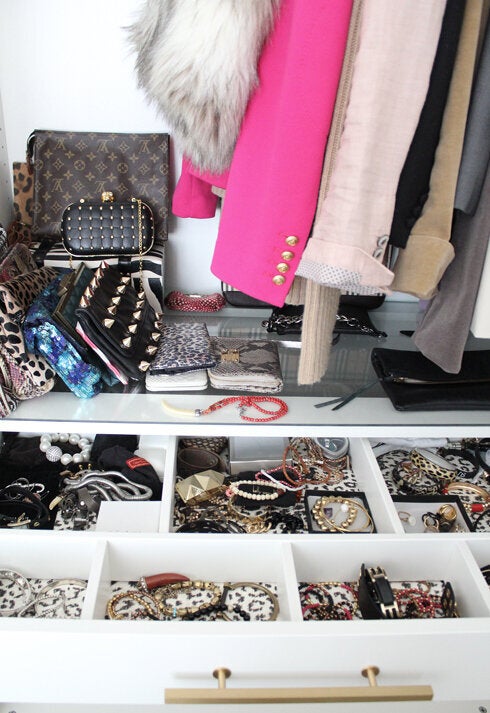 Custom Art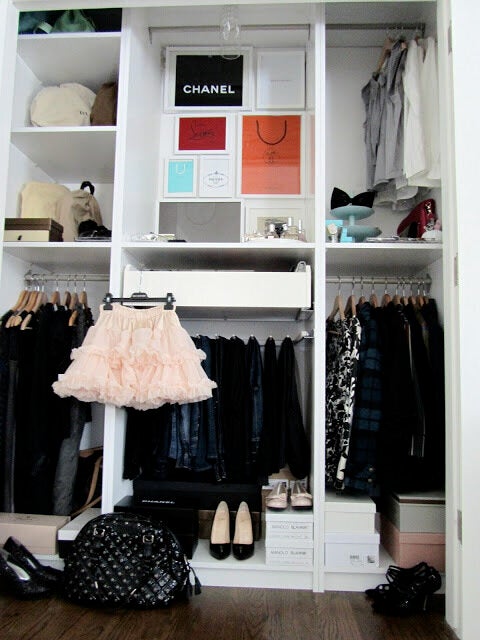 Shoe Storage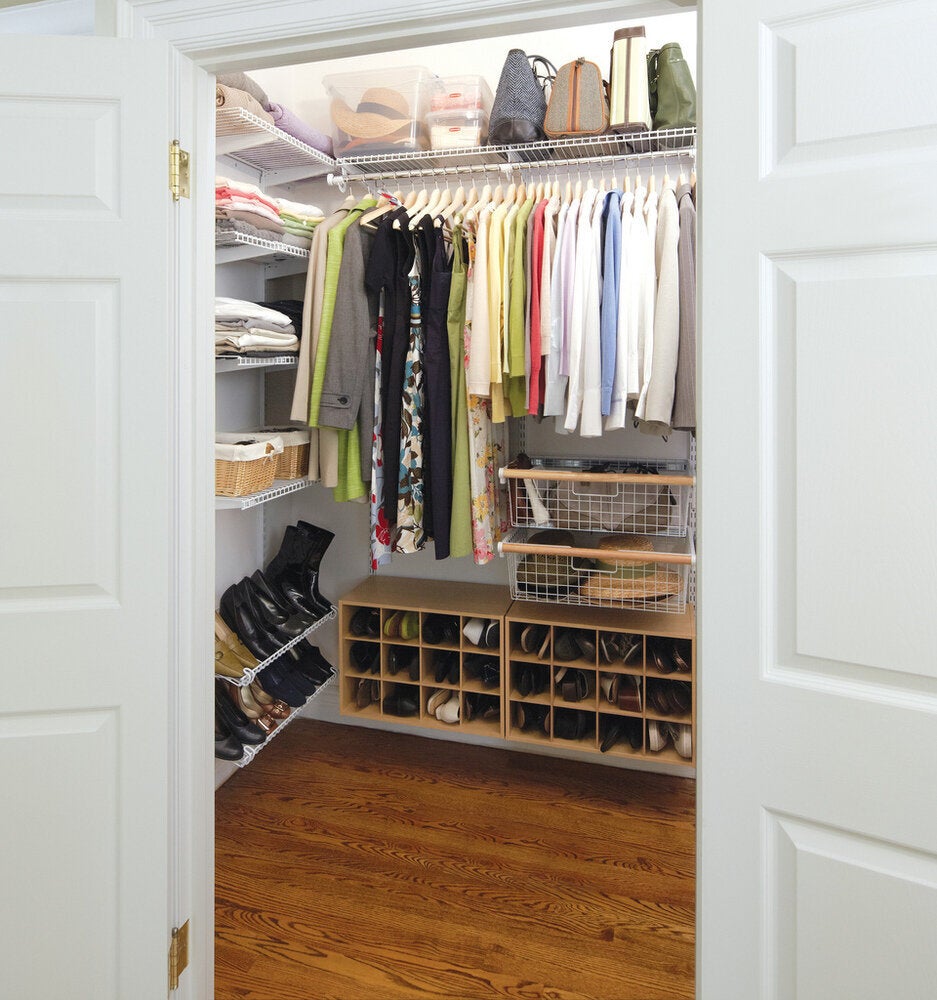 Flickr: Rubbermaid Products
A Formal Dressing Room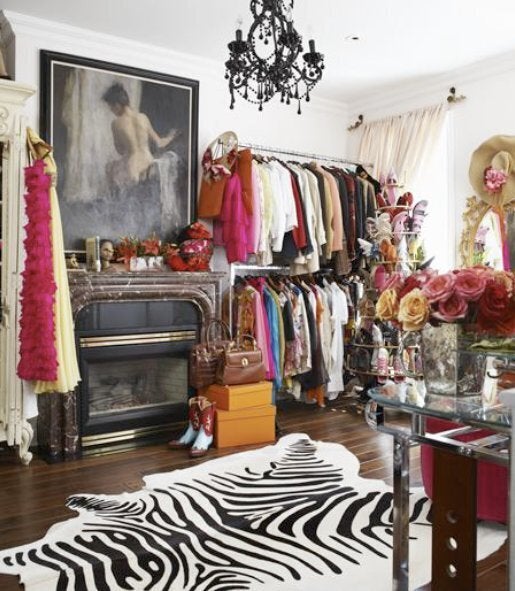 White Backdrop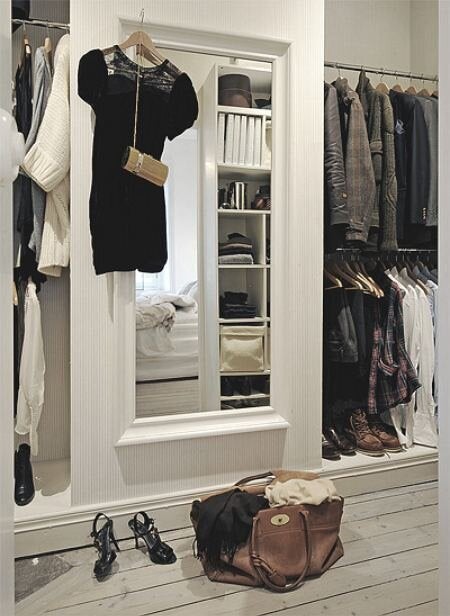 Custom Designed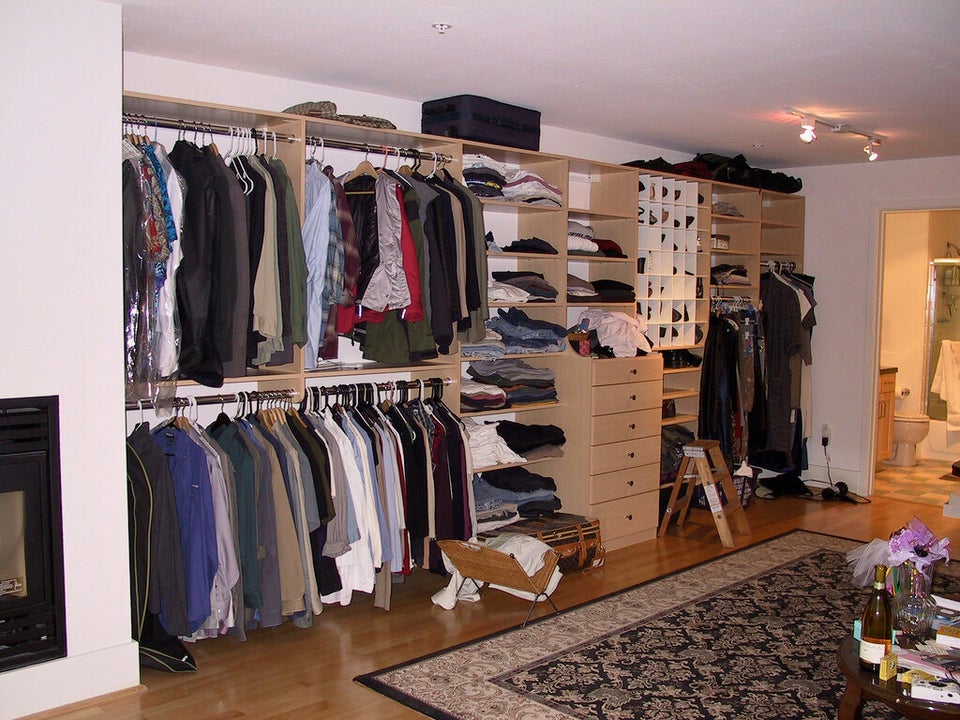 Kid's Spaces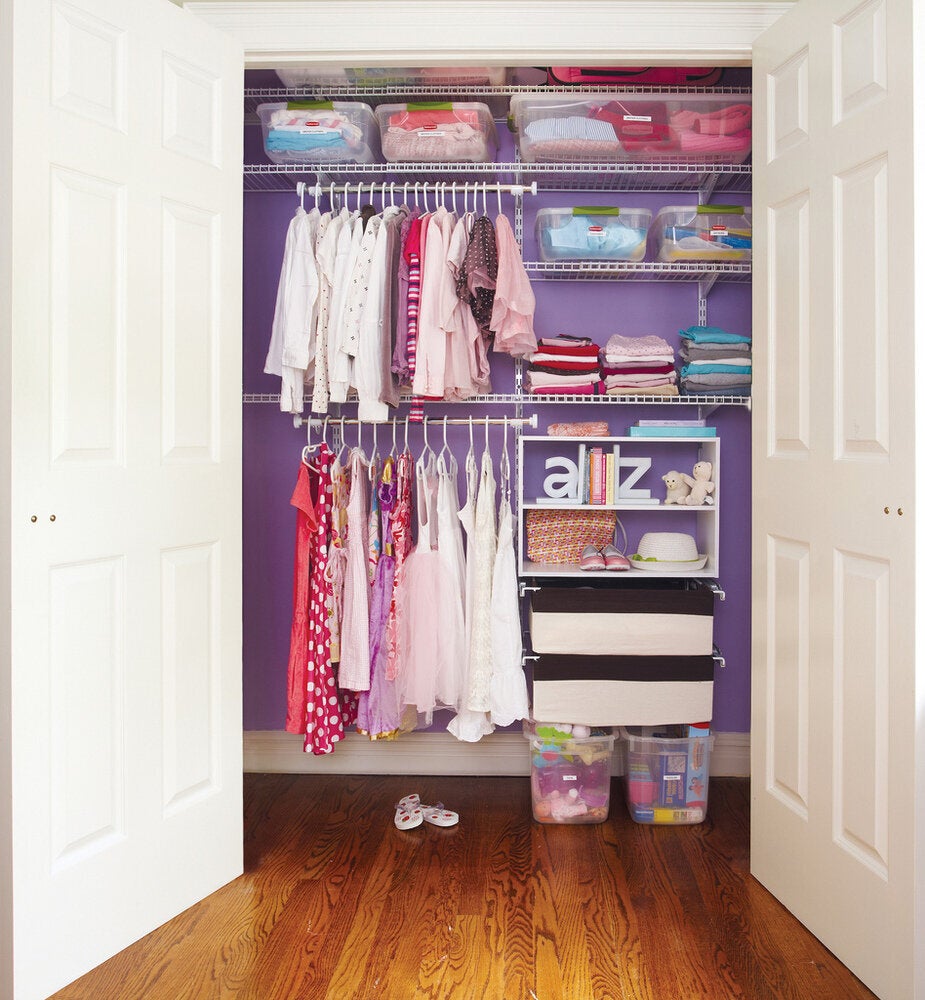 Flickr: Rubbermaid Products