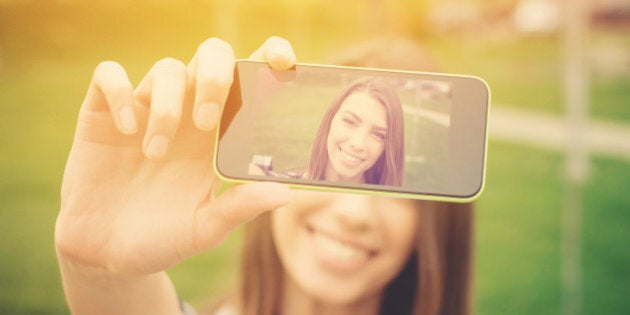 There was a time when new moms lived in neighbourhoods, homes, and communities filled with other moms. There was a sisterhood in motherhood. It took forms like spare hands to rock the babes, extra plates to stretch the family dinner, stories to entertain, advice to encourage tired eyes. Lodes were lightened with a good cry over a glass of wine or laughs over too much coffee.
Many of us now live away from our families. Our neighbourhoods may be isolated or host to families who are out of the kid game. Or maybe we just haven't put ourselves out there to find some great mom besties. Many of us moms are turning to technology to find this maternal sorority. It's been said that in our day and age life is being lived online.
How has this impacted motherhood?
Maybe there is a lot more TMI Facebook status updates on potty training. We all know CityVille isn't getting any smaller. And our news feed is most definitely a cascade of way too many pictures of our friends' adorable and charming children, "Look at these seven pictures of my daughter with a floppy hat on!" Only a mom (and grandma) can spot the differences between these seven pics, but the world needs to see them aaalllllll! Yup, I'm guilty too! But really, just look at my adorable and charming children.....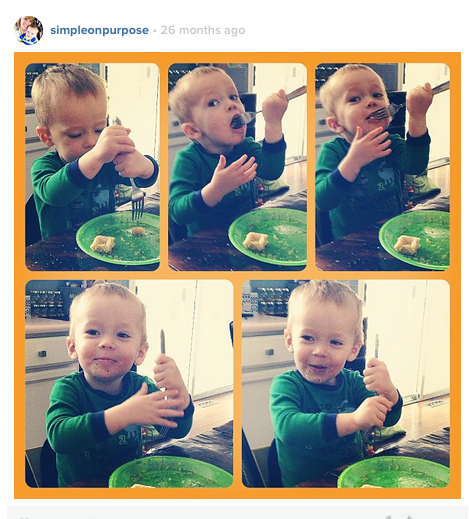 These days motherhood is also being lived online. It has its drawbacks if that's the only form of community you find. But online community is great for moms. It can be done in short spurts through the day, from the comfort of your housecoat, and you get to converse with other adults in the same boat as you.
Aside from some wonderful mom friends in my real life, I've also found a mom community through Instagram. Turns out it's not just for hipsters at farmers' markets and it is scientifically proven to make your food taste better if you Instagram it! Yay Science!
What sets Instagram apart is it's ability to link people by interest, rather than location or workplace like Facebook or Linkedin. Hashtags are a browser's paradise and you can find a friend who loves #quinoawaffles just as much as you!
Instagram is where I touch base with other amazing women and moms. We share our highs and lows of the day. Brag about our kid's firsts. Get real about our own #momfails. We reach out for encouragement and advice in our struggles as wives, women and mothers. We display our DIY wins and laugh about our flops. Peek into each other's kitchens for some ideas and recipes. Even have the token "girl-talk" too: a fitting room mugshot for some lady-to-lady input; a 'how cute are these jeans?' pic; and a cheers with a glass of wine at the end of the night.
I've been seeing more and more Instagram posts mirror this appreciation of this online community other moms have found. Maybe a mom is travelling across the country in a camper with her family. Her "Instamoms" keep her tethered and encouraged that she will survive this nomadic and confined space. Maybe it is a SAHM or a mom whose husband works away. She needs someone to share her daily grind and nod in constant agreement that her kids are totes adorbs! Or that stylish mom doing countless crafty things and bringing her friends along for the journey, seeking their input in real time.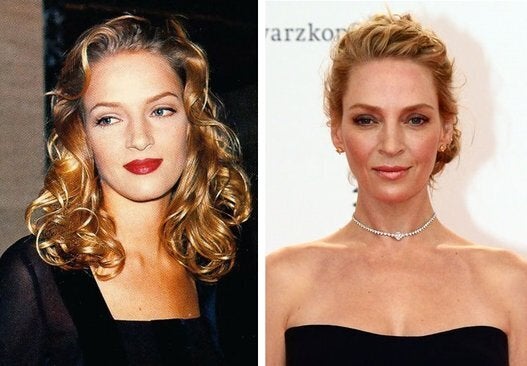 Celebrity Moms Who Look Better With Age
As much as I believe it is vital to find a community in real life, there can be some genuinely supportive friendships to be made in cyberspace as well. So jump in and search some hashtags to find other likeminded moms who want to swim in the caffeinated photo stream that is motherhood via Instagram.
Shawna can be found at Simple on Purpose, a site about pursuing minimalism as a family of five, intentional living and Lady Nerd fails.