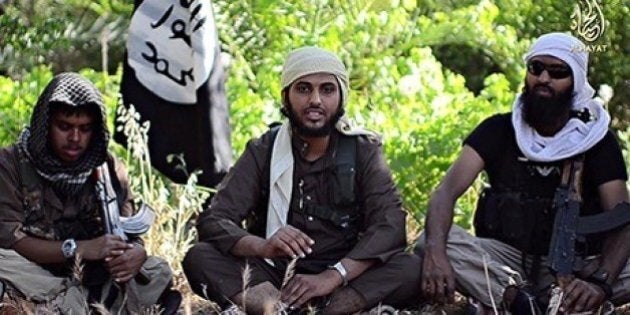 Fifty days of fighting between Israel and Hamas came to an end late last month. The mortars, rockets and missiles into Israel and Israel's operations in Gaza have stopped. For now.
Prior to the current ceasefire agreement, Hamas leaders violated numerous other ceasefire promises. There is no reason to believe they will not do so again when they feel the time is right. There have been reports that Hamas is preparing to resume missile fire on Israel later this month if their maximal demands are not met. Indeed, Hamas cannot be loyal to a long-term truce with Israel and, at the same time, remain loyal to its own mission, which specifically forbids peaceful coexistence with the Jewish State.
Hamas' mission is unambiguously expressed in the group's founding "constitutional" document, written in 1988 and repeatedly re-affirmed since then. In the preamble we read: "Israel will exist until Islam will obliterate it..." In Article 6: "The Islamic Resistance Movement (Hamas) is a distinguished Palestinian movement, whose allegiance is to Allah, and whose way of life is Islam. It strives to raise the banner of Allah over every inch of Palestine" (i.e. including the entire State of Israel). In Article 13: "[Peace] initiatives...are in contradiction to the principles of the Islamic Resistance Movement... There is no solution for the Palestinian problem except by Jihad."
Lest anyone believe that the language of obliteration and jihad are merely for show, Hamas leaders constantly refer to it. The very day after the current ceasefire took effect, Mahmoud al-Zahar, a prominent Hamas figure, emerged from his bunker after fifty days of hiding and urged Palestinians to copy the Gaza experience in the West Bank and Jerusalem as the prelude to the "project of liberation."
Zahar has a long record of explaining Hamas' goals to the Western world. Some four months after 9/11, in January 2002, he boldly told New Yorker editor, David Remnick:
"What is the final goal of Islamic peoples everywhere? ... It is to establish an Islamic state in Palestine, in Egypt, in Lebanon, in Saudi Arabia - everywhere under a single caliphate. There is no role for a Jewish state in this...We will not tolerate a non-Islamic state on Islamic lands."
With these words, Zahar eerily presaged the arrival more than a decade later of Abu Bakr al-Baghdadi, the self-appointed leader of ISIS, whose fighters we have seen committing horrific butchery in Syria and Iraq in the name of the caliphate he intends to impose upon the region. As we have heard Baghdadi explain, there is no place in his caliphate for people of different beliefs. To all minorities, whether Christian, Jew, Shia, Kurd or Yazidi, he offers the same choice: leave, convert, or die. Even more moderate Sunnis are threatened.
Zahar and Baghdadi, Hamas and ISIS share the same final goal: democracy must give way to theocracy, plural religions to a single Islamist belief, freedom to submission and social equality to the dictates of Sharia rule.
Over the years, Hamas has, with singular focus, tried to slaughter Israeli civilians. Recent hostilities reflected Hamas' latest attempt to advance this agenda. Because of the genocidal nature of the Hamas charter and the violent activities that emanate from it, the Government of Canada, more than a decade ago, officially designated Hamas a terrorist organization.
Standing against Hamas and ISIS terrorism transcends politics and party lines. The rights and freedoms that comprise the very heart of our way of life are under direct attack in the Middle East from these and other groups seeking to build a radical, theocratic mega-state across the region, and, if they can achieve it, even beyond.
The entirety of the state of Israel fits between Toronto and Montreal. It is a tiny enclave of some 8.2 million people whose core values, like those of Canada and the West, buttress democracy and strive to affirm the sanctity of human life. Israel is surrounded by violent, dangerous forces on the march and radically hostile to our shared democratic values.
At a lecture in 1955 at Princeton University, Lester Pearson, our former prime minister who received the Nobel Peace Prize for his iconic peacekeeping work, told the audience: "The fact is, that to every challenge given by the threat of death and destruction, there has always been the response from free men: It shall not be. By these responses man has not only saved himself, but has ensured his future."
To the genocidal, anti-democratic forces of Hamas, ISIS and their ilk who would bring death and destruction to our way of life, we join in saying: "It shall not be."