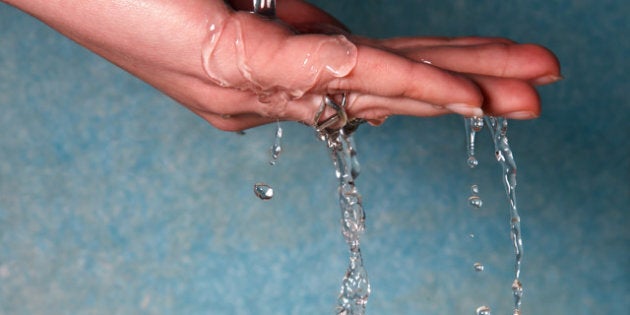 In recent weeks, Chilliwack has been ignited by the decision of the Fraser Health Authority to chlorinate its drinking water. Despite strong local concern, the permanent use of chlorine seems to be here to stay. But this shouldn't be the end of the debate. Our concern over this issue can help spark a broader movement to protect our water. Three things learned from the chlorination controversy can help guide this movement forward.
The first is that local residents have immense pride in our award-winning water. We want and deserve to have a say in decisions that affect both our drinking water and the pristine sources from which it flows. Yet our local voices were apparently discounted by the Fraser Health Authority, who did not allow for citizens' input and only disclosed reasons for its decision after public outcry.
The second lesson is the need to ensure we prevent contamination of our drinking water source in the first place. While most of the focus has been on end-of-pipe treatment, surprisingly little discussion has centred on the vulnerability of where our water actually comes from -- the Sardis-Vedder aquifer. This shallow aquifer lies underneath local industrial areas, suburbs and farmlands. In 2010, B.C.'s auditor general described the aquifer as "heavily used and highly vulnerable to contamination." The City of Chilliwack told the auditor that contamination of the aquifer itself would cost taxpayers $30 million.
The third lesson is the importance of protecting our home water in order to secure a safe water supply. The Sardis aquifer is connected to a larger system of water flows, including the Vedder, Chilliwack and Fraser Rivers. And these connect with the broader watershed of the Fraser Valley. This valley is the homeland of the Sto:lo Nation -- "people of the river" -- who held sole jurisdiction and have been stewards of these waters for thousands of years. Guided by tradition, the Sto:lo believe that water is more than a resource but also has cultural, spiritual and ecological values that must be protected for the good of all life.
Our home waters -- as the First Nations that share these lands are acutely aware -- face grave threats. The transportation of heavy bitumen from Alberta's oil sands through the Trans-Mountain pipeline presents serious risk; the pipeline crosses 98 streams and cuts across our drinking water aquifer. Kinder Morgan plans to triple capacity to over 800,000 barrels per day by building a new mega-pipeline along the same route. The company says pipelines are safe, but Trans-Mountain has experienced four known ruptures since 2005. U.S. government statistics show that pipeline accidents have killed over 500 people, injured 4,000, and cost nearly $7 billion in property damage since 1986. Other major threats include the controversial practice of in-river gravel mining, rapid urban sprawl, and intensive industrial agriculture.
So what can be done? Water experts universally agree that protecting water sources are the first, best and cheapest line of defence. Many jurisdictions now require source water protection plans because of these benefits. In contrast, British Columbia hasn't approved a single source water protection plan under its Drinking Water Protection Act. We believe this lack of proactive planning must change.
Since the Sardis-Vedder aquifer is vulnerable to a range of threats extending beyond the city's boundaries, a comprehensive source protection plan is essential. To be effective, the plan must come from those most directly affected and Indigenous rights must be upheld. One model that has successfully empowered local decision-making is the citizens' panel. Operating much like a legal jury, the panel would be comprised of a dozen or so members of local residents who would have the right to call upon experts, balance the facts, and develop an enforceable plan.
Care and concern for the health of our freshwater is abundantly flowing in Chilliwack. Let's turn this into a flood of support for a thoughtful and responsible community protection plan for our shared home waters. That would be a vote of confidence in our future.