On Saturday, August 12, 20-year-old James Fields rammed his car into a crowd of peaceful anti-fascist demonstrators in Charlottesville, Virginia, killing Heather Heyer, a civil rights activist and paralegal, and injuring 19 others, some severely.
Media accounts of the attacker that have since emerged paint a portrait of a young man who held white supremacist and Nazi views as long ago as during high school, and had a record of domestic violence. Earlier in the day, he was pictured with a group of far-right demonstrators from Vanguard America, wearing a shirt and carrying a shield provided by them.
While Vanguard America has denied having anything to do with Fields, and his attack may not have been premeditated, it is worth noting what they stand for: according to their website, they promote fascist rule of America, belief in an international Jewish conspiracy, and the removal of Muslims from the U.S. Perhaps most disturbingly, they focus their recruitment on college campuses, and their leader has said "the future is the youth."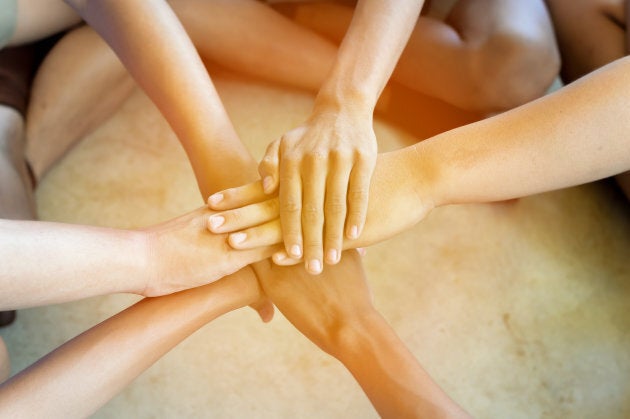 Since 9-11 and the beginning of the War on Terror, Islamophobia has risen in prominence in the West, and many white supremacist organizations are also nakedly Islamophobic. At its core, Islamophobia views all Muslims as part of a civilization that is distinct from and in opposition to the West. In their view, one cannot be both Muslim and western.
If much of the above sounds like what is espoused by ISIS, you would not be mistaken. In its propaganda, ISIS has been quite open about many of its views and aims. They too claim that the West and Muslims are in opposition, and one cannot be both Western and Muslim. One of their key objectives is to eliminate the "gray zone," the space of acceptance for Muslims in Western countries. They too have an intentional focus on recruiting children and youth, viewing their conversion to ISIS's cause as essential for carrying on their fight into the future.
In this sense, Islamophobia and the extremist views of ISIS and related organizations feed off of the same narrative, steeped in Orientalism and the clash between tradition and modernity. ISIS positions themselves as trying to return Muslims to a time of traditional purity at the founding of Islam, while Islamophobes paint them as backwards barbarians. Islamophobes position themselves, depending on how extreme their views, as somewhere on the spectrum between needing to expel Muslims from the West, and needing to save Muslims from their backwardness.
Far-right organizations in Canada also target young, disenfranchised people to recruit and propagate their beliefs
These narratives which feed back into each other are of course patently false. Millions of Muslims live in Western countries carrying on ordinary lives, volunteering their time, donating to charity, and serving in the military, just as do their compatriots of all faiths and ethnicities. There is no monolithic Muslim or Western world, but a diversity of different countries, traditions and peoples. Much like other aspects of white supremacist ideology, they homogenize entire diverse groups of human beings as the same, and as a threat.
These ideologies, particularly white supremacy and anti-Semitism, are not new, and the attempts of extremists to convert children and youth to their causes demonstrate the need to take action now to prevent them spreading into the future. Nor are they only a problem south of the border. Canada has its fair share of extremist groups, and events like the Quebec City mosque attack earlier this year remind us that this threat does not only come from Islamist groups. Far-right organizations in Canada also target young, disenfranchised people to recruit and propagate their beliefs.
There is certainly much to be angry about in the current state of the world: inequality, racism, Islamophobia, poverty. But if we let our actions be guided by these deeply flawed ideologies and see violence as the first resort, we will only make the world worse off.
Instead, we must take our anger and channel that energy into productive action to tackle the great challenges we face together to build a freer, more peaceful and more equitable world. Children and youth must be at the centre of this difficult work, as peace makers, activists and leaders, so that the hateful ideologies of the past give way to a brighter future.
Follow HuffPost Canada Blogs on Facebook