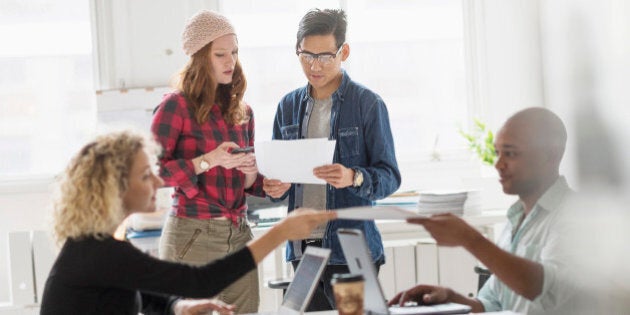 Today, the competition for talent is fierce -- both when it comes to attracting the ideal hire and when it comes to retaining your new star. Companies looking to hire the best and brightest may pull out all of the stops to land a candidate, but the need for strategy in your HR department goes beyond hiring, as keeping employees happy is just as important.
If your company is looking to boost your recruitment strategies and improve your retention rates, you may want to consider examining your HR processes. Regardless of the size of your company, your industry, or your location, staying up-to-date on the latest trends can help your organization remain competitive. There are a number of steps you can take to modernize your HR strategy.
Infuse some innovation into your training
Has your workplace seen an influx of millennials in recent years? If not, chances are you will in the near future. A mix of generations in the modern workplace often leads to a shift in the way that employees prefer to learn, resulting in a need to address different learning styles and varying preferences for consuming media.
This may seem like a small detail, but if your workplace relies heavily on e-learning modules, classroom sessions or dense training manuals for development purposes, you may be faced with a challenge in engaging the younger generation. Stagnant onboarding processes could frustrate new employees and even lead to employees seeking more dynamic opportunities elsewhere.
Thankfully, a modernized approach to learning and development is easily customizable. One option may be to adapt learning materials into engaging videos to support employee development. What's great about this is that Canadians have a strong appetite for online content, so there is a built-in comfort level with this medium.
Other ideas to consider include integrating webinars, online Q&A sessions or content that that is optimized for mobile devices. And do regularly review the content and engagement level these media generate -- redundancy can be deadly, and a patronizing training module will be the brunt of lunchroom jokes.
Overhauling training processes can be a lengthy undertaking, but you don't have to do everything at once. Start small. Transition one or two processes and, before expanding current modules or introducing new techniques, take the time to evaluate the uptake from employees to gauge the delivery methods that best resonate.
Socialize your recruitment strategy
When there is a need to grow your workforce, traditional recruitment tactics continue to be essential. Many job seekers turn to online job boards or career microsites to find a new role that is right for them.
But to reach new audiences, you may want to look at how your organization can best add social recruiting into the mix -- that is of course, if you haven't already.
Recruiting through social media is more than just Tweeting that your company is hiring. Invest some time to learn about each platform and develop a strategic approach. Content that you share should be engaging, creative and easy to navigate. And think about the social media channels your ideal candidates will be using - reach out to them where they would likely be most receptive to your message. Be sure that any content includes links back to your company's website or careers page -- make it as easy as possible for those interested to apply.
Social media is also a great way to reach passive candidates -- those who might not necessarily be actively pursuing a position, but might consider a new opportunity if it was the right fit. By building an engaging, distinct presence through social media platforms, you may expand your appeal to new sets of eyes. You can take this one step further by exploring social job ads to strategically target qualified candidates.
Tailor your performance management
For many employees, having a clear picture of the potential for advancement directly connects to happiness in the workplace. If an employee's future within a company is uncertain, this can -- unsurprisingly -- lead to frustration and agitation.
Outdated techniques may have an adverse effect on engagement and be a push factor that encourages employees to find the exit door. Relying on the fact that you've implemented a performance management structure doesn't mean that all generations will embrace it. A study from Payscale found that 72 per cent of millennials value opportunities for career advancement (this number drops to 52 per cent and 64 per cent for Boomers and Gen Xers, respectively). That's hard to ignore.
Consider updated techniques such as personalized road maps that reflect individual goals or collaborative review processes that consult a relevant cross-section of peers. Clearly communicating the pathway to growth may help to counteract restlessness.
Making changes within your HR department shouldn't be a rash decision to make a complete overhaul. This is not a sprint. Start small and scale at a pace that works for your company. Just don't wait until the younger generations have settled in with your competitor.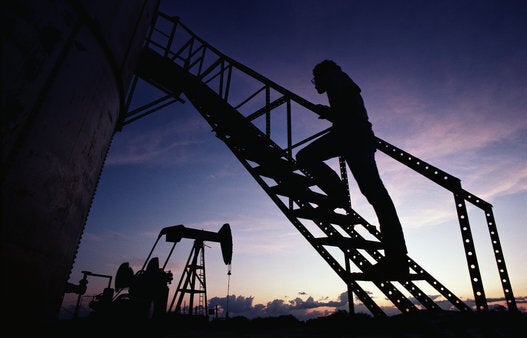 Who's Hiring And Who's Bleeding Jobs In Canada