In Emma Stone's acceptance speech last month at the Oscars, she credited her success (and Best Actress win) to a mix of luck and opportunity. She also included a lengthy list of people who help her day in and day out to help her achieve success. This list of names is a common element in award speeches. Where would anyone be without the support of a team?
When we look outside of the Hollywood limelight and into the workplace, we can recognize that many of us have a support system behind us, just like Emma does. They are our cheerleaders and advocates who all help us to achieve our professional and personal goals. Equipped with their support and guidance, we're able to see the big picture full of opportunities and to move to new heights.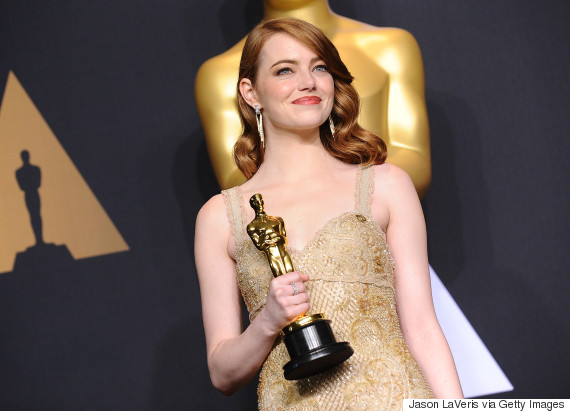 Actress Emma Stone at the 89th annual Academy Awards on Feb. 26, 2017 in Hollywood, California. (Photo: Jason LaVeris/FilmMagic)
Our mentors help us identify goals and ultimately achieve them, even if they're way up in La La Land. For women in particular, we know we have a different challenge than men when it comes to getting to that often desired executive position in the workplace. If we're going to reach that summit, we may need to look for a boost, or be the ones doing the elevating.
Having mentored and been mentored by women throughout my career, I have seen the benefits this type of guidance can bring. Here are some ways we can support our female friends and colleagues on their journeys.
Address realities with vigour
When we look at the composition of C-suites in Canada today, it's not always easy to spot the female leaders. A 2015 report by Rosenzweig & Company found that women hold 8.5 per cent of the highest-paid positions in the country's top 100 listed companies. Given this small group, women may have a more difficult time envisioning ourselves in the same roles.
Use any twists in the road as motivation for you to be proactive and opportunistic.
As a mentor or even a colleague, it's important to acknowledge the reality of this gender disparity in the C-suite. But don't see it as an obstacle -- view it as a challenge or opportunity to overcome or seize and encourage others to do the same. Being able to lead by example and show women of all ages that the career milestones they can achieve on their own paths is worth celebrating, too.
Connect and learn with likeminded ladies
There are more organizations, clubs and teams for women than there ever have been. From meet-ups and conferences to programs like Ladies Learning Code, the opportunities to connect and collaborate with females are endless and out there waiting for you.
If you're in the position to mentor someone at work, let them know of opportunities that suit their interests and encourage them to stretch their goals. You can also join them at a meet-up to learn and support one another as a pair. Showing time and interest in their passions is very important. This goes for both male and female mentors, too. The more you learn, the more experience you'll gain and opportunities will come looking for you rather than you always looking out for them.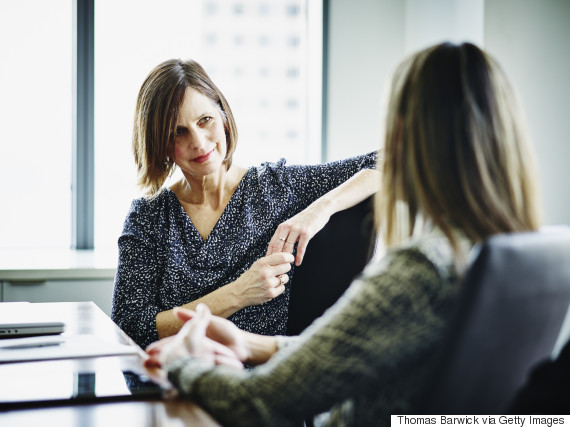 Go beyond mentorship
The #GoSponsorHer campaign is a perfect example of how mentors and mentees can move forward together to create betterment for their careers, companies and industries that they work in. Campaign co-founder Laura McGee says that when you choose to sponsor a woman, you go beyond the act of giving advice and work on career development. Showing a level of commitment to someone and extending your network to theirs will create potential for unthinkable opportunities.
I know for me that my mentors have had a big impact on my life and career and have been sponsors along the way whether they knew it or not. Having had them to support me in nearly all of my endeavours is something I wouldn't change for the world. Now in the thick of my career, I've had the opportunity to act as a mentor, too. Wherever you are in yours, we as women can benefit from the advice and guidance of someone who has been there or understands exactly what we're facing and what we can overcome.
Support smaller goals on a longer journey
Most of us have likely been asked, at some point in our careers, where we see ourselves in five or 10 years. In the past, if that answer was an executive-level position, it might have seemed too lofty, but it's time to seize opportunities.
If the going gets tough, it's important that we try to brush the negative clouds and road blocks aside. Use any twists in the road as motivation for you to be proactive and opportunistic. Be sure to celebrate those career milestones with the leading ladies in your life, whether you're a formal mentor or not.
Getting to your ideal role, whether at the top of an organization or not, does take years of hard work, dedication and knowledge no matter your gender. But we can support one another along the way if we aim to improve the gender balance in the boardroom.
Follow HuffPost Canada Blogs on Facebook
Also on HuffPost:
STEM Stories: How Mentors Are Changing the Conversation For Young Women