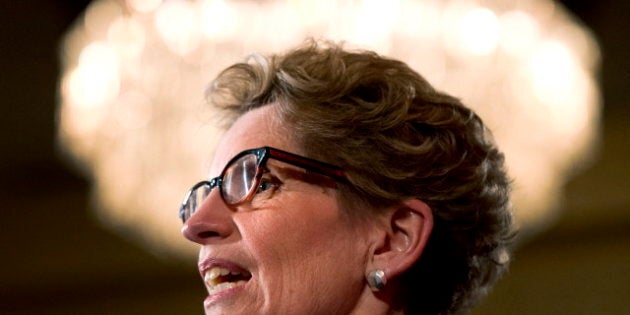 Minority parliaments provide unique opportunities to cut through partisan politics and collaborate to deliver progressive change. Thursday's Ontario budget provides one such opportunity that cannot be squandered.
It is time for Ontario's political parties to do something truly courageous: listen to Ontarians and work together to adopt a People's Budget, one that focuses on fairness, equality and new jobs. Rather than rushing into a province-wide election, Ontarians deserve bold ideas and ambitious changes that support working people.
In the past, minority governments have delivered substantial progress for Ontarians. In 1975, the NDP and minority conservative government worked together to implement some key advances for working people, including occupational health legislation and rent control for apartments. More famously, in 1985, the Liberals and NDP signed an accord that introduced major breakthroughs that made Ontario more fair and equitable, including pay equity, social housing and labour law reform.
Today, as the government and opposition search for the basis of an agreement, they would do well to look for guidance in a road map set out by the people of Ontario.
The People's Budget campaign travelled to nine communities and received many online submissions from organizations and individuals about how to make Ontario better for everyone.
We heard that Ontarians are frustrated with a failed austerity agenda that is proving as fiscally irresponsible as it is socially unjust. We heard stories of hard-working people falling behind, young people losing their optimism, and families struggling to make sense of income inequality. We learned that Ontario provides less funding per capita for public programs and services than any other province in Canada and that our poverty rate is rising the fastest. We learned that the province is forgoing billions of dollars each year in potential revenue due to tax cuts that have primarily benefitted corporations and wealthy citizens.
Yet throughout the consultation process we also heard inspiring stories of success and thoughtful ideas about how to make Ontario fair for everyone. From these ideas emerged a People's Budget that offers a positive path forward that would create good jobs, alleviate poverty, support workers and their families, give young people a fair chance, and increase government revenue through fair taxation.
Across the province, the same three priorities were echoed. First, because Ontarians understand that when people are paid a fair wage the economy is stronger, they called for an increase in the minimum wage and regular future increases. Second, they called for the establishment of an infrastructure fund to create jobs by expanding public transit, rebuilding aging infrastructure, and supporting green initiatives. Finally, Ontarians made clear their commitment to a fair society where those who benefit most pay their fair share and that is why they called for a fair taxation package.
The People's Budget also included 28 specific recommendations that provide a more detailed path towards a fair society, including increasing social assistance rates, restoring the community start-up benefit, supporting industries that foster innovation and provide good jobs, and strengthening skills training, mentorship and apprenticeship programs for young workers.
The current government has recently sent positive signals that it is listening to the opposition's progressive ideas as it crafts Thursday's budget. We hope that this negotiation translates into action.
The parties in our minority legislature have an opportunity to set aside politics and set about addressing the real challenges facing the people of this province by injecting some hope, honesty, and fairness into the next budget. It is time for a People's Budget.
Sid Ryan is President of the Ontario Federation of Labour.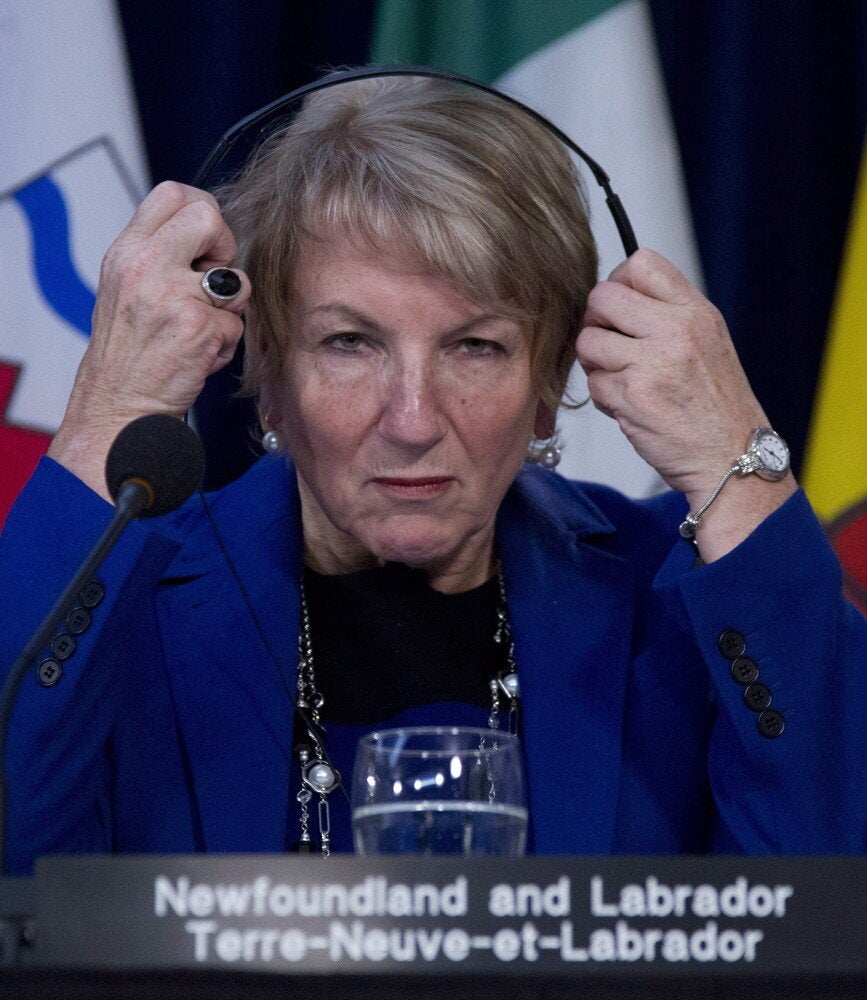 Canada's Premiers And How They Rank