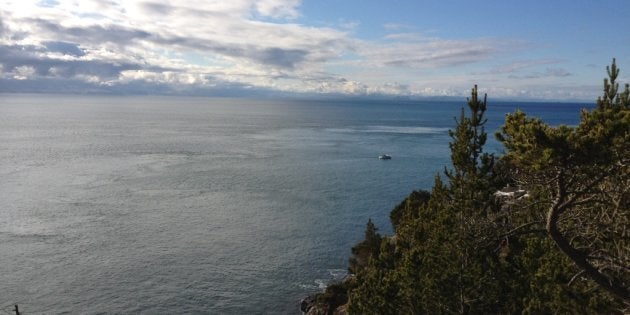 Whenever I approach a new project in my life, I like to imagine that there are no limits to what I can achieve. The concept of being limitless is invigorating. I hear freedom in the word "limitless."
The idea of living without constraints and limits is an incredibly liberating one. What would you do if you believed anything was possible? Most of us don't explore this idea in earnest because we are deeply entrenched in self-limiting beliefs. Beliefs which shape what we consider to be possible for our lives. There are moments though, hopefully for all of us, where we catch a glimpse of what is possible. As we experience an unexpected success, as we consider a future with a new partner, as we embark on a significant new chapter in our lives, we can have that feeling of possibility, that feeling that maybe, just maybe, anything is possible. There is a real power in those moments.
I can think of a few distinct moments in my life where I saw what I was capable of. One was at the World Championship in 1990 where, in the semi-final, I beat two of the fastest women in the world. In the singular moment of crossing the finish line, I saw that I could become the fastest female rower in the world. It was an awe-inspiring moment that literally left me breathless. Sport has these beautiful, clarifying moments; they may be harder to isolate in life outside sport, but they still exist.
I had a clarifying moment 10 years ago when I met my second husband. I just knew that he was the person I was meant to be with, and that our future together was expansive and limitless. The coming together of two people who lived with children on the opposite sides of the country, who each had their full careers and lives, was an epic struggle. During that struggle I never lost sight that this was the path I was absolutely meant to follow.
Do you remember a place in your life where time stretched ahead with endless possibilities, a time where anything did seem possible? When we reflect on this for a moment, we often come up with something from childhood, or our early adult years. We had so much more optimism then, partially because time stretched ahead of us as wide and broad as a summer's horizon, and partially because we were less attached to our own limiting self-concepts.
Somewhere along the line, a lot of us have stopped believing in limitlessness. We have stopped believing that we can be an agent for change in our community, or a force of good to the people around us. We not only see our limits, we are stuck in them, unable to move forward from the weight of our own disappointments.
Our life is limitless, not because it lacks obstacles, but because our imagination is powerful.
We can break this state. We can break it by simply taking action. Taking action, perhaps kicking and screaming against self-doubt, but taking action nonetheless. We can simply walk out the door and go to the gym for the first time in months, we can sign up to give blood even though we have never done this, we can pick up the phone and volunteer to drive once a week for older people in our community. There are people we meet every day who are living proof of how much is possible, people who overcame their own circumstances, and used their lives in powerful ways that really do broach upon limitless.
I am lucky. I meet people all the time who don't believe in limits, or if they do, they are certainly not first and foremost in their minds. I think of Marc and Craig Kielburger, who together have mobilized a generation of change makers through both Free the Children and The We Day Movement. I think of my close girlfriend who, in the peak of her career, changed direction and followed a professional dream she had held for decades. I think of Rick Hansen, Julie Payette or any one of some remarkable Canadians I have had the pleasure to meet. Each one of them have somehow managed to suspend their critical mind long enough to imagine a brilliant future.
These people are special, not because they had some secret power that nobody else had, or that they had off-the-charts intelligence, or even remarkable privilege. These individuals had the capability to dream without limits, and get focused on moving forward one step at a time.
A quote I have come back to again and again in my life is Henry David Thoreau's "Go confidently in the direction of your dreams. Live the life you have imagined." This quote speaks to me not only of the power of dreaming, but the power of each and every day, just pushing or pulling, or climbing a little towards what needs to be done in your life.
I dream of having a beautiful relationship with my children for the rest of my life, but it only happens today by facing the difficult conversation I must have with my son, or investing the time to call my daughter and listen to her worries. Our life is limitless, not because it lacks obstacles, but because our imagination is powerful. When imagination is combined with daily action we really do become limitless.
Create a quiet time in your week, each week, where you can consider your dreams and goals. This weekly discipline helps us clarify what is most important to us and reminds us to spend our time in that area.
Commit to taking one action today in the direction of your dreams. It can be as small as picking up the phone to make an enquiry about a business idea, but doing this everyday will create monumental shifts in your life.
Spend time with a friend, or someone in your community who believes anything is possible. When you spend time with people who are busy living a life of possibility, their energy and optimism will positively affect what you think is possible.
Follow HuffPost Canada Blogs on Facebook