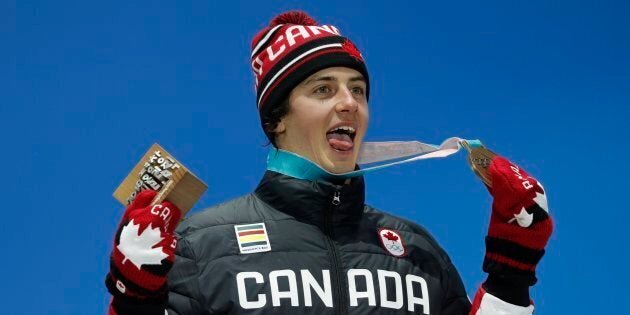 These Winter Olympics in Pyeongchang have had many stories of overcoming obstacles, but no other story has struck me as deeply as the accident and recovery of Mark McMorris. This young Canadian slopestyle champion's courage and grit is simply electrifying. Now, news is he has qualified for the men's big air final.
It's not just sports on display — it's the courage and the perseverance of the human spirit. I think we can all agree that Mark McMorris has shown this in spades. Everybody in Canada has now heard the story of Mark's horrific backcountry snowboarding accident only 11 months before these Olympic Games. This week, I watched the CBC documentary, Unbroken, and actually saw the accident on film. I was literally on the edge of my seat. As Mark lay badly injured, spitting blood, in obvious distress, I found myself holding my breath and chanting, "Hold on Mark, hold on Mark." When Mark woke up, his words after "Am I OK?" were "Can I still go to the Olympics?"
I can relate. I had asked those same words, in that same order, the day I had a near career-ending accident 25 years ago.
The story of McMorris' recovery, lying in a hospital bed with a collapsed lung, six broken ribs, a damaged spleen, a broken jaw, and in so much pain — I can understand that, just as I can understand why the Olympics were the only thing on his mind. I get it. For an athlete like Mark, the desire to reach the Olympics permeates every corner of his body and psyche. The injury, the hospital bed, the pain — all just obstacles.
I know there are big problems with the Olympics. We have athletes competing for Russia despite the fact that they've been banned from the Games this year — enough said on that one. I know that sport is not an equal playing field — not just because of the drugs, but because the difference in money between sports and nations, the difference in athletes' access the coaching expertise they need, the equipment that will help them win, and the competitions that will give them the critical experience.
He could have given up. Walked away and nobody would have blamed him. Yet, he made a choice to fight.
Despite all of this, every two years I watch the Olympics with anticipation and excitement. The television is literally on for two weeks, and I learn about sports I know nothing about. I try to understand the basics of curling, the scoring system in figure skating, the judging in slopestyle.
Having been to the Olympics myself, I have an automatic nervous response just before a Canadian enters the competition. A few nights ago, I lost an entire night's sleep after watching Alex Harvey and the cross-country skiing event. I just couldn't get my adrenaline back in balance after seeing how close he got to those Norwegians.
So you can understand how watching Mark's comeback elicited feelings on the same level for me.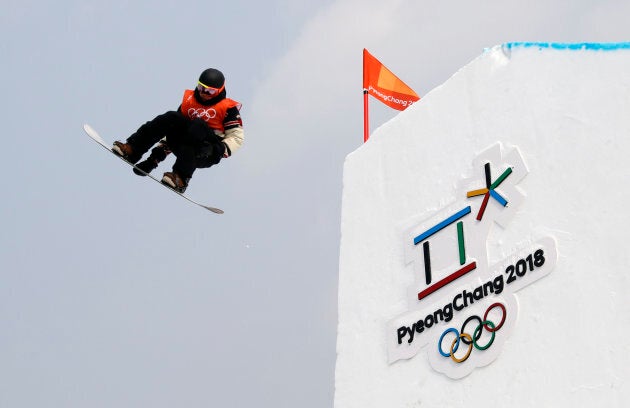 His story and his spirit are exactly what the Olympic Games are all about. We're talking about a young man who suffered an injury so devastating he was unable to eat solid food for six weeks. He could have given up. Walked away and nobody would have blamed him. Yet, he made a choice to fight. To let his passion for the sport and trust in his body quiet the fears.
In just 11 short months, he competed at a sport that nearly ended his life because he was strong enough mentally, physically and spiritually to fight for his dreams. It doesn't get any better than that. Thank you, Mark McMorris — your story inspires us all. You are everything that is right about the Olympic Games.