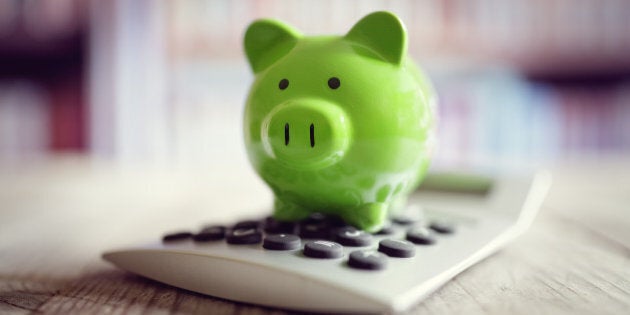 The same rituals that keep your house in order can also do wonders for your finances. Here are a few ideas to get you started:
Cut down on the clutter. As you sort through your closet and home, eliminate extra clothing, furniture or items you're not using. Consider selling items of value online for extra cash and donate the rest to an organization to help others to pay it forward. Save the extra money.
Regroup on your savings plan. You might notice that your paycheques get bigger mid-way through the year. That's because once you reach your maximum contributions for CPP and EI, you no longer have deductions on your paycheque. Put the extra cash to good use and contribute to your RRSP, TFSA or emergency fund via a pre-authorized purchase plan equivalent to the extra amount you are taking home. Once those are topped up, create an additional investment plan or stash the cash in an emergency fund.
Spring clean your cash flow. Keep track of your expenses for two weeks and see how it lines up to your budget. It can be eye-opening to see where you're spending your money! Little things like bringing your lunch instead of buying it and brewing your own coffee at home instead of stopping on the way to work can add up. Walking or riding your bike to work can help you save on gas and parking while getting fit.
Pay attention to transaction charges from your bank. Review your bank transactions. You may find that there is another type of bank account that is more suitable depending on the number or type of transactions you do over a month. In addition, try to draw funds from your own bank rather than other automated bank machines to eliminate charges. These charges look small but over a month can add up.
Set up a filing system for your statements. It doesn't take long for tax slips, trade confirmations, bank and credit card statements to pile up and start looking like jumbled forest of files. Stay on top of your paperwork by creating a digital or physical filing system to store important documents as you receive them. You'll thank yourself when next tax season rolls around!
Consider consolidating. Less is more. I'm always a fan of consolidating to save time and money. Bringing your families' investment accounts together can qualify you for management fee reductions. It can also help you spot opportunities to optimize tax and makes rebalancing your investments an easier task. Consolidate your debts to reduce interest payments. Pay off high interest credit cards; reduce the number of credit cards you have and pay them off monthly.
Browse through your bills. Automate your bill payments if you haven't already and time them to your pay weeks. Go through your expenses, make sure you're using all of your subscriptions and cancel any that warrant it. Review your wireless, internet and cable plans to ensure you are getting the best deal; often a simple call to your provider can result in savings. Spring is a good time to evaluate the value you're getting from different services and explore alternatives if you're looking to cut costs.
Revisit your financial documents. Evaluate your will, power of attorney and designated beneficiaries to ensure they are up-to-date with your current circumstances.
Working with an advisor can help you keep your financial house in order.
This article is provided for general informational purposes only and should not be considered specific financial advice. For advice specific to your circumstances, please speak to the appropriate tax, investment or insurance adviser.
Follow HuffPost Canada Blogs on Facebook