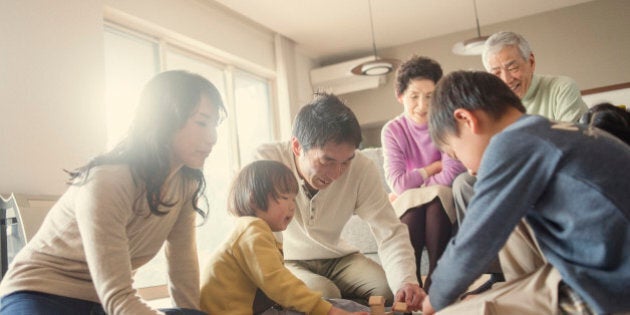 Estate planning is essential but often overlooked. Having a will drafted by a professional is important at every age because it allows you to distribute assets as you wish. It also serves as the cornerstone of your overall estate plan that includes choosing an executor and power of attorney documents for health care and property.
It's smart to review your will at least every five years or after a life-changing event, like the birth of a child, marriage or separation. While making updates, remember to also review your designated beneficiaries on life insurance and registered accounts such as RRSPs.
Here are a few other things to keep in mind when it comes to your estate plan:
Consult a professional. You might think that downloading a template online or buying a 'do it yourself' kit will do the job but it's better to get the advice of trusted professional. Working with an estate planning lawyer helps ensure the 'What if?' scenarios are properly accounted for.
Talk about what you want. The biggest mistake a lot of people make is keeping their will a secret. Communication with your heirs is very important because it helps give them an understanding of the background and reasoning behind your decisions. While these conversations can be uncomfortable and emotional, it's easier for everyone involved if they know what to expect and what your wishes are. It's a much calmer discussion when done on your terms rather than leaving it to when you or your loved ones are in crisis mode.
Create an inventory of your assets. It doesn't take long for your assets to look like a jigsaw puzzle to your executor or power of attorney. Create a list of your insurance, investments, banking information, pensions, workplace RRSPs and savings. Organize and record your medical records, tax documents, financial statements, banking and credit card information to help ensure nothing is overlooked. It's a good idea to include an inventory of your digital assets as well, such as social media accounts and websites. Let them know where they can find these records.
Choose your executor carefully. It's a big job that requires time, proximity and expertise. The appointment of an executor is not to be taken lightly. Make sure you think it through, talk to them about the responsibilities to ensure they're on board and speak to your lawyer of the suitability of your choice.
Blended families call for a custom estate plan. A second marriage calls for even more care and consideration in crafting an estate plan. You want to make sure that your spouse, their family and your family are aware of your decisions and that your assets are protected.
No matter what your circumstances are, speaking to a qualified professional can help you and your loved ones find peace of mind. Having a clearly articulated and communicated estate plan can also help avoid heartache and costly mistakes later on.
This article is provided for general informational purposes only and should not be considered specific financial advice. For advice specific to your circumstances, please speak to the appropriate tax, investment or insurance adviser. Sun Life Global Investments (Canada) Inc. is a member of the Sun Life Financial group of companies.
Follow HuffPost Canada Blogs on Facebook